Bill Murray celebrates his 69th birthday by starting filming on Ghostbusters 3 as the actor is spotted with the original cast!
The third movie in the franchise has been filming in Calgary, Canada where YouTuber 3C Films has confirmed Bill Murray is there along with Dan Aykroyd and Sigourney Weaver; Ernie Hudson is confirmed to be returning as well.
Bill Murray, Dan Aykroyd, and Sigourney Weaver can be seen in the video eating dinner together in Calgary, possibly celebrating Murray's birthday.
"We decided to stay in Calgary over the weekend and as I looked through the window of our hotel's restaurant — in the attached video you can see Dan Aykroyd, Bill Murray, and Sigourney Weaver (filming a sequel to Ghostbusters)," offers the fan that took the video in Calgary.
Ghostbusters 3 footage also includes a look at a police car chasing Ecto-1.
Have a look: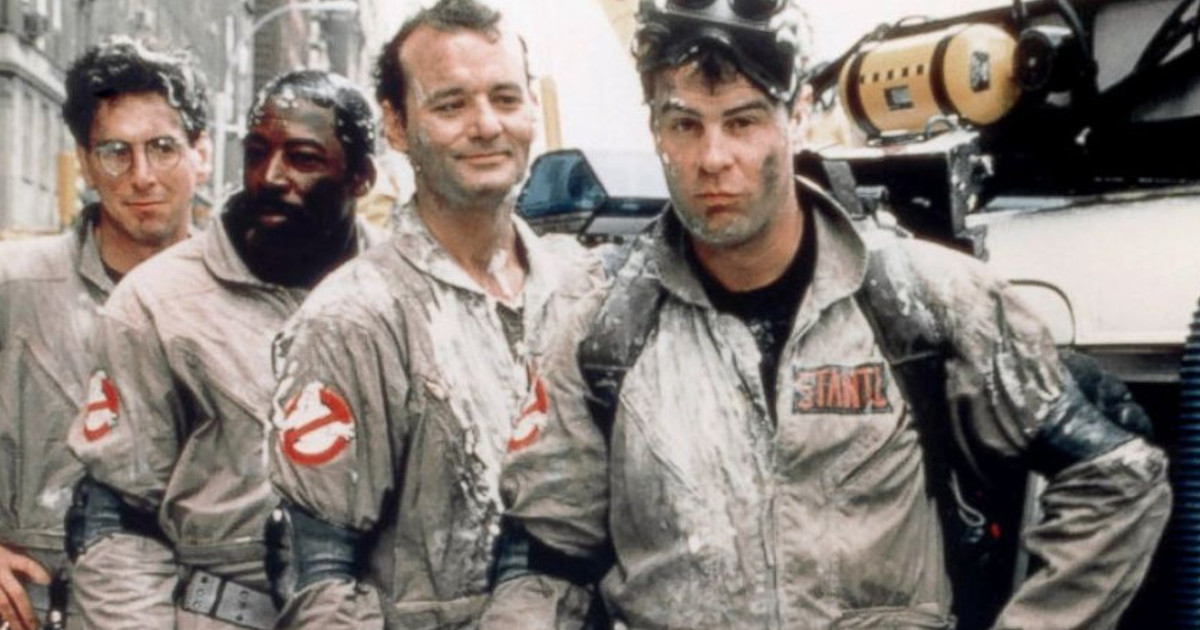 Bill Murray and original cast return for Ghostbusters 3
Director Jason Reitman also previously released a look (see below) at Ghostbusters 3 featuring his father, original Ghostbusters director and producer Ivan Reitman, along with newcomers to the cast including Carrie Coon (The Leftovers), Finn Wolfhard (Stranger Things), and Mckenna Grace (Captain Marvel).
The YouTuber notes that most likely Carrie Coon is playing the daughter to one of the original Ghostbusters, possibly Harold Ramis' Egon, with Finn Wolfhard and Mckenna Grace playing the grandchildren.
Speculation also offers that Bill Murray could be playing the ghost of his character Peter Venkman, which was said to be a part of a previous script for Ghostbusters 3, and that the new cast could be his daughter and grandkids. Of course, Peter Venkman could also be alive and well.
The untitled Ghostbusters 3 has a July 10, 2020 release with Marvel's Ant-Man Paul Rudd also a part of the cast.
New Ghostbusters 3 cast and images: