In what sounds like a direct rebuttal to my articles, the BBC defends Doctor Who and its low ratings, which are among the lowest of the entire 50-plus year history of the series, as well as the network's "woke" programming.
Deadline, of all places, notes that head of BBC drama, Piers Wenger, defended Doctor Who "following a drop in ratings and a mixed reception from fans for Season 12 of the sci-fi drama."
Wenger is said to have offered a "strong rebuttal" while at a BBC drama event in London when asked if he would consider giving Doctor Who a rest, given the uneasiness from fans surrounding the show, and that Wenger argued the Doctor Who franchise is in "fine fettle":
I worked on Doctor Who myself and produced it for many years and I can honestly say I don't think it's been in better health editorially. The production values have never been better. It's also not just funded by the BBC, it's funded by lots of international partners. It's an incredibly important show for young audiences, it's still watched by families in a world where there are fewer shows that have the power to do that. It will always be an important show for us and we're a very long way from wanting to rest it.
The article notes that Doctor Who Season 12 "has been dogged by disappointing ratings," and as I pointed out yesterday, says "Sunday's penultimate episode hit a low of 3.7M overnight viewers." Also as I have pointed out, the article further notes: "Its seven-day ratings, including catch-up, have also been far from remarkable."
Deadline also says fans haven't been happy about the introduction of a second Doctor, played by Jo Martin, which has seen the emergence of the #NotMyDoctor hashtag on Twitter.
Showrunner Chris Chibnall is noted to have responded to some of the controversies in January, saying that he is only focused on making the best show possible, as Chibnall filled in Doctor Who Magazine at the time: "In terms of external opinions, it's not a democracy. We make the show we want to make."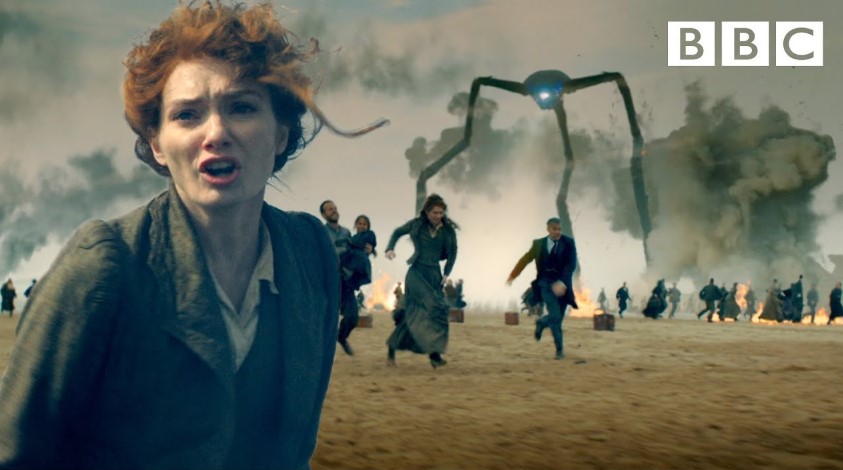 BBC defends woke programming
Regarding the woke programming of the BBC, which includes Doctor Who and has seen the BBC adapt novels to appeal to diversity-obsessed viewers by swapping male leads for female stars and casting ethnic minority actors in traditionally white roles, such as for The War Of The Worlds and A Christmas Carol, Wenger said older stories must be adapted for a contemporary audience (via Daily Mail):
They were adaptations of books that were written a long time ago – hundreds of years ago – but we are repurposing them for a contemporary audience.

They need to speak to a contemporary audience and represent a contemporary world as well as being stories set in our past. That's the point of adaptation. You do that with everything.

I really object when I hear the word 'woke' used in a pejorative way because what does 'woke' really mean?

If it means equality being important and fair representation being important then absolutely, that is important to me.

Whether that is what 'woke' means, I don't really know, but I do think that equality, fair representation and portrayal are all things that matter hugely to the BBC and it would be a dereliction of our duty if we didn't own those particular initiatives.