Mark you calendars as The CW has announced the debut of Batwoman in the upcoming Arrowverse crossover featuring episodes from The Flash, Arrow and Supergirl.
The crossover kicks off with The Flash on Sunday, December 9, followed by Arrow on Monday, Dec. 10, and will conclude with Supergirl on Tuesday, Dec. 11.
Each episode will air at 8pm EST, and apparently the crossover won't be airing during an episode DC's Legends of Tomorrow.
Plot details are yet to be revealed.
Check out the new poster: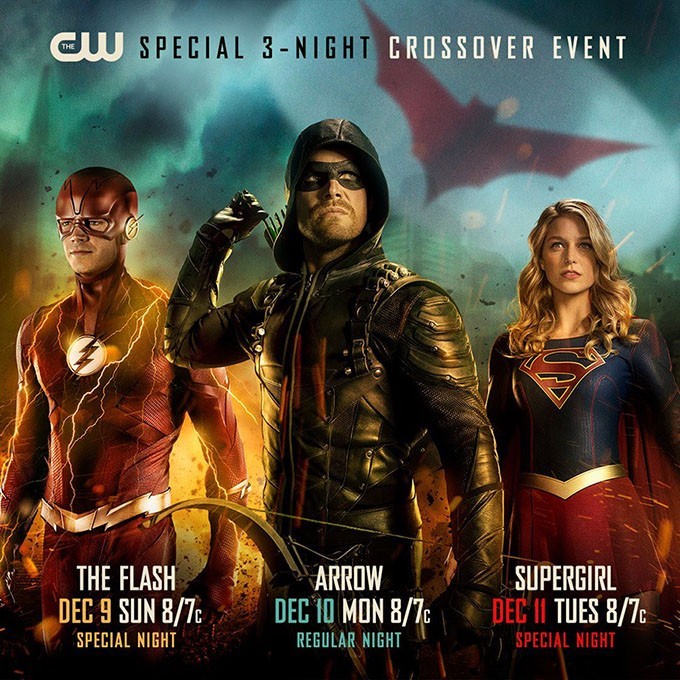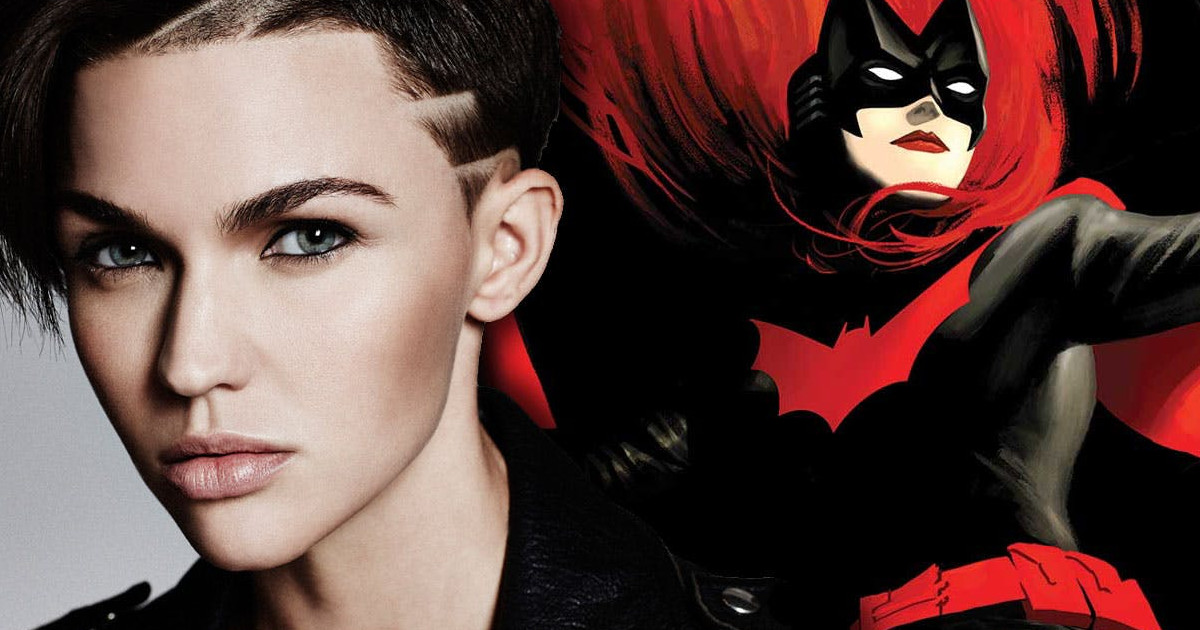 Batwoman
Ruby Rose has been cast in the role of the Gotham City crime fighter, Kate Kane, aka Batwoman, with plans for a spinoff TV series also in the works.
Batwoman is described as: Armed with a passion for social justice and flair for speaking her mind, soars onto the streets of Gotham as Batwoman, an out lesbian and highly trained street fighter primed to snuff out the failing city's criminal resurgence. But don't call her a hero yet—in a city desperate for a savior, Kate must overcome her own demons before embracing the call to be Gotham's symbol of hope.
"We're incredibly excited to announce that we'll be doing another crossover event this fall on the CW, and we'll be introducing a new character," Arrow star Stepen Amell said when he first announced the news of Batwoman. "For the very first time appearing, we'll be fighting alongside Batwoman, which is terrific. The crossover is going to make it to air in December. I need to leave right now and start filming it."
CW president Mark Pedowitz added: "We are adding the city of Gotham into the Arrowverse. This will be another full-throttled, action-packed event. This is the first time ever that she will make a live-action appearance on any screen."
When recently appeaing on Jimmy Fallon, Ruby Rose said: "I'm so thrilled. I get to be Batwoman. I feel like the reason I kept getting emotional is because growing up watching TV, I never saw anyone on TV I could identify with, let alone a superhero."
The casting hasn't come without controversy as Ruby Rose recently closed her social media accounts.
"Ok tied up some loose ends, read a tweet from my idol, and am deleting Twitter now to focus on my next two projects, so I won't be on here for a while... but can I clear up one last thing that has had me laughing but also baffled??" Ruby Rose said. "Where on earth did 'Ruby is not a lesbian therefore she can't be batwoman' come from - has to be the funniest most ridiculous thing I've ever read. I came out at 12? And have for the past 5 years had to deal with 'she's too gay' how do y'all flip it like that? I didn't change."