With the Penguin rumored to be the next big villain of the DCEU, we can probably speculate other Batman villains will make their way into the movies, so how about Hush?
In the comics, Hush is Thomas Elliot, a renowned surgeon and childhood friend of Bruce Wayne who planned to kill his own parents, but was thwarted by Thomas Wayne, Bruce's father. Thomas Elliot is now aware that Bruce is Batman and assumes the identity of criminal mastermind, Hush, and seeks out to destroy Batman!
So if Hush makes his way into the DCEU, who should play him? How about none other than Jon Hamm? Boss Logic thinks it's a good idea especially after watching the actor in Baby Driver.
Jon Hamm was actually a fan-favorite to play Batman at one time and has actually been rumored to replace Ben Affleck, but maybe playing a villain role to the Dark Knight would be more ideal?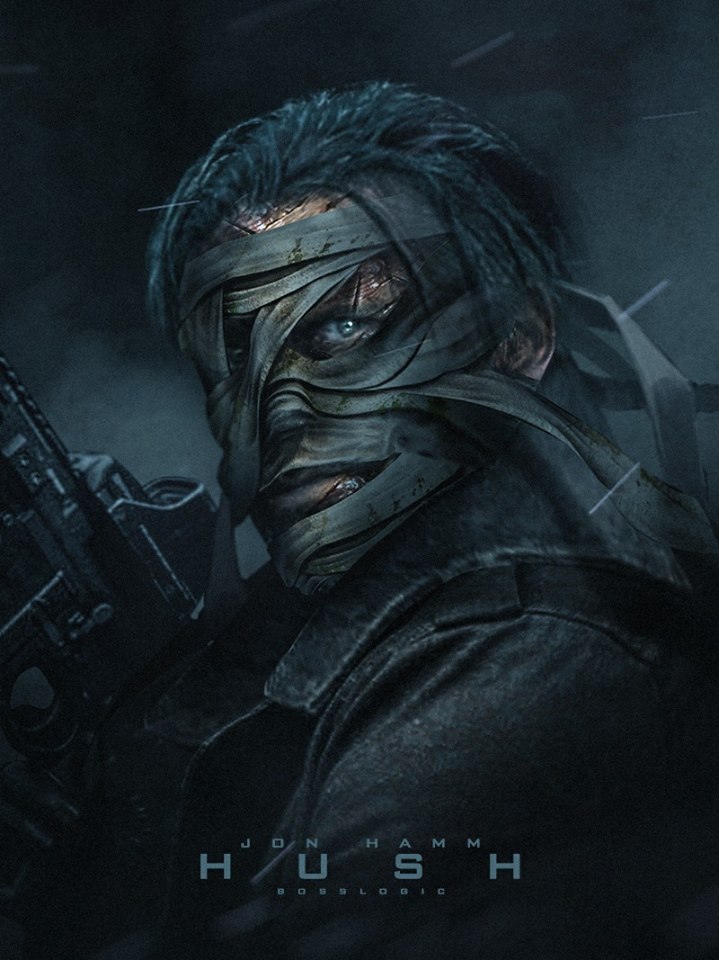 DC Comics Batman: Hush
The epic crime thriller that rejuvenated The Caped Crusader is now available in one place as a trade paperback! In this story of murder, mystery and romance, Batman sets out on a simple mission to discover the identity of the mysterious villain wreaking havoc in his life known as Hush. But Batman ends up facing possibly the most intense case of his life as secrets from his past flood into the present, and the most notorious villains to ever haunt Gotham City's street attack simultaneously! Guest-starring The Dark Knight's greatest allies and enemies, this collection features BATMAN #608-619 as well as the 6-page segment from Wizard #0 and a 2-page origin story that originally appeared at dccomics.com. From best-selling writer Jeph Loeb (SUPERMAN/BATMAN, TV's Heroes) and superstar artist Jim Lee (SUPERMAN, X-Men) comes the long-awaited collection!