The Batman script is "wonderful," according to the newly cast Catwoman, actress Zoe Kravitz, who plays Selina Kyle in the flick.
While appearing at the 2020 HULU Television Critics Association press tour on Friday, Kravitz spoke about The Batman.
"The script is wonderful. It's really grounded and deep and I can't say more than that, because I'll get fired," Kravitz said. "I think the whole Batman world… has always been the most interesting to me. I think Catwoman is such an iconic character. I was never into a lot of comic books, but that was always really intriguing to me. And then, of course, Michelle Pfeiffer and her performance has always been super inspiring to me. It just felt iconic."
Zoe Kravitz continued with the mention that Catwoman is a strong female character.
"I think Catwoman, Selina Kyle, represents really strong femininity, and I'm excited to dive into that," she said. "I think femininity means power, and I think it's a different power than masculine power, and I think that's something that's really interesting about Batwoman and Catwoman. I think Batman represents a very masculine power and Catwoman represents a very feminine power, slightly more complicated and softer too," Kravitz shared. "I like the idea you can be soft and you can be gentle and still be very powerful and still be very dangerous."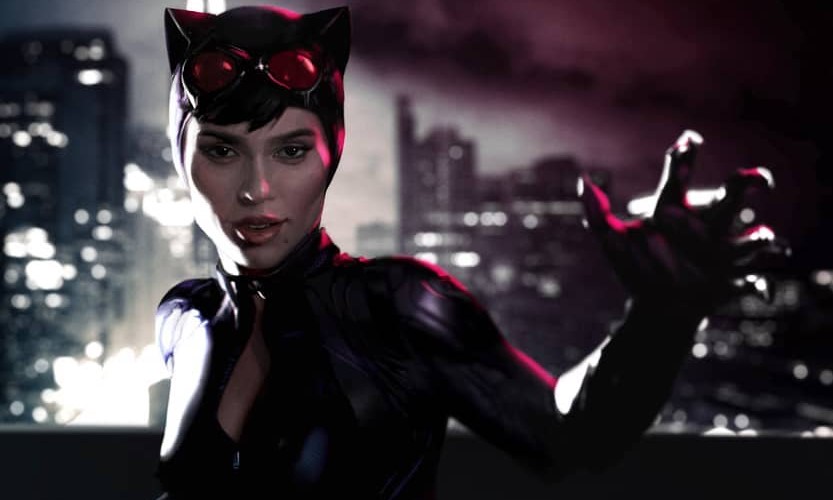 Zoe Kravitz plays Catwoman in The Batman
Kravitz also recently talked about the physical training required for the character, and while at the TCS confirmed that the new short hair cut she showed off at the Golden Globes is for her role as Catwoman in The Batman; here is a look:
The Batman is now filming in London and has a June 25, 2021 release directed by Matt Reeves, co-written by Reeves and Mattson Tomlin, Michael Giacchino is scoring the music, with the film also starring Robert Pattinson as the titular character and Bruce Wane, Andy Serkis as Alfred Pennyworth, Colin Farrell is playing Penguin, Paul Dano as Riddler, Jayme Lawson as Bella, and John Turturro as Carmine Falcone, with Peter Sarsgaard in an unknown role thought to be Two-Face.
(via ET Online)