We get a potential look at the appearance of Selina Kyle, aka Catwoman, courtesy Zoe Kravitz who appears on Ellen talking about The Batman.
As also seen Sunday at the Golden Globes, Zoe Kravitz sports a new short hair cut, most likely for the role of Catwoman, as Ellen reveals Kravitz leaves for London to start filming on The Batman.
Ellen remarks how exciting it is that Kravitz will star in The Batman and asks which role she is playing.
"Yes. Catwoman," Kravitz says which sees the audience erupt with cheers. "Yep. Nervous."
Kravitz goes on to recollect how she was at the Globes on Sunday with Michelle Pfeiffer, the Catwoman from the 1992 Batman Returns movie.
"I was actually sitting at the Globes with David Kelley, because he writes our show, and Michelle Pfeiffer, and I was bowing to the queen. A little nervous to be in her presence now," says Kravitz.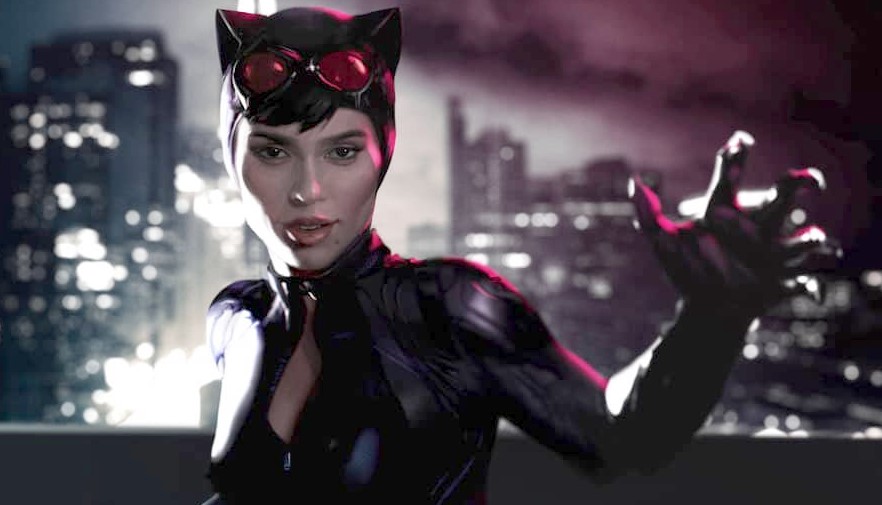 Zoe Kravitz talks Catwoman training for The Batman
Ellen also asks if there have been any costume fittings.
"We've had many," offers Kravitz. "It's going really well. It's very exciting.
Zoe Kravitz continues with mention of the Catwoman training.
"I've been training a ton, too, which has been great and hard," she says.
Ellen remarks that it's very physical.
"Very physical," agrees Kravitz. "I come home limping just every day."
An earlier report also offered that the Batmobile will be used for filming soon leading to speculation of a big reveal from Warner Bros. of Robert Pattinson as the Batman.
The Batman has a June 25, 2021 release directed by Matt Reeves, co-written by Reeves and Mattson Tomlin, Michael Giacchino is scoring the music, and the film also stars Robert Pattinson as the titular character and Bruce Wane, Andy Serkis as Alfred Pennyworth, Colin Farrell is playing Penguin, Paul Dano as Riddler, Jayme Lawson as Bella, and John Turturro as Carmine Falcone, with Peter Sarsgaard in an unknown role.
Zoe Kravitz talks Catwoman for The Batman on Ellen: