Filming on The Batman is underway which sees actor Peter Sarsgaard talk about the movie and comment on his character, Gotham D.A. Gil Colson, as confirmed in the official production announcement.
SiriusXM chats with Sarsgaard mentioning that fans first thought he was playing Harvey Dent Two-Face, but that he is playing Distract Attorney Gil Colson and asks if they are either the same character or if it's a new character made for the movie.
"No. I don't know any of [the theories]. I'm curious," Sarsgaard said about who fans think he is really playing, possibly still Harvey Dent. "Wow. Cool. Very interesting."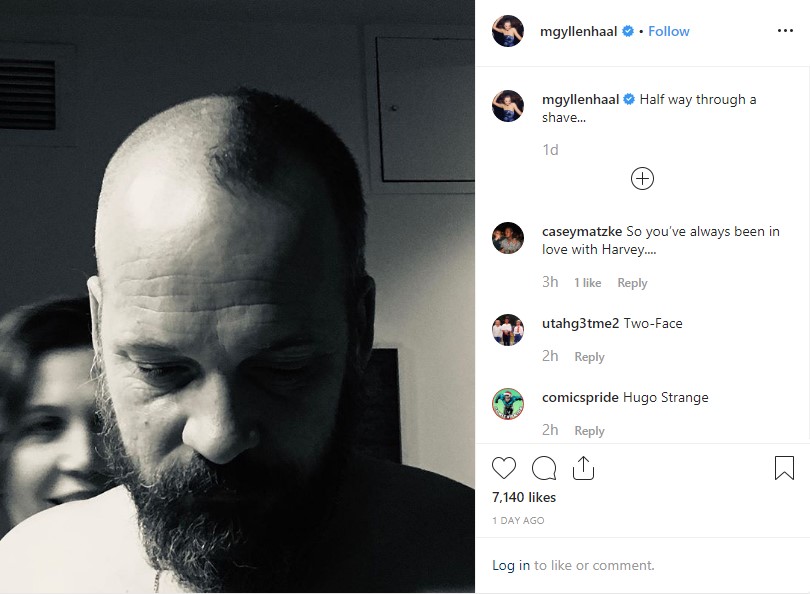 Peter Sarsgaard plays Distract Attorney Gil Colson in The Batman
Regarding playing a new character, possibly something similar to how Todd Phillips came up with the new take on the Joaquin Phoenix Joker, Sarsgaard hinted it's possible as he responded, "It would be very Matt Reeves-ian."
Peter Sarsgaard goes on to compare working with Matt Reeves on The Batman to what sounds like having previously worked on Green Lantern (Sarsgaard played Hector Hammond in the 2011 Green Lantern movie).
"You know I've been around some big shows like this. I've seen the way to both can go well and not go well," explained Sarsgaard. "It is so nice to have someone at the helm who is just utterly in control. Because it's like being a CEO artist [laughs]. You know, you gotta have both things. It's been a real pleasure."
Peter Sarsgaard continues with the mention again of comparing the tone of The Batman to the band, The Pixies, which sees him mention the raw power behind Reeves' flick.
"When I think of The Pixies, I think of a song like 'I Bleed,' and just the raw power of The Pixies…" Sarsgaard said. "It's so raw in that way. So that's what I feel like about [The Batman]. It's not sanitized, it's got a raw power to it, a raw emotionality."
Watch more in the video below.
Peter Sarsgaard talks The Batman:
The Batman gets released on June 25, 2021 also starring Robert Pattinson as the titular character and Bruce Wayne; Zoë Kravitz as Selina Kyle (Catwoman); Paul Dano as Edward Nashton (Riddler); Jeffrey Wright as the GCPD's James Gordon; John Turturro as Carmine Falcone; Peter Sarsgaard as Gotham D.A. Gil Colson; Jayme Lawson as mayoral candidate Bella Reál; with Andy Serkis as Alfred, and Colin Farrell as Oswald Cobblepot (Penguin).