The Batman looks to be in pre-production, according to an update on the film's IMDb Pro page, as the status has been changed as of Sunday.
It should be noted IMDb is a user-generated site and can be edited, but possibly someone from Warner Bros. may have edited the listing.
IMDb describes the "Pre-Prod" status for films as: "The project is financed, locations are being scouted, people are being hired and production is imminent with a fairly firm start date for filming."
Here is a screenshot: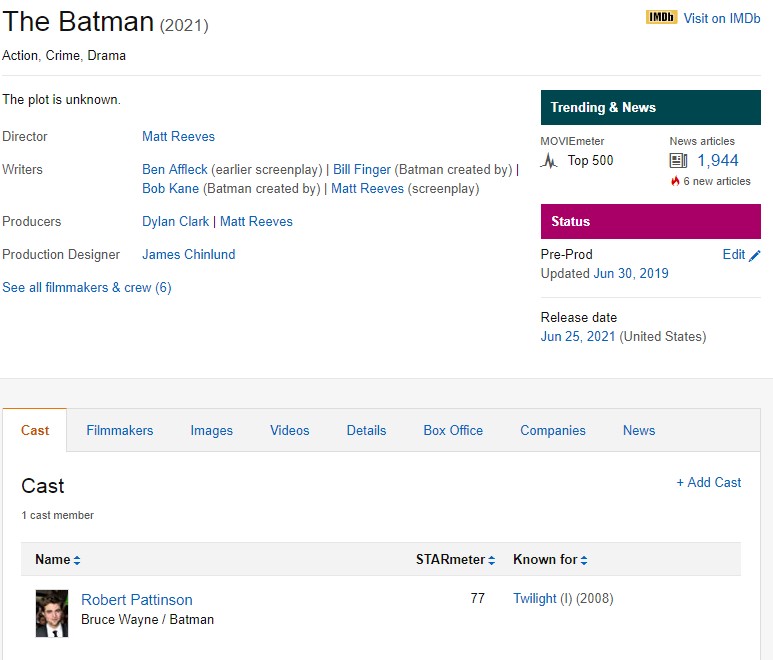 The Batman in pre-production may mean casting news is coming soon
We can also assume that if The Batman is really in pre-production that new casting announcements should come soon. Presently, only Robert Pattinson has been cast as Batman, but it has been rumored the film will feature six villains, so potential casting announcements could come for Catwoman, Penguin, Riddler, Two Face, Mad Hatter, and Firefly. Supporting characters could also be cast such as Alfred, Jim Gordon, and potentially a Robin, in addition to a possible love female interest for Bruce Wayne (if not Selina Kyle).
Previously, it was also said that director Matt Reeves is still working on the script, but again, if this update is true, that may mean Reeves is done with the screenplay.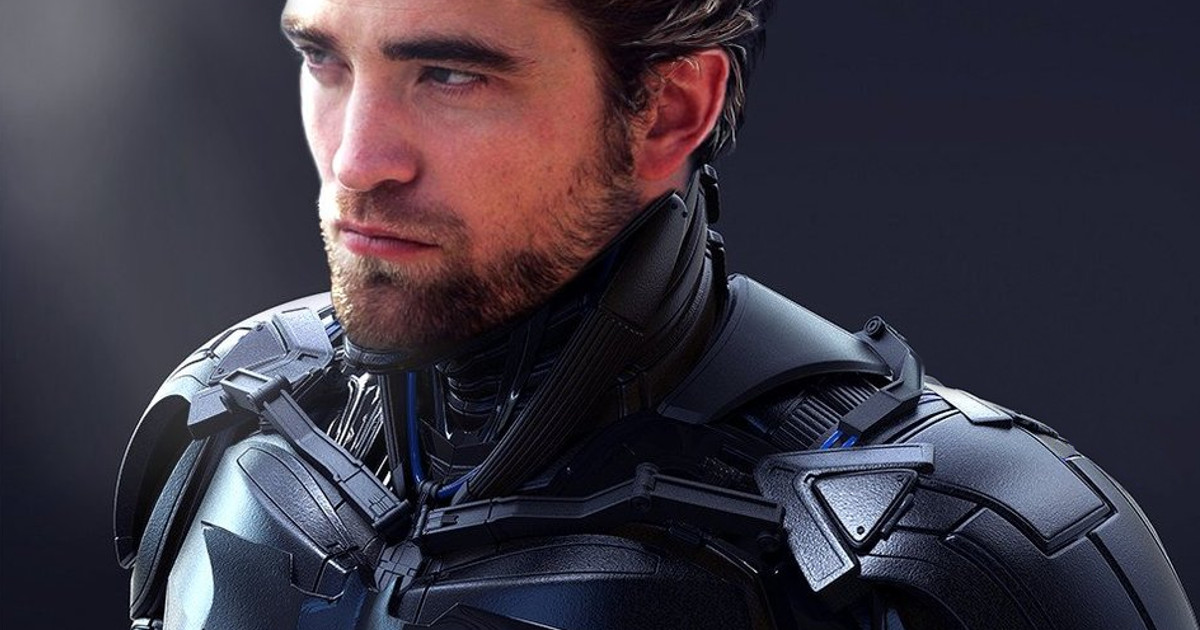 The Batman gets released in 2021 starring Robert Pattinson
The Batman has a June 25, 2021 release said to be following Bruce Wayne as he tries to find his footing on his way to becoming the genius detective. Robert Pattinson has also signed on for a trilogy.
Matt Reeves has also previously said the flick films later this year.
"It's very much a point of view-driven, noir Batman tale. It's told very squarely on his shoulders, and I hope it's going to be a story that will be thrilling but also emotional," Reeves said a while back. "It's more Batman in his detective mode than we've seen in the films. The comics have a history of that. He's supposed to be the world's greatest detective, and that's not necessarily been a part of what the movies have been. I'd love this to be one where when we go on that journey of tracking down the criminals and trying to solve a crime, it's going to allow his character to have an arc so that he can go through a transformation."