Following today's teaser, Michael Keaton returning as Batman is definitely happening as the actor is confirmed for The Flash movie.
Michael Keaton's talent agency, ICM Partners, has confirmed with The Wrap that the actor will return as Batman in Andy Muschietti's The Flash which is now filming.
Regarding the question of whether or not Keaton would be back, last month saw Keaton state the deal wasn't done and that he might not do it because of COVID, as Keaton filled in Deadline the following:
I am needing a minute to think about it because I'm so fortunate and blessed, I got so much going on now. I'm really into work right now. I don't know why, but I am, and so, yeah, I mean, you know, to tell you the truth, somewhere on my iPad is an iteration of the whole Flash thing that I haven't had time yet…I called them and said, I have to be honest with you. I can't look at anything right now. I'm so deep into this thing I'm doing. Also, I'm prepping a thing I'm producing and getting ready to do down the road in the fall that I'll be in, and I feel responsible to that. So, yeah, there is that. I'm not being cute or coy. If I talked about it, I'll be just bullshitting you. I don't really know. I have to look at the last draft. To be honest with you, you know what worries me more than anything about all this stuff?

It's Covid. I'm more concerned. I keep my eye more on the Covid situation in the UK than anything. That will determine everything, and so that's why I'm living outside the city here on 17 acres, staying away from everybody, because the Covid thing has got me really concerned. So, that's my first thing about all projects. I look at it and go, is this thing going to kill me, literally? And you know, if it doesn't, then we talk.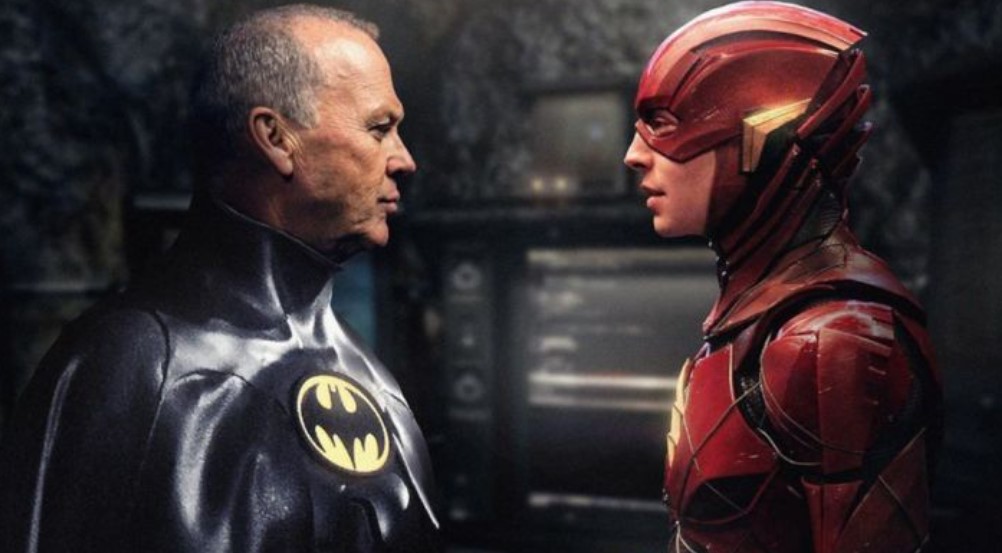 Michael Keaton will be back as Batman in The Flash
Just a few days ago did see that Michael Keaton Batman Batmobile tease for The Flash, so obviously everything has worked out.
Details said about Keaton's role in The Flash include Barry travels back in time to save his mother and reverse her death which causes changes to the timeline that sees The Flash connect to new universes, with the Michael Keaton Batman '89 universe, and others. 
It's also been rumored that Keaton will stick around the DCU following The Flash movie and possibly act as a mentor to Batgirl, which sounds similar to Batman Beyond.
The Flash gets released Nov. 4, 2022 starring Ezra Miller.