Zack Snyder wishes Ben Affleck a happy birthday by sharing a look at Batman and the Batmobile.
"Happy birthday, Ben," Snyder posted Saturday for Affleck's 48th birthday on the Vero app.
Batman Ben Affleck: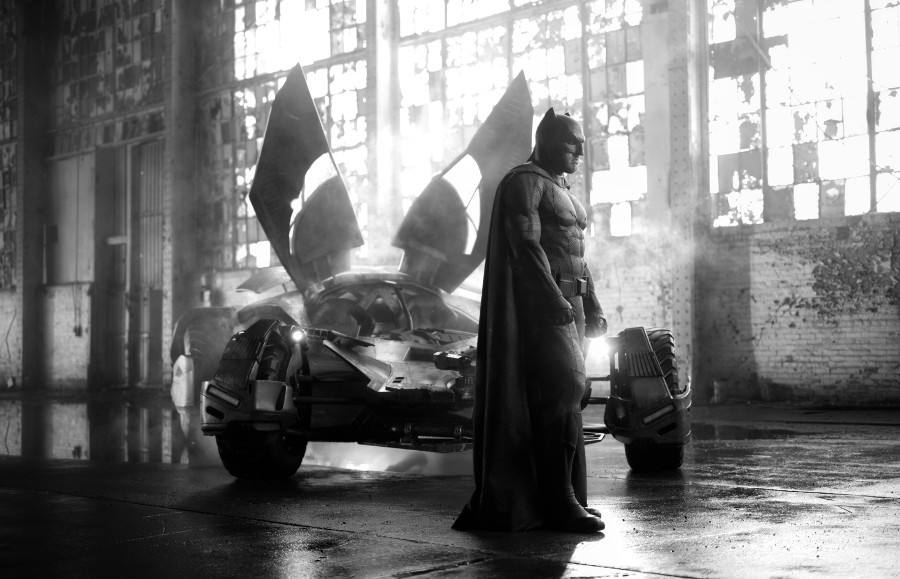 Ben Affleck played Batman for Zack Snyder
Ben Affleck played Batman for Zack Snyder in Batman v Superman: Dawn of Justice as well as the upcoming Snyder Cut of Justice League, and Affleck also briefly appeared in David Ayer's Suicide Squad.
Ben was supposed to also star in The Batman along with Joe Manganiello as Deathstroke but Affleck departed the role citing script issues. However, it has since been claimed Affleck left because of issues with Geoff Johns not wanting to use Affleck's Batman script, which according to Jay Oliva and Manganiello was the best ever Batman script.
Rumors offer that Ben Affleck might get to actually do his version of The Batman as it is rumored Affleck will be returning to the DCEU in an HBO Max series which could potentially get announced Saturday at the DC FanDome virtual convention which has a number of Batman-related panels including:
The Snyder Cut of Justice League
Zack Snyder fields questions from fans and a few surprise guests as he discusses his eagerly awaited upcoming cut of the 2017 feature film and the movement that made it happen.
Beyond Batman
The Batman of Swinging Sixties culture clashes with the Batman of the far-flung future when Batman Beyond and his mentor, Old Bruce Wayne, intercept a broadcast of the 1966 Batman TV show!
I'm Batman: The Voices Behind the Cowl
Everyone has their favorite Batman. But for audiences around the world, their favorite Batman has a local sound. It's time to meet the voices behind the cowl. Hear what it's like to be one of the many global vocal actors portraying the Dark Knight when the Super Dubbers, who lend their talents to the Caped Crusader on screens big and small all over the world, come together for the first time ever.
The Batman
The Batman filmmaker Matt Reeves joins host and self-professed fangirl Aisha Tyler for a discussion of the upcoming film…with a surprise (or two) for the fans!
Update: Ben's brother also wishes him a happy birthday:
"40 years ago my brother was a kid with an awkward stance and an overly tucked-in batman shirt. But he grew up, and he eventually got the whole suit," posted Casey Affleck. "And then things went downhill fast. I am back to red cords and Benji has no bat suit. But wisdom comes with winters, and today Ben turned 48. And he is doing great!"
Casey continued: "Benson, if you are feeling old- because you are- and you notice things are falling apart a little on your body- because you are so old- imagine how John Glenn felt. He said, "As I hurtled through space one thought kept crossing my mind- every part of this rocket was supplied by the lowest bidder. Happy Birthday, champ! Keep going! You ain't heavy."