Bane might actually be in The Batman movie starring Robert Pattinson as Dave Bautista hints the character might be included in the flick.
The actor known for playing Marvel's Drax responded to a fan noting how an article speculates Dave Bautista could be playing Bane in The Batman, where Bautista actually says he tried to make it happen.
"Unfortunately it's not. Tried my best," tweeted Bautista Friday.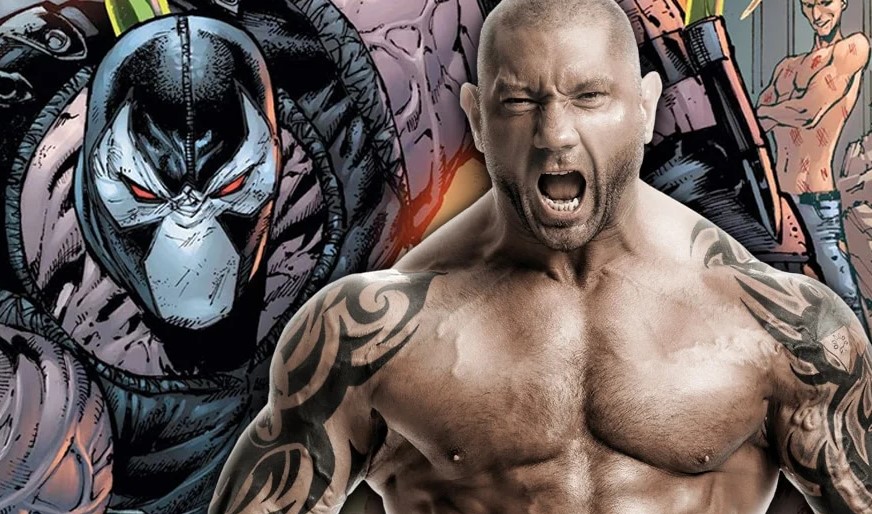 Dave Bautista Wants To Play Bane
Now whether that means Bane is actually in the movie is unknown, as it could mean Bane is in the movie but Dave Bautista didn't get the part or that Bautista reached out to see if Bane is in the movie and that he wanted the role, but Bane isn't in the film.
Last Summer while at the San Diego Comic-Con I was actually told the movie would feature multiple villains which at the time were rumored to include Penguin, Riddler, Catwoman, Two-Face, Mad Hatter, and Firefly.
Warner Bros. has since confirmed four villains for the film with Penguin, Riddler, Catwoman, and Carmine Falcone.
On more than one occasion Dave Bautista has shown his enthusiasm for wanting to play Bane and fan art of the actor also offers what the WWE Superstar looks like as the Batman villain.
Tom Hardy recently played Bane for Christopher Nolan in The Dark Knight Rises.
The Batman gets released Oct. 1, 2021 directed by Matt Reeves starring Robert Pattinson as the titular character and Bruce Wayne, Zoë Kravitz as Selina Kyle; Paul Dano as Edward Nashton; Colin Farrell as Oswald Cobblepot; Jeffrey Wright as the GCPD's James Gordon; John Turturro as Carmine Falcone; Peter Sarsgaard as Gotham D.A. Gil Colson; Jayme Lawson as mayoral candidate Bella Reál; with Andy Serkis as Alfred.
Dave Bautista Bane fan art: