It's official! The Avengers: Endgame opens this year as the sequel to Infinity War gets released April 26, 2019!
In the aftermath of Thanos wiping out half of all life in the universe, the remaining Avengers must do what's necessary to undo the Mad Titan's deed in The Avengers: Endgame!
To celebrate the occasion, check out cool The Avengers: Endgame fan art that one of my favorite Instagram artists, UltraRaw26, whipped up.
The first piece of art features the surviving Marvel heroes – and Nebula – wearing their new suits, which includes Captain America, Iron Man, Thor, Hulk, Black Widow, Hawkeye (aka Ronin), War Machine, Ant-Man, Rocket Raccoon, and Captain Marvel. Leaked concept art and merchandise showed the Avengers wearing new red and white suits, but it remains to be seen if they will be used in the film. It's also unknown why they would be wearing new suits!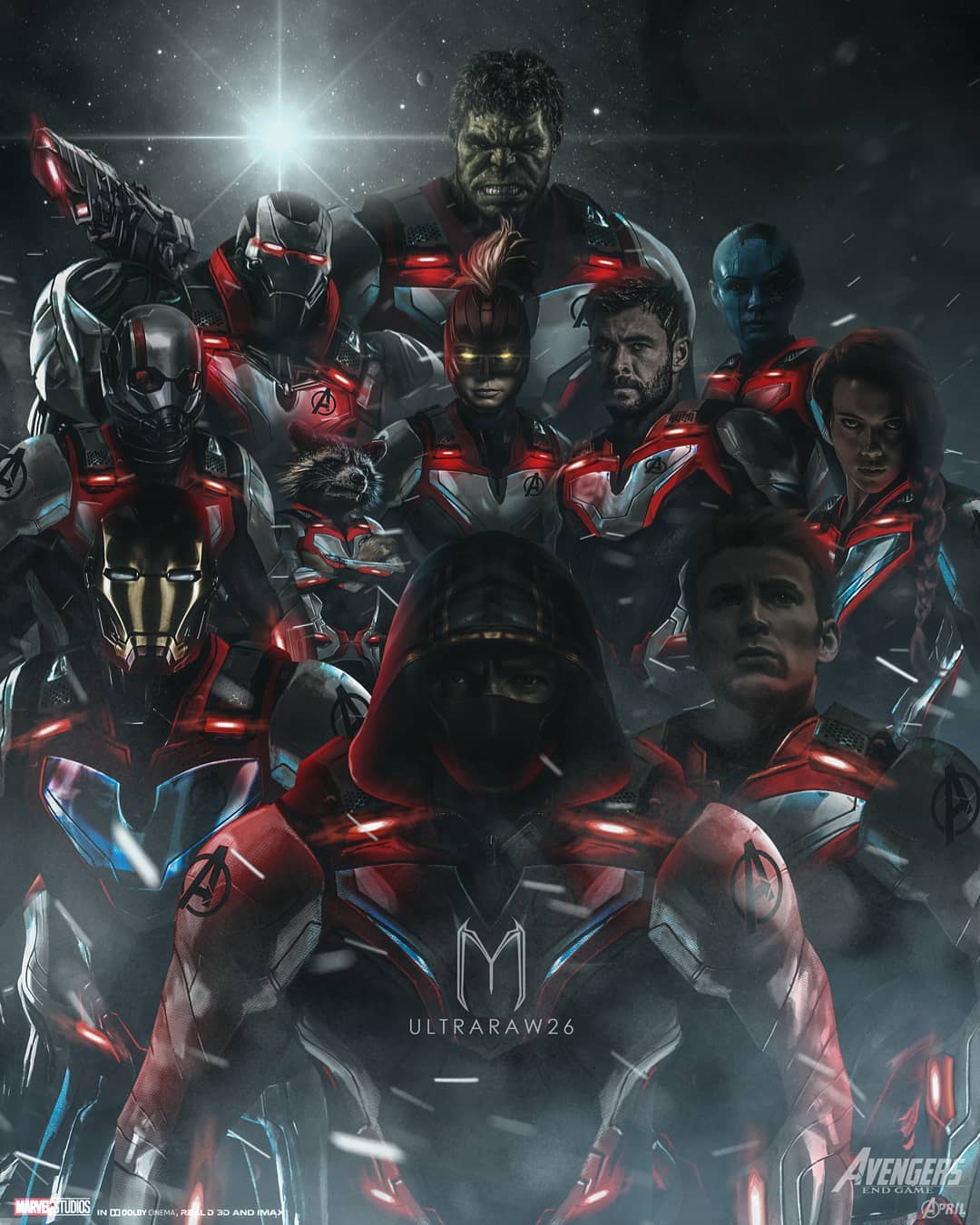 The second piece of art features a defeated Thanos, with Captain Marvel about to give the killing blow! A lot of fans are speculating that following the Captain Marvel movie in March, Brie Larson and Carol Danvers will be the one to take down Thanos. Kevin Feige even recently said Captain Marvel is going to the forefront of the Marvel Cinematic Universe!
UltraRaw26 even offers some final dialogue from the once Great Titan! Check it out:
"As a child, i was casted out into the wild. But i never lost faith in my kind. And then soon after that, our planet was on the brink of collapse. They casted me out again for offering my help. And then i saw my whole kind die infront of my eyes. I realised it that day, that the hardest decisions require the strongest will. I set myself on a path to achieve power, not to conquer, but to protect. In my own regards, I have done that. And maybe you undid my life's work, I just don't care where I go from here now, so go ahead. . .do it.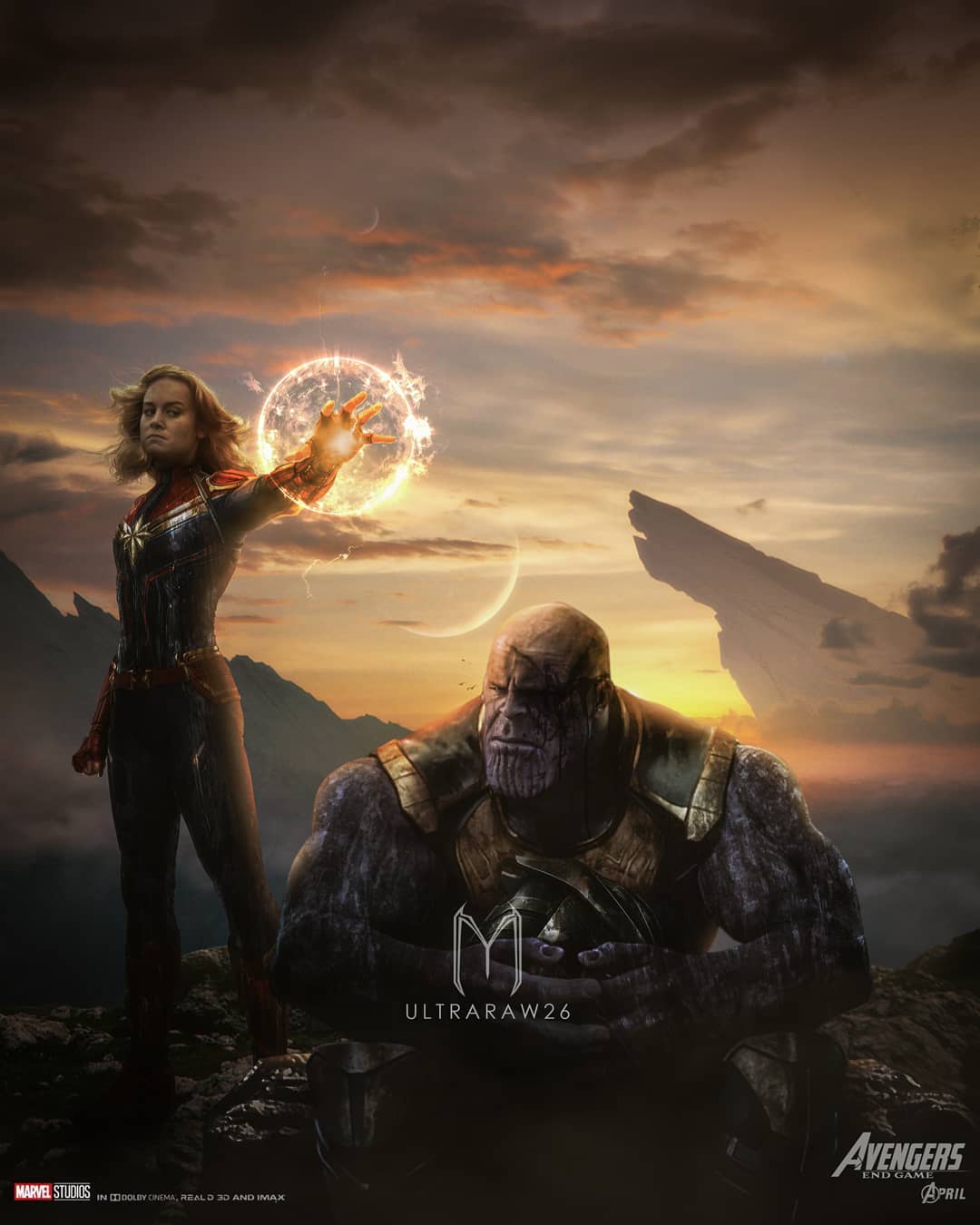 The third piece of art features a compilation of UltraRaw26's popular art from the year including Captain Marvel holding Tony Stark, Spider-Man hugging Tony Stark, the remaining Avengers, Thanos, Ronin, Iron Man, and more.
The Avengers: Endgame is directed by Joe and Anthony Russo starring Robert Downey Jr., Chris Evans, Chris Hemsworth, Scarlett Johansson, Mark Ruffalo, Jeremy Renner, Karen Gillan, Paul Rudd, Brie Larson, with Josh Brolin as Thanos.