A couple of days ago Marvel announced their new Avengers #1 title from writer Jason Aaron and artist Ed McGuinness.
Now Jason Aaron has revealed Ed McGuinness' Avengers #2 cover as well as an Avengers #1 variant cover from Esad Ribic and the FCBD Avengers cover on Twitter.
The Avengers #1 launches May 2nd.
In AVENGERS, the Big Three are reunited at last! Thor Odinson, Steve Rogers, and Tony Stark join forces once again to save the world from total annihilation at the hands of their most powerful enemies yet: the 2000-foot-tall space gods known as Celestials! And as teased throughout the pages of recent Marvel Comics, the Final Host will arrive…
Joining Thor, Captain America, and Iron Man in the new iteration of the team will be an unexpected, unprecedented collection of super heroes! Get a peek at Ed McGuinness' art for AVENGERS #1 here!
Avengers #2 (McGuinness):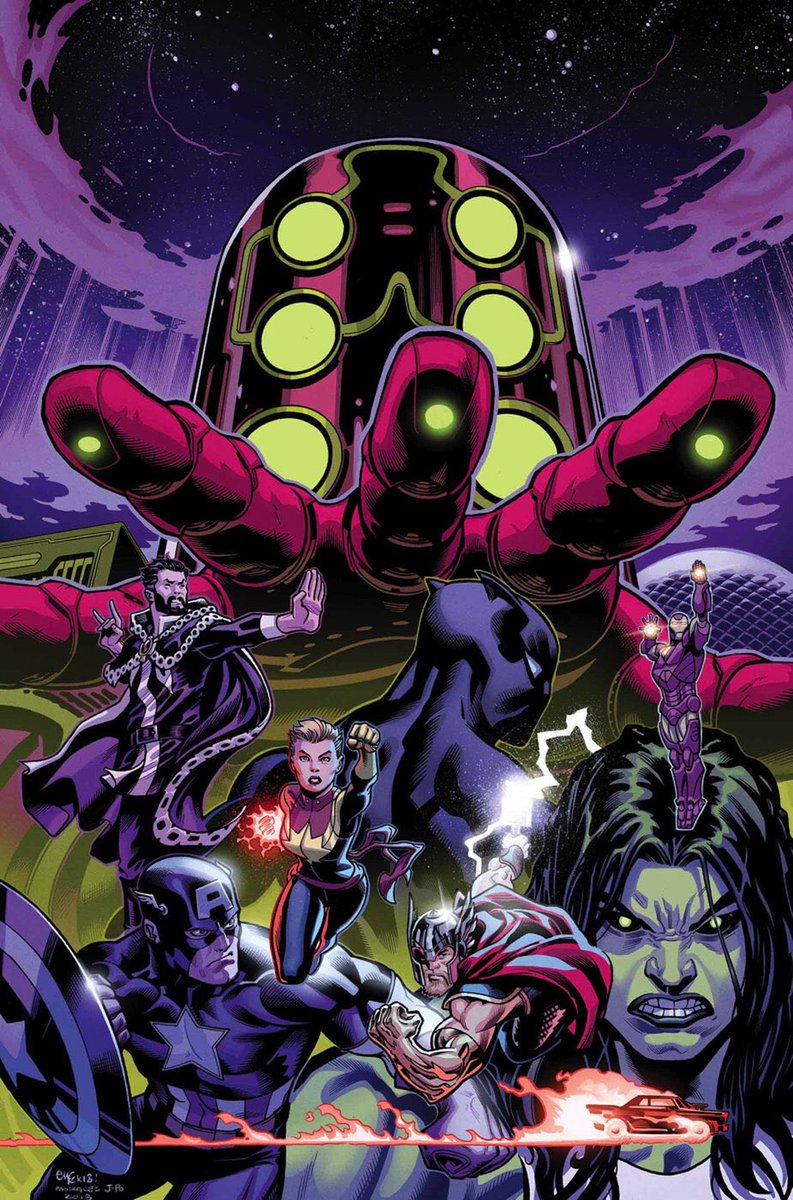 Avengers #1 variant (Ribic):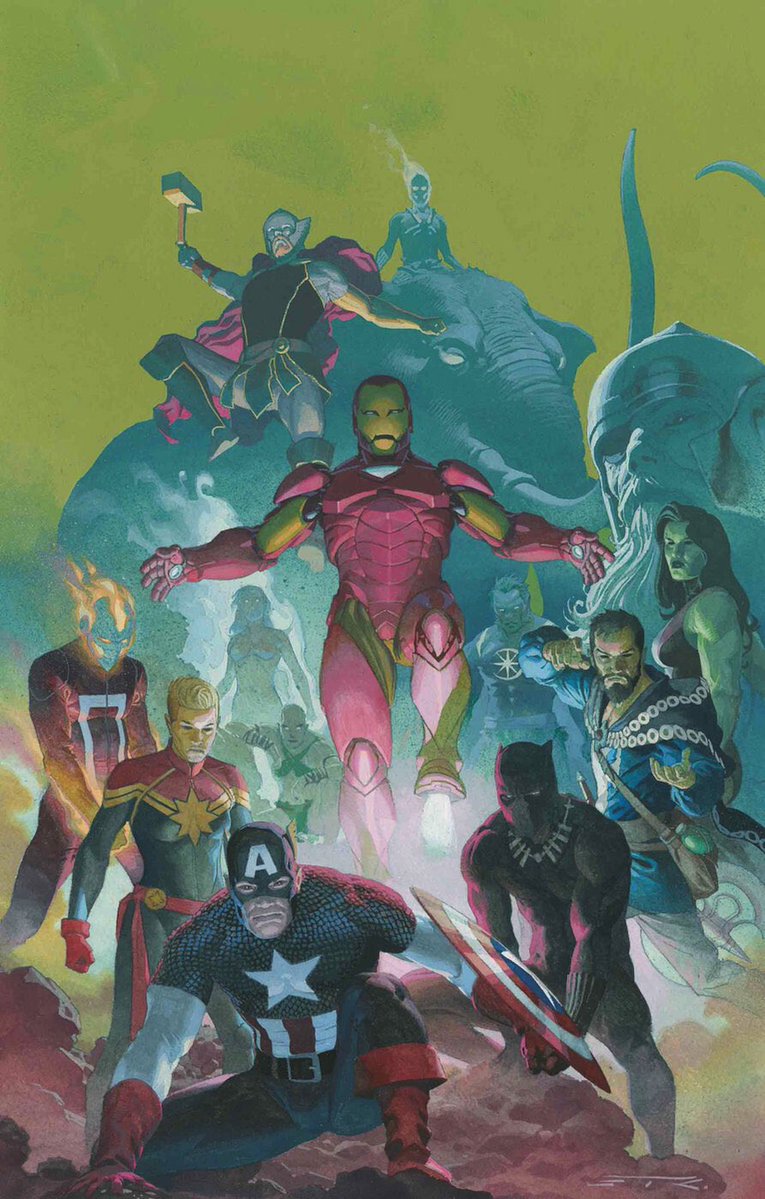 Avengers FCBD: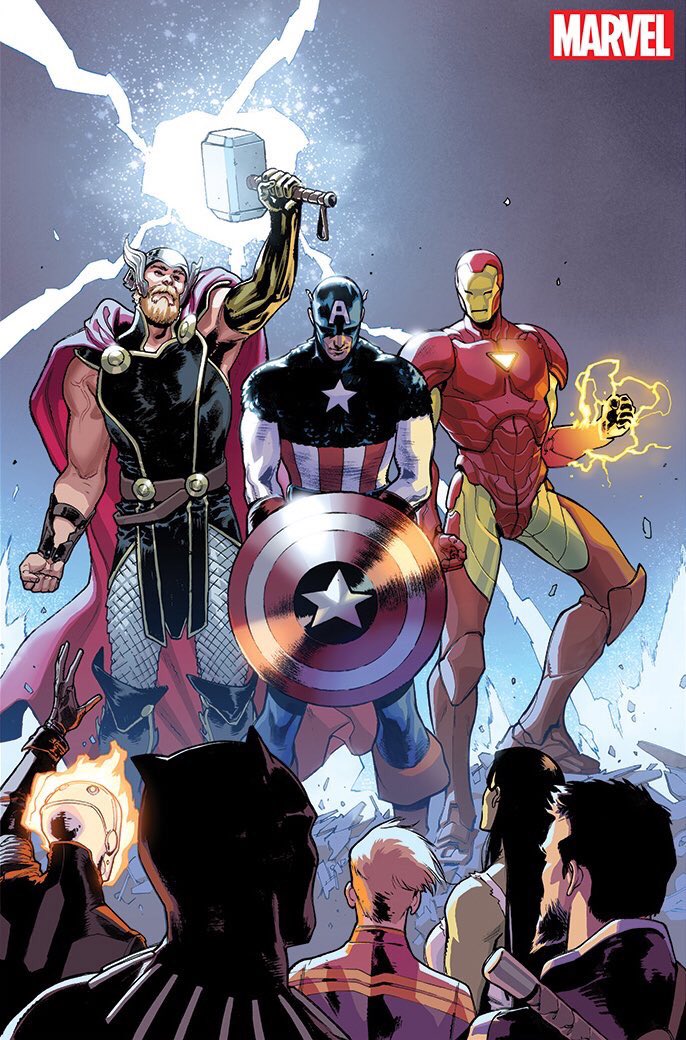 Avengers #1 cover and preview images (McGuinness):