Following the Crisis On Infinite Earths tease, the Arrow season finale will drop hints on whether or not John Diggle is actually connected to the Green Lantern Corps.
Fans have thought for years that David Ramsey's John Diggle might actually be John Stewart, with the character having taken his mother's maiden name, as hints have been dropped during last year's Elseworld's crossover that Diggle is indeed a Green Lantern when the Flash of Earth-90 remarked to Diggle: "Hello, John… You are not wearing your ring."
Arrow's Season 7 episode, "Spartan" further revealed that Diggle's stepfather is named General Roy Stewart, an obvious reference to Green Lantern John Stewart in the comics.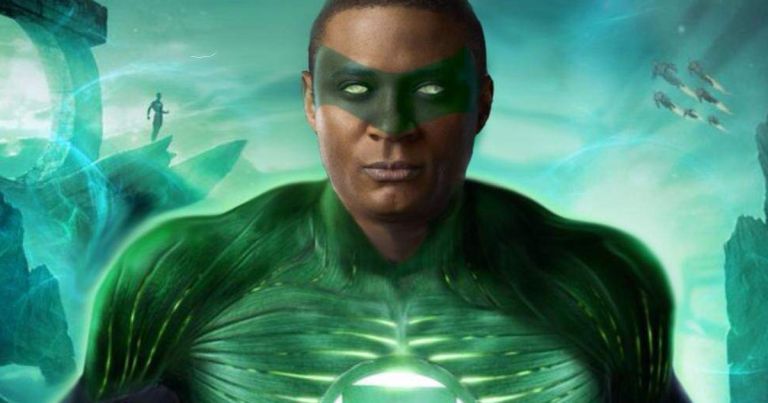 David Ramsey likely Green Lantern in the Arrowverse
David Ramsey has actually teased that Diggle is Green Lantern as well as back in an October 2019 interview, Ramsey said: "There's a lot of stuff in the Diggle family that has to be worked out, in these 10 episodes, and will be. And ultimately, I think we have to find out what's going on with Green Lantern. We've been teasing that since Season 2 or 3. It's been a crazy amount of time, so we have to put a button on that, and from what I'm hearing, we will."
Ramsey also noted in the interview there is "some definite closure to some parts" surrounding his character, so we will indeed find out if Diggle is Green Lantern in the Arrowverse.
TV Line further confirms as the site recently questioned David Ramsey about Green Lantern where the actor confirms the question will be answered: "Without a doubt. You are absolutely going to get your answers. And well-deserved answers. We've been talking about this for years, and I think everyone by series' end will be very happy."
The Arrow season finale airs Tuesday, Jan. 28 on The CW. Watch the trailer: