There has been the standing theory that John Diggle of Arrow is actually a Green Lantern, and now actor David Ramsey confirms the question will be answered in the show's final season.
It's thought that John Diggle might actually be John Stewart, just that his last name changed, with another theory offering that David Ramsey may appear in Crisis On Infinite Earths as Green Lantern John Stewart.
While promoting the final season, Ramsey offers about Diggle potentially being Green Lantern:
There's a lot of stuff in the Diggle family that has to be worked out, in these 10 episodes, and will be. And ultimately, I think we have to find out what's going on with Green Lantern. We've been teasing that since Season 2 or 3. It's been a crazy amount of time, so we have to put a button on that, and from what I'm hearing, we will.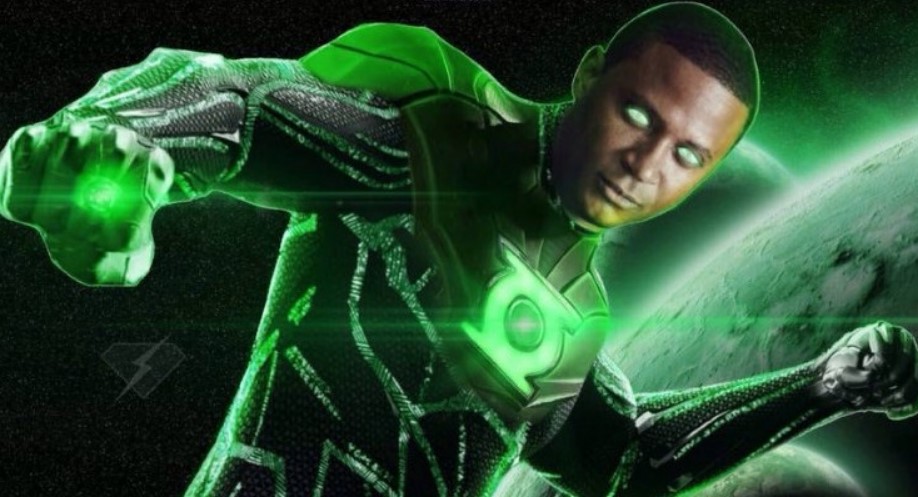 David Ramsey may be Green Lantern in the Arrowverse
Ramsey goes on to note that politics have been involved with getting him to play Green Lantern, but that he has faith in the show's creators.
I would have been if Marc [Guggenheim] and Greg [Berlanti] weren't incredibly forthright with the process and some of the politics. By the time any show is up on television, there have been literally thousands of hoops that have been jumped through. It doesn't happen arbitrarily. There's been a tremendous amount of logistics and moving parts that have come together, to make this one show happen. How Greg has duplicated that, over and over and over and over, and 18 times over again, has just been incredible. But he and Marc and Beth [Schwartz] have been very forthright about what they want to do with that whole possible mythos, with Green Lantern. So, if it had not been for them, yes, I'd probably be pulling my hair out, what little I have, and saying, "What's going on, guys?," but they've been very honest about it.
Ramsey does go on to note that there is "some definite closure to some parts" surrounding his character, so just maybe we will indeed see Green Lantern in the Arrowverse.
Current rumors are offering that a Green Lanter Corps Kyle Rayner series is in development for HBO Max, and DC insiders have told me J.J. Abrams is going to take on Superman and Green Lantern.
(Source: Collider)