Aquaman 2 will be "off the hook" says Jason Momoa in the following video with news that he has a teamed with MMA trainer Yoko Hamamura for the sequel.
The video shows Jason Momoa confirming Yoko Hamamura for Aquaman 2; Hamamura also performed stunts on Birds of Prey and the Magnum P.I. TV series.
"Understand, Aquaman 2 is going to be off the hook," Momoa says. "Tell them. Tell them, right now."
"It's going to be off the hook, JoJo," Hamamura says.
"That's right. JoJo, you don't need that no more. You are going to come more big-time with MoMo. Don't need that JoJo. You need MoMo," Momoa laughs.
Yoko Hamamura joins Aquaman 2
It's unknown if Hamamura is training Momoa in MMA for Aquaman 2 or if the video means that, similar to Birds of Prey, Hamamura will be a stunt performer in the sequel.
It could very well be possible that Hamamura is training Momoa, who over the summer, drew criticism for his "dad bod."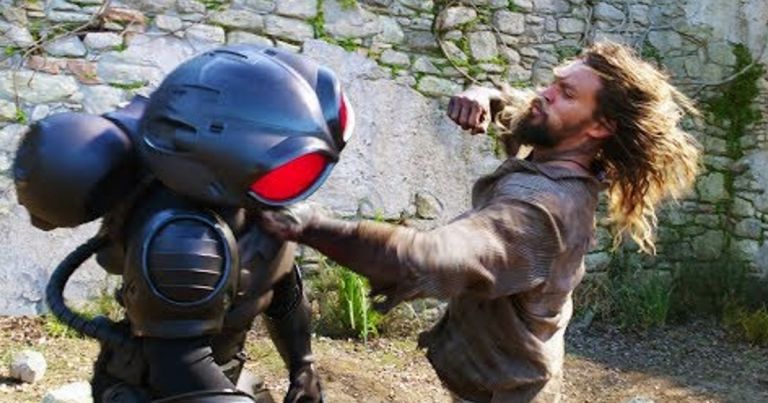 Aquaman 2 will be way bigger says Jason Momoa
Momoa also recently said the sequel will be way bigger.
"I'm really stoked at the fan base and what we did with the movie, and just went into Warner Bros. and DC and kind of said I have some ideas, they love them and James and everyone, we're all taking it in, and we are excited to do another one," Jason Momoa told ETOnline.
Momoa was also asked if the sequel will be about a big battle with Black Manta, but Momoa teased more.
"I think there is a lot more in store. There's so many more levels," Momoa said.
When asked if his brother, Patrick Wilson's Orm, is still locked up, Momoa teased even bigger things.
"There's going to be a lot. There's going to be a lot," Momoa said. "Way bigger."
Aquaman 2 gets released on December 16, 2022 directed by James Wan.