Expect even bigger things in Aquaman 2 as Jason Momoa offers some tidbits about what to expect for the sequel.
While promoting his new Apple TV Plus series, See, Jason Momoa is asked what to expect from Aquaman 2.
"I'm really stoked at the fan base and what we did with the movie, and just went into Warner Bros. and DC and kind of said I have some ideas, they love them and James and everyone, we're all taking it in, and we are excited to do another one," Jason Momoa told ETOnline.
Momoa is also asked if the sequel will be about a big battle with Black Manta, but Momoa teases more.
"I think there is a lot more in store. There's so many more levels," Momoa said.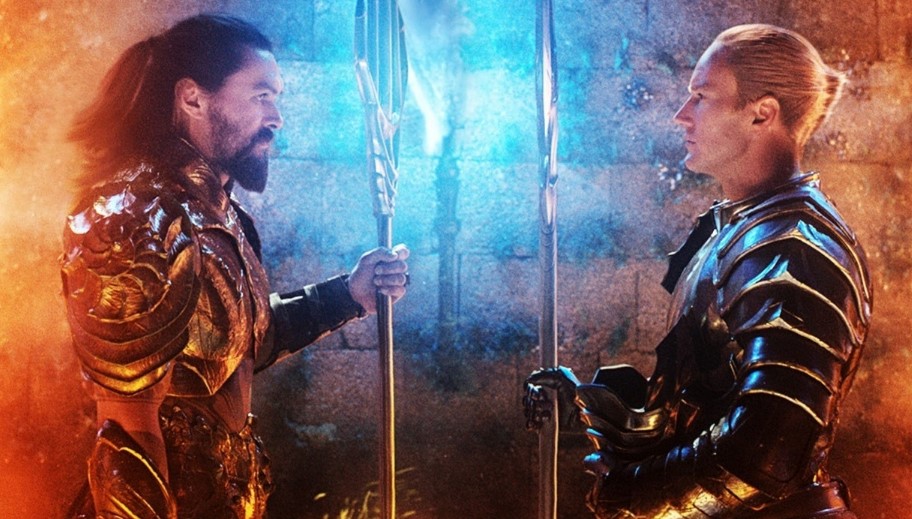 Aquaman 2 will have more says Jason Momoa
When asked if his brother, Patrick Wilson's Orm, is still locked up, Momoa teased even bigger things.
"There's going to be a lot. There's going to be a lot," Momoa said. "Way bigger."
Earlier also saw Yahya Abdul-Mateen II offer up he is excited as well.
"Aquaman 2 is happening! It is happening, and we can look for that, I believe, in 2022," he said. "So I'm excited to be part of that. Black Manta will be back, and hopefully, he'll be causing a lot more trouble than he did in the first one."
Aquaman 2 gets released December 16, 2022 with James Wan returning to direct, and the flick films next year. The first movie brought in over $1.148 billion at the box office also starring Amber Heard as Mera.