You may not have seen her much in the Aquaman 2 trailer, but check out Amber Heard who stars in her first film since 2021 with In The Fire.
The flick premiered back in June at The 69th Taormina Film Festival in Sicily Heard where Amber Heard described the film as "a meditation on the almost supernatural powers of love told through a strong-willed and independent woman at the turn of the 20th century."
"I feel honored to be part of this labor of love and to be the lead in Conor Allyn's vision. I feel lucky to be surrounded by such an amazing cast. They're as dedicated and magical as the characters they play," she said.
Heard was last seen at the end of Zack Snyder's Justice League as Mera in the Knightmare Batman universe.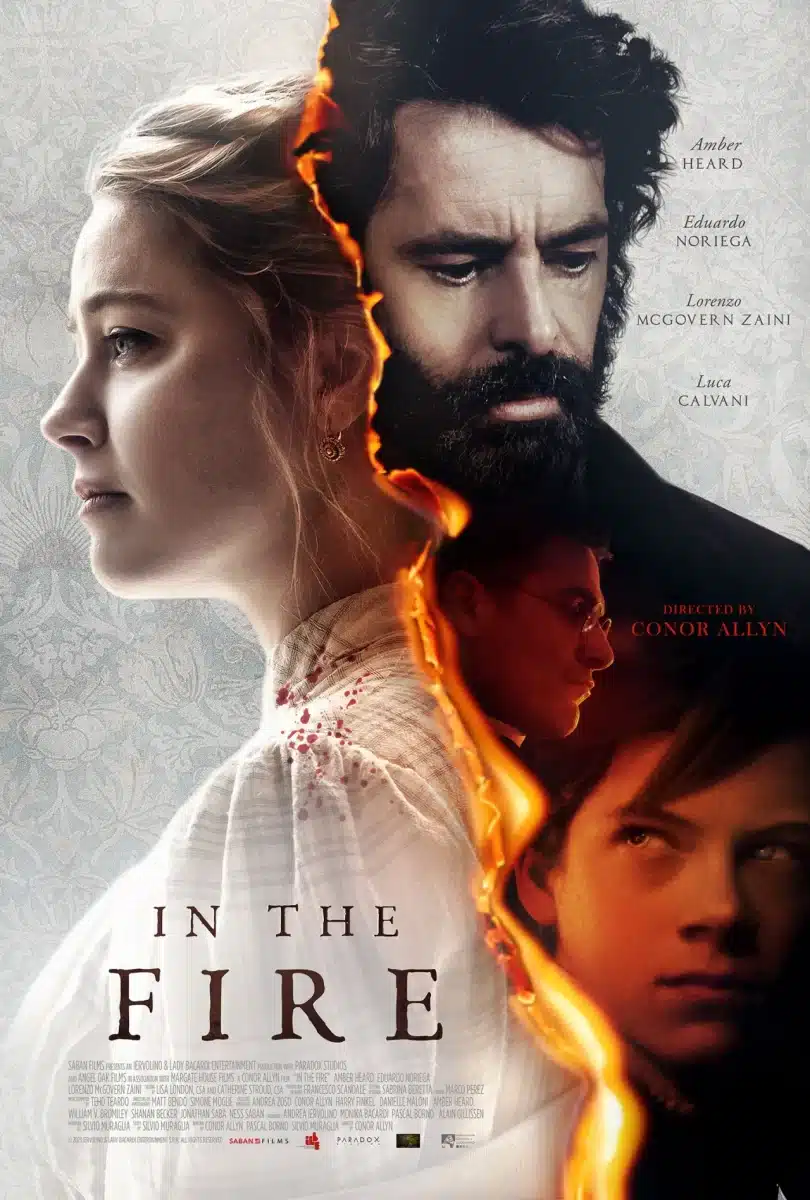 What is In The Fire about?
The official synopsis describes the film as:
A doctor from New York travels to a remote plantation in the 1890s to care for a disturbed boy who seems to have inexplicable abilities. She begins treating the child, but in doing so ignites a war of science versus religion with the local priest who believes the boy is possessed by the Devil and is the reason for all the village's woes.
In The Fire gets released day-and-date on October 13 in theaters, on digital and on demand.
Conor Allyn writes and directs and also starring in the film includes Eduardo Noriega, Lorenzo McGovern Zaini, Sophie Amber, Luca Calvani, and Yari Gugliucci.
Watch the trailer: