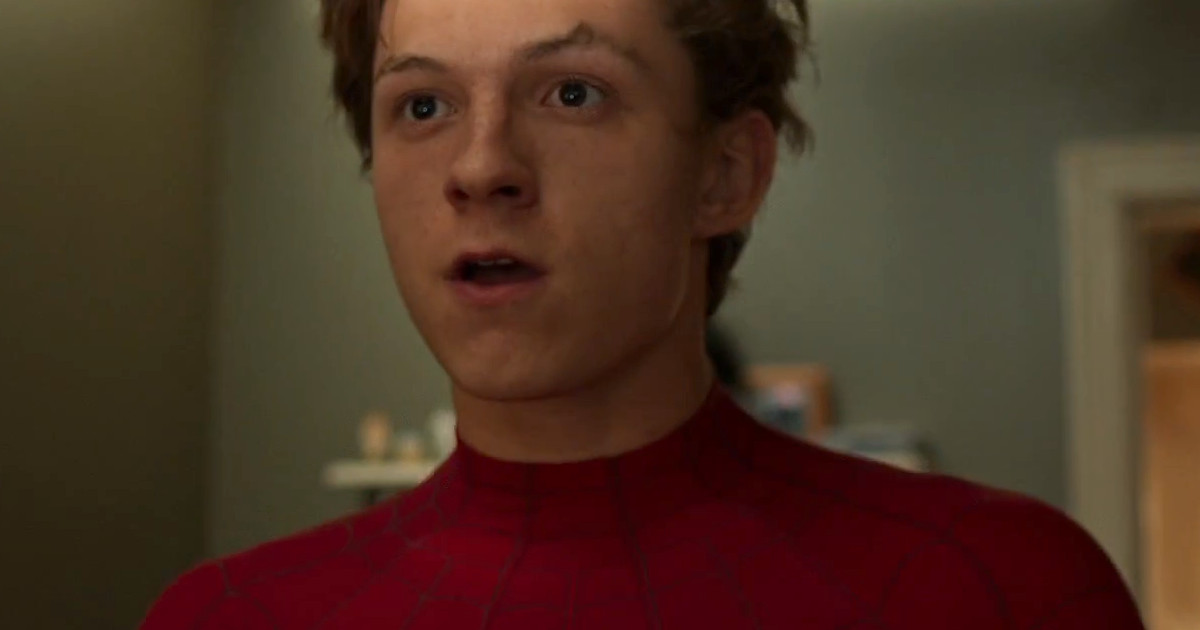 Earlier today a rumor hit the net stating the Spider-Man: Homecoming Junior Novel states Zendaya is playing Michelle Toomes, meaning the daughter to Michael Keaton's Vulture.
I just read the book and can 100% confirm the rumor is false--Michelle's last name is not mentioned in the book at all, and it is not even remotely hinted that Zendaya is Vulture's daughter.
What I can offer from the book is the following 25 Spider-Man: Homecoming spoilers/details.
The book is actually really good, and if the movie is anything like it, the film will be tons of fun. You can buy the book through Amazon and read it on Kindle for like 6 bucks.
Spider-Man: Homecoming spoilers (note: my comments in parentheses):
• Damage Control is the govt. agency in the book (seems to take the place of Agents Of SHIELD, IMO)
• Director Anne-Marie Hoag Of Damage Control is featured
• A character has the name of Brice (Jackson Brice aka Montana?)
• A character is named Mason and is called Tinkerer 
• A character is named Schultz and is called Shocker 
• Spider-Man recorded the Captain America: Civil War Tarmac scene on his phone (similar to how Parker webs his camera to buildings in the comics and takes photos)
• Spider-Man saves the German Chancellor (the book features a scene that follows Captain America: Civil War)
• Peter uses his "Stark internship" as cover to go "Spidering" at night
• Peter and Flash have an intellectual rivalry
• Michelle is the arty kid in the school who doesn't have any friends, is said to be weird
• Peter and Ned are considered/called dorks by Liz and Flash
• Peter makes web fluid in chemistry class
• Peter fails against the "Avengers" robbers 
• Ned and Peter talk about Spider-Man's origin
• Liz has a crush on Spider-Man
• Betty is a character
• Ned is bad at keeping secrets
• Spider-Man fights the "Avengers" robbers for a second time
• Tony Stark put a tracker on the Spider-Man costume
• Peter and Ned turn off the "training wheels protocol" of the suit and remove the tracker
• Pete's suit has his own female AI (possibly FRIDAY - she never says here name in the book)
• Spider-Man's suit has Ehanced Combat Mode which unlocks all kings of features, webbing, etc.
• Tony uses a remote control Iron Man suit in a scene
• Peter battles and fails against Vulture  
• The book only looks to feature a quarter/half or so of the movie, up until the Washington Monument scene
"Spider-Man: Homecoming" has a July 7, 2017 release directed by Jon Watts starring Tom Holland, Zendaya, Michael Keaton, Donald Glover, Jacob Batalon, Laura Harrier, Tony Revolori, Tyne Daly, Bokeem Woodbine, with Marisa Tomei, and Robert Downey Jr. 
Synopsis:
A young Peter Parker/Spider-Man (Tom Holland), who made his sensational debut in Captain America: Civil War, begins to navigate his newfound identity as the web-slinging super hero in Spider-Man: Homecoming.  Thrilled by his experience with the Avengers, Peter returns home, where he lives with his Aunt May (Marisa Tomei), under the watchful eye of his new mentor Tony Stark (Robert Downey, Jr.). Peter tries to fall back into his normal daily routine – distracted by thoughts of proving himself to be more than just your friendly neighborhood Spider-Man – but when the Vulture (Michael Keaton) emerges as a new villain, everything that Peter holds most important will be threatened.
Tags: