Zoe Kravitz talks Catwoman and why Robert Pattinson is the perfect Batman for the upcoming Matt Reeves movie.
The actress appeared on the "The Big Ticket" iHeartRadio podcast offering the following about her role and Pattinson: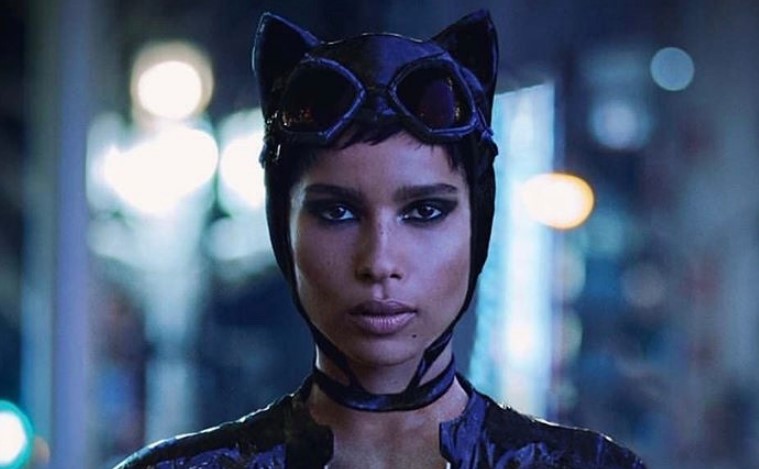 So what was it like seeing yourself for the first time as Catwoman?
It's cool, man. It's cool. I can't say it wasn't cool, but I've been really trying to not think too much about just what that character means to everybody else. Just because it can be distracting in the wrong way, especially when you're trying to become someone else. When the announcement came out that I had gotten this role, my phone rang more than it has ever. More than my birthday, more than my wedding, more than anything. So I felt that immediate pressure. The script is phenomenal. The story's really strong. I feel very clear on who Selena is and what she wants, and I'm trying to stay more focused on that.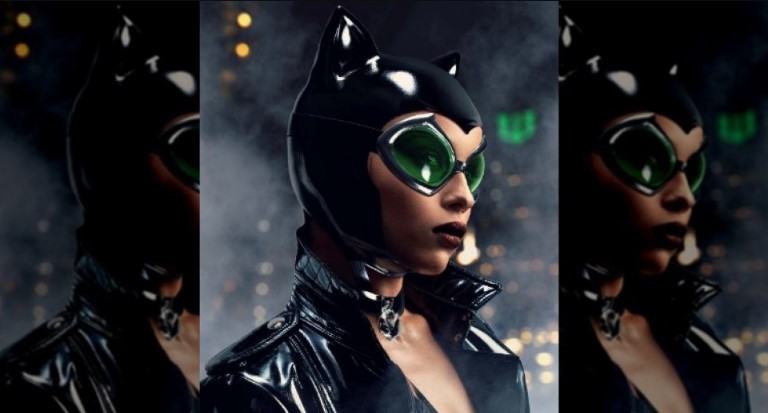 Have you spoken to Michelle Pfeiffer or Halle Berry?
I spoke to Michelle. We sat at the same table at the Golden Globes, and I've met her a bunch over the years because of David E. Kelley. She'd always been so nice. I had just gotten cast so I was really nervous to be around her, and she was so sweet. She just gave me a big hug and said, "You're going to be great." That was really just amazing. Both Halle and Anne [Hathaway] were really sweet on Instagram and Twitter. [They] sent really sweet, encouraging messages when that was announced. So I feel supported by my girls.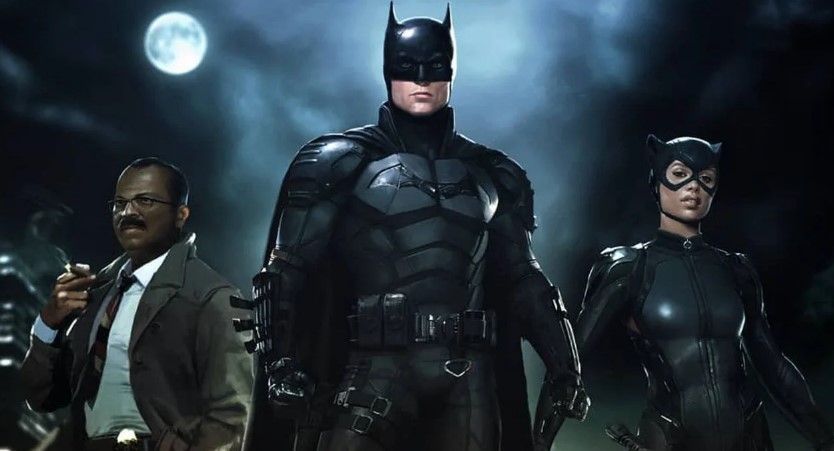 Why is Robert Pattinson perfect to play Batman?
Good question. First of all, he's just a really good actor. He started out as this kind of teen pop sensation, and then I think we all kind of saw through his work that there was a lot more going on. He's a really interesting artist, and that is very much Batman in a way. We have the illusion of Bruce Wayne, and then we have Batman in the shadows that has a lot more complicated things going on. So just in that, I think he's perfect for this role. He can relate in that way, and he looks good in the suit, man. He looks good in the suit. That's a good jaw line. But he's just a great actor and he brings so much to everything he does. I think that it's a really hard role because people are expecting a lot. Also it's restricting in a lot of ways. You're wearing the suit, and you can't see their eyes, and you can only move in a certain way. So you have to get really creative in terms of how can you portray a multidimensional character? He's way up for the challenge and has really interesting ideas already. I think he's perfect, perfect casting.
The Batman has a new release date of Oct 1, 2021, with filming to possibly restart in July.
It's also thought the flick will be a part of the upcoming DC FanDome virtual con that will feature the Snyder Cut, Wonder Woman 1984, Black Adam, Aquaman, and more.
The Batman also stars Paul Dano as Edward Nashton; Jeffrey Wright as the GCPD's James Gordon; John Turturro as Carmine Falcone; Peter Sarsgaard as Gotham D.A. Gil Colson; Jayme Lawson as mayoral candidate Bella Reál; with Andy Serkis as Alfred; and Colin Farrell as Oswald Cobblepot.
(via Variety)