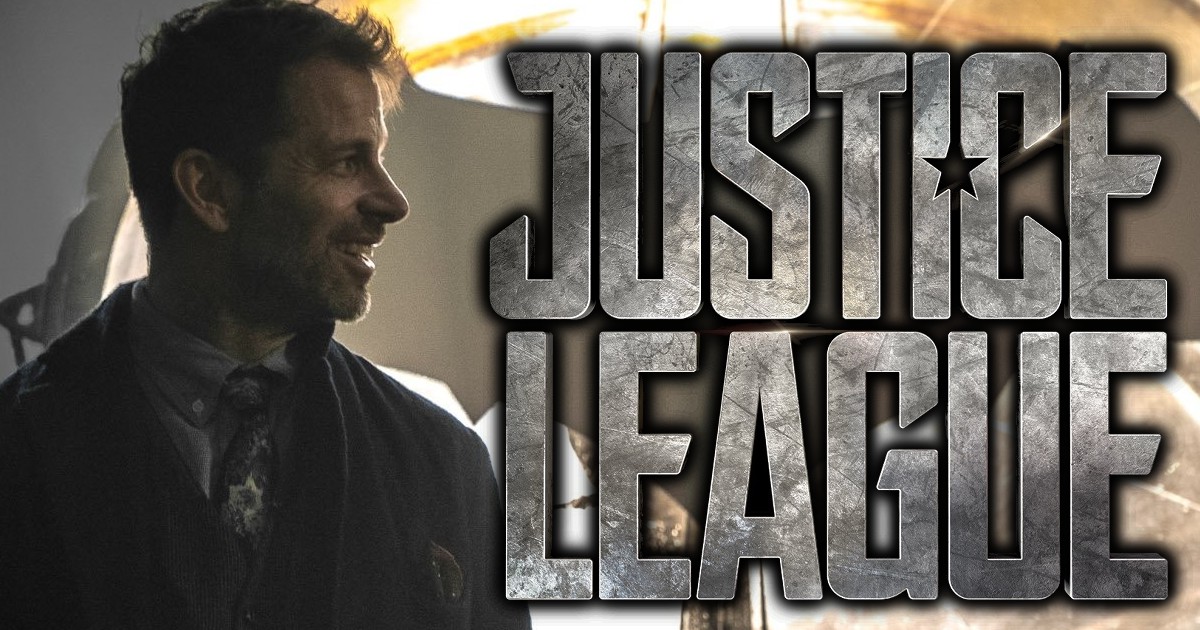 While Zack Snyder won't be at Comic-Con tomorrow for WB's big Hall H Justice League and Aquaman panel and presentation, he sure is excited!
Zack Snyder just tweeted out:
The Justice League and Aquaman Comic-Con panel takes place Saturday from 11:30am – 1:30pm PST. Here's the official description:
11:30am – 1:30pm
"Warner Bros. Pictures Presentation"
Warner Bros. Pictures will light up Hall H with a presentation showcasing some of its eagerly awaited upcoming releases, with exclusive footage and revealing conversations, helmed by master of ceremonies Chris Hardwick. The lineup includes director Steven Spielberg's Ready Player One, based on the hugely popular Ernest Cline novel, with stars Tye Sheridan, Olivia Cooke, Ben Mendelsohn, and T.J. Miller, author/co-screenwriter Cline, co-screenwriter Zak Penn, and Spielberg on the panel; the long-awaited Blade Runner 2049, Alcon Entertainment's sequel to the cult classic, which takes us 30 more years into the future, with stars Ryan Gosling and Harrison Ford as well as Ana de Armas, Sylvia Hoeks, Robin Wright, Lennie James and Mackenzie Davis, writers Hampton Fancher and Michael Green, and the film's director, Denis Villeneuve; and the greatest superheroes of the DC universe, united for the first time on the big screen, with stars Ben Affleck, Gal Gadot, Jason Momoa, Ezra Miller and Ray Fisher talking all things Justice League, as well as an early look at director James Wan's Aquaman. (Hall H)
"Justice League" has a November 17, 2017 release directed by Zack Snyder starring Ben Affleck as Batman, Henry Cavill as Superman, Gal Gadot as Wonder Woman, Jason Momoa as Aquaman, Ezra Miller as The Flash, Ray Fisher as Cyborg, J.K. Simmons as Commissioner Gordon and Willem Dafoe an Atlantean, Nuidis Vulko.
Synopsis:
Fueled by his restored faith in humanity and inspired by Superman's selfless act, Bruce Wayne enlists the help of his newfound ally, Diana Prince, to face an even greater enemy. Together, Batman and Wonder Woman work quickly to find and recruit a team of metahumans to stand against this newly awakened threat. But despite the formation of this unprecedented league of heroes—Batman, Wonder Woman, Aquaman, Cyborg and The Flash—it may already be too late to save the planet from an assault of catastrophic proportions.