Zack Snyder confirms that he is now filming the Snyder Cut of the Justice League movie with a cool new image released on social media.
The pic features a look at the Snyder Cut clapperboard used for filming on the movie.
According to the Hollywood trades, back filming for the Snyder Cut includes Ben Affleck as Batman, Amber Heard as Mera, and Ray Fisher as Cyborg, with recent reports offering Jared Leto is back as Joker and Joe Manganiello is also back as Deathstroke.
Henry Cavill did state he isn't going to film new Superman scenes, but that remains to be seen.
A big rumor also offers that Zack wants Ryan Reynolds back as Green Lantern, and that Reynolds wants to return in a big way as well.
Zack Snyder now filming Snyder Cut: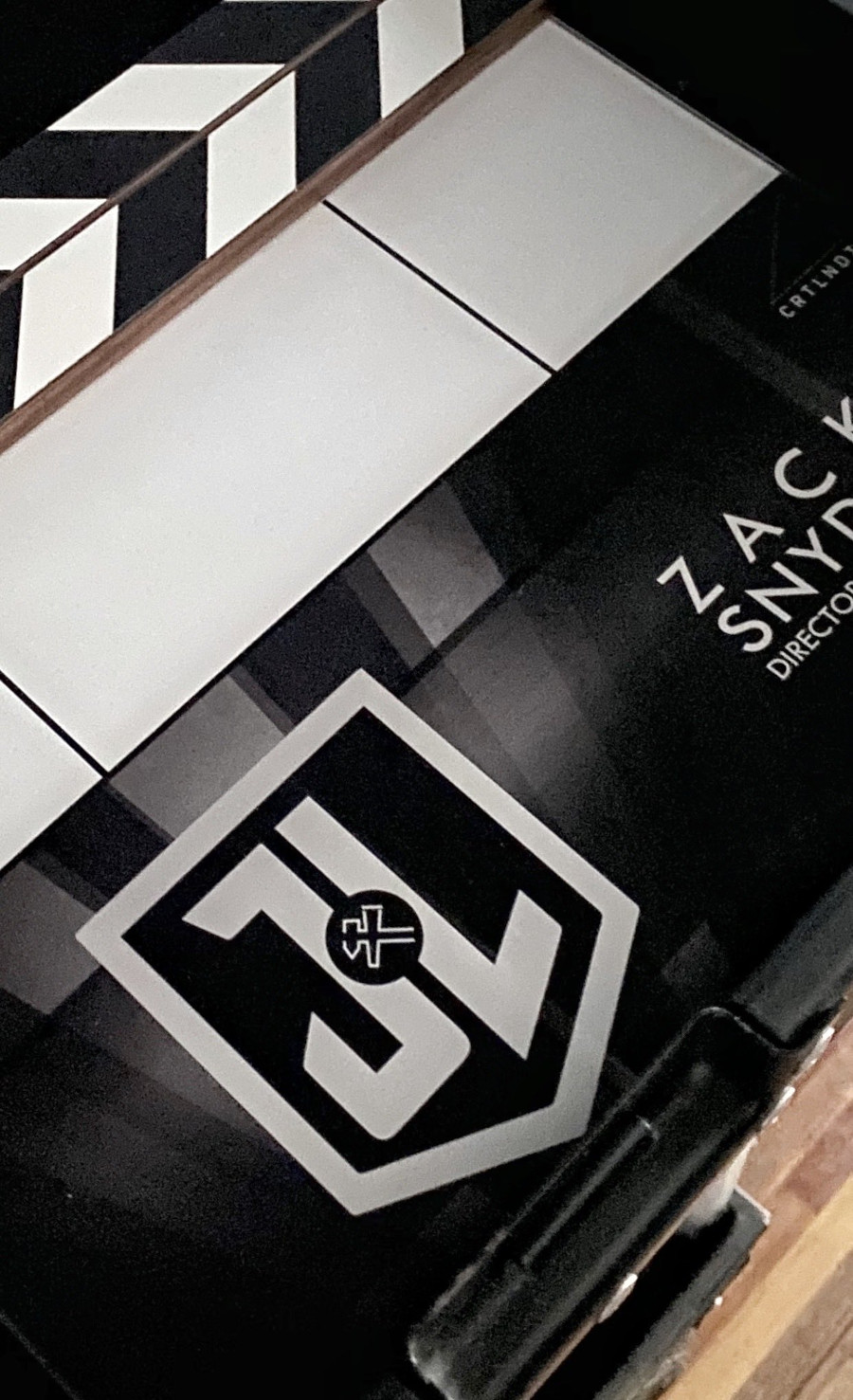 Snyder Cut HBO Max teaser:
Snyder Cut coming to HBO Max in 2021
The Snyder Cut will be released on the HBO Max streaming service in a four-part hour-long series in 2021. Not only can fans expect new footage, but an entirely different movie and music score than the theatrical release of Justice League.
Speculation offers that if the Snyder Cut is a big success on HBO Max that some sort of "Snyder Verse" will get the greenlit possibly including additional Zack Snyder Justice League movies, a spinoff Batman Ben Affleck project also involving Joe Manganiello as Deathstroke, and more. The Snyder Verse will stay on HBO Max while movies such as The Batman and The Suicide Squad get released on the big screen.
Here is the official info from the Snyder Cut HBO Max announcement:
In Justice League, fueled by his restored faith in humanity and inspired by Superman's selfless act, Bruce Wayne enlists the help of his newfound ally, Diana Prince, to face an even greater enemy. Together, Batman and Wonder Woman work quickly to find and recruit a team of metahumans to stand against this newly awakened threat. But despite the formation of this unprecedented league of heroes—Batman, Wonder Woman, Aquaman, Cyborg and The Flash—it may already be too late to save the planet from an assault of catastrophic proportions.
The Justice League screenplay is by Chris Terrio, story by Chris Terrio & Zack Snyder, based on characters from DC, Superman created by Jerry Siegel and Joe Shuster. The film's producers are Charles Roven, Deborah Snyder, with executive producers Christopher Nolan, Emma Thomas, Jim Rowe, Ben Affleck, Wesley Coller, Curtis Kanemoto, and Chris Terrio.