Following a five-season run, SYFY and Netflix have not renewed the zombie series Z Nation for a Season 6 and the show is canceled.
CEO of The Asylum and producer David Michael Latt, along with the cast, took to Twitter to fill fans in on the unfortunate news about the show's cancellation.
"We wanted to tell you face to face… that we were not renewed for Season 6," Latt said in a Periscope video posted on late Friday night. "We're stopping at Season 5. We're very sad, but we're also really grateful with the opportunities that we had on the show."
Latt continued with mention that the end is just a start.
"This is not the end of anything," Latt said. "This is just the beginning of a lot of things."
Latt continued, "We just want to let you know we had a great time at SYFY. They have a wonderful program coming up, too, next year that we hope you watch that as well. We have nothing but love for them and our friends over at Netflix who also co-sponsored the show."
Producer David Garber also thanked the fans for tuning in and supporting the show and confirmed the new Z Nation prequel Netflix series, Black Summer, that was announced back in July.
"The sad news is that Z Nation is over, but the good news is we have a show starting in the Spring, which is kind of an origin story. It's called Black Summer. It will be on Netflix exclusively. So we hope you tune in for that," Garber said.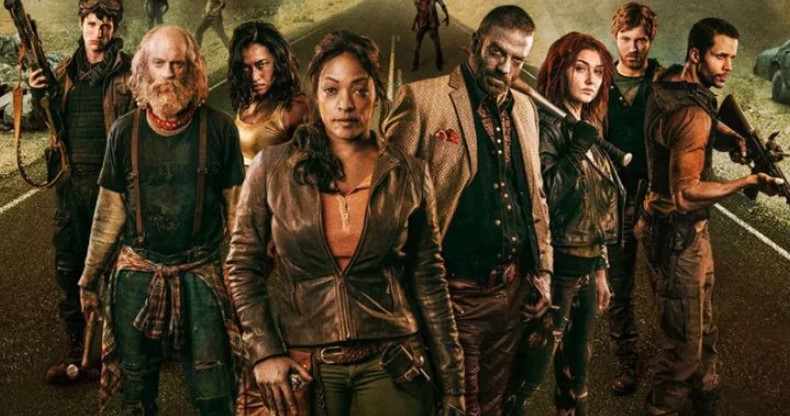 Details known for Black Summer include that it will be eight episodes set about four months after the apocalypse starring Jaime King as a mother who is searching for and trying to save her daughter. The prequel has been described as "dark, crazy, edgy, super scary and intense."
Z Nation kicked off back in 2014 created by Karl Schaefer and Craig Engler and produced by The Asylum.
Watch the video for more: