With Young Justice Season 3 set to premiere on the DC Universe streaming network, it's learned the series will be darker than the previous two seasons, which aired on Cartoon Network.
Young Justice creator Greg Weisman spoke with Nerdist revealing the news:
Because we're on a streaming service and we're not on Cartoon Network, we don't have Cartoon Network's standards and practices. Departments can't tell us what we can and can't do. That has freed us up, and this season is more mature. It's a little darker. Definitely delves deep into our characters and it also allows us to delve deeper into the DC universe.
News of Young Justice Season 3 going darker follows the recent Titans trailer, which showed the characters and series to be darker that a lot of fans haven't been happy about as well. Some arguments are being made that the DC Universe streaming network series are mirroring the dark tones of Zack Snyder's DCEU films, Man of Steel and Batman vs. Superman, too much.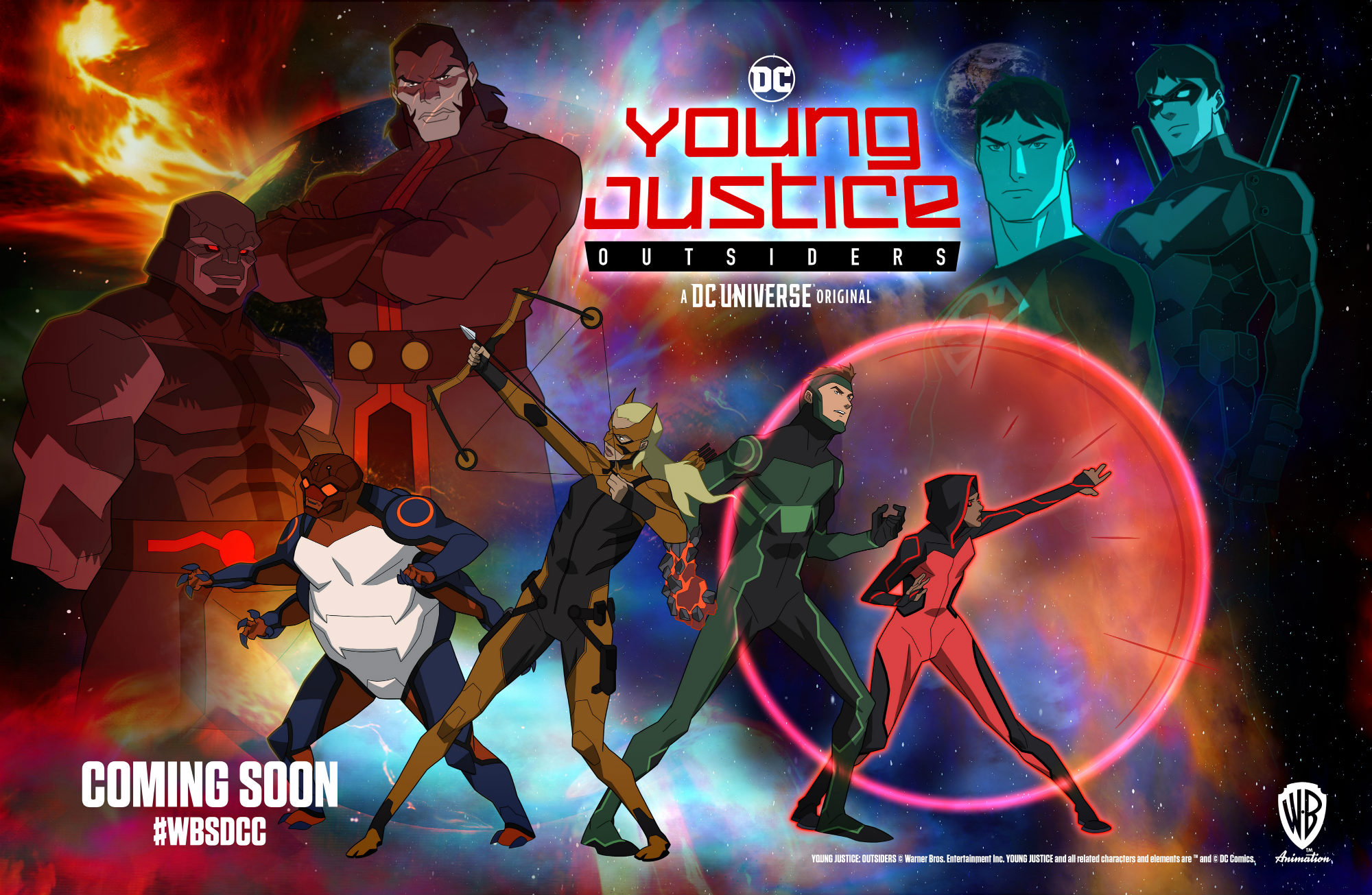 The backlash surrounding the Titans trailer actually caused Geoff Johns to address the situation.
"That's actually part of the story of Titans," Johns responded with a smile at Comic-Con. "When we meet Dick Grayson in Titans, it's very much canon what Marv [Wolfman] and George [Perez] did [in the comics]. This is obviously after he has split from Batman [laughs], if that wasn't clear enough from that. Why he did and what happened, that's the story to be told in the series. Dick Grayson is really trying to find a new place in the world, a new spot, a new life, just like all the other Titans are. They are all lost right now, and they find one another to form this surrogate family. Again, kind of inspired by Marv and George's book. And that book, for its time, was very controversial. You know, it pushed the envelope really, really hard, and we wanted to do a show that did the same thing. I will say, the trailer, some people think, 'Oh, it's all this. Or it's all that,' but the show is a bunch of different tones,"Johns said. "But that is part of the show, that is definitely part of the show [smiles]."
Comic-Con also saw the Young Justice Season 3 trailer released, poster and images released. Check it out: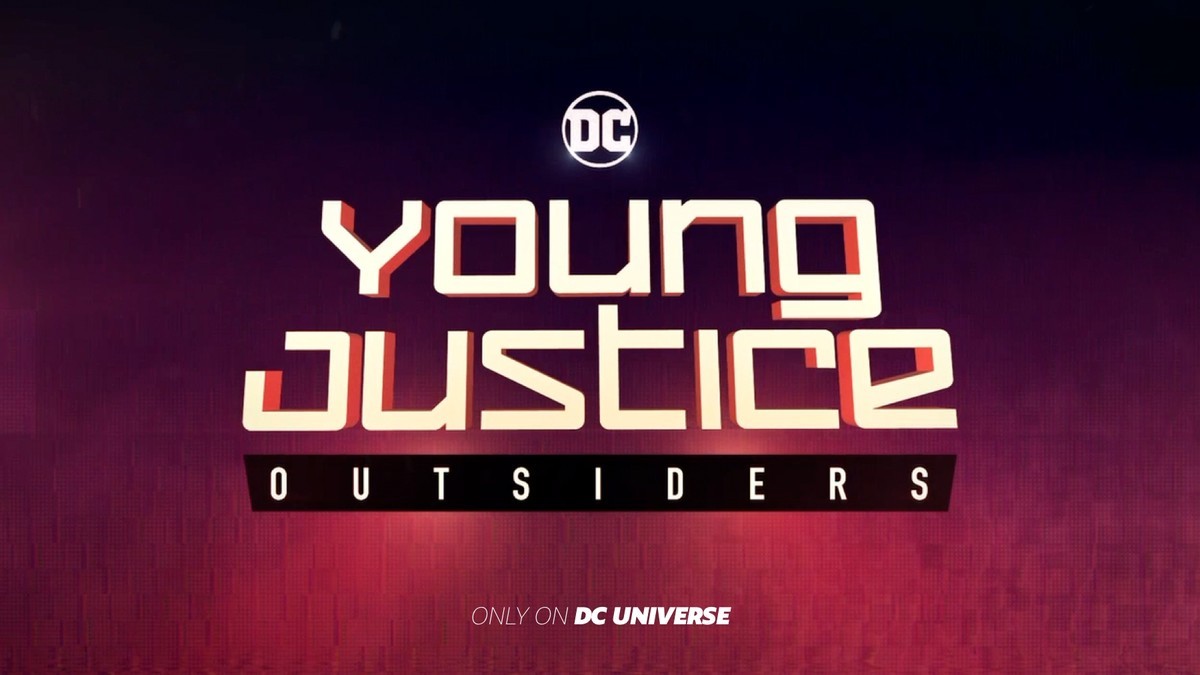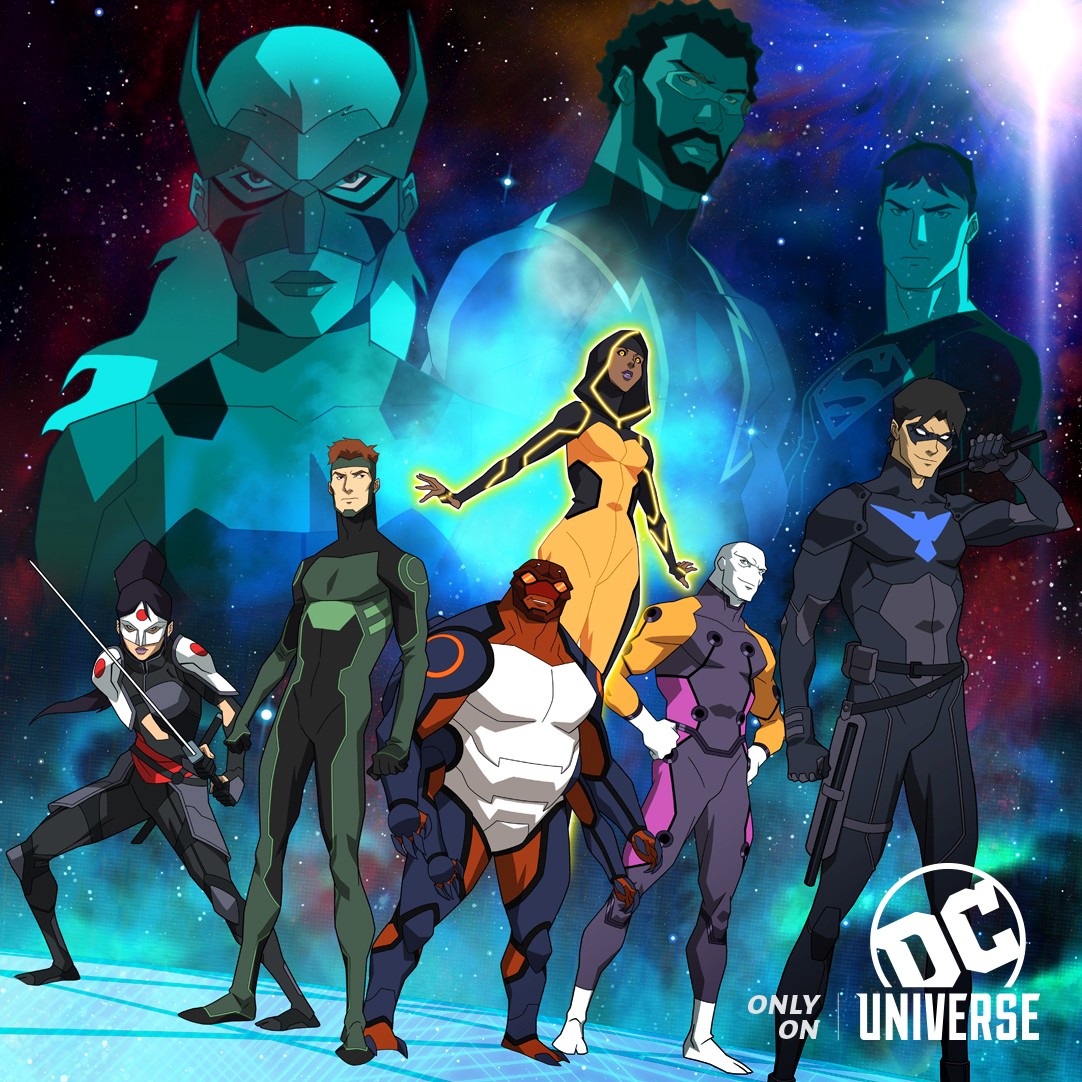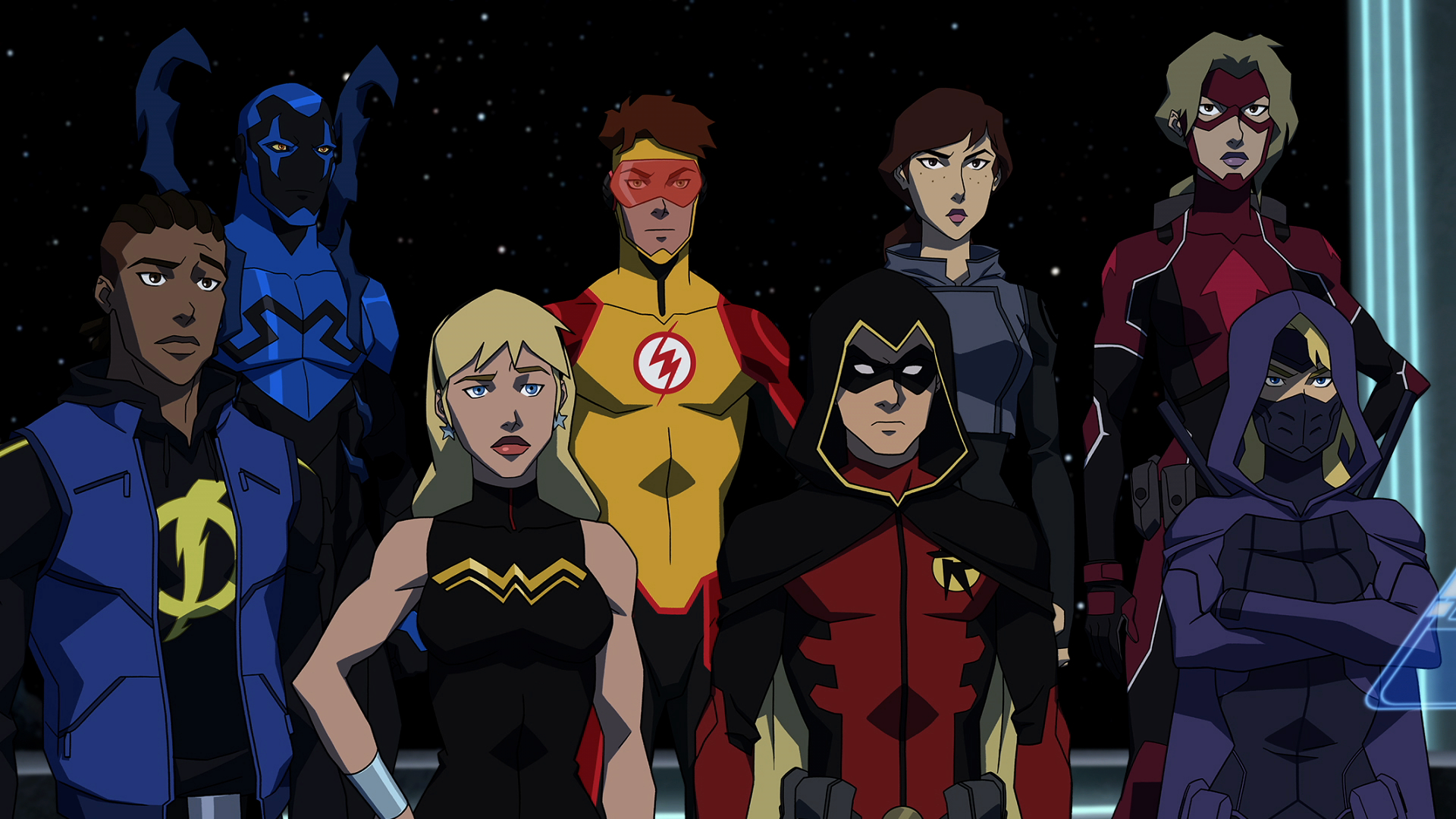 Young Justice: Outsiders features the return of the fan favorite animated series with a huge cast of DC's most iconic young superheroes – plus brand-new characters, many of whom are just discovering their unique meta-powers and special abilities. Set against the backdrop of a rich, deep world that touches all corners of the DC Universe, the season focuses on meta–trafficking, and an intergalactic arms race for control of these super–powered youths.
In Young Justice: Outsiders the teenage Super Heroes of the DC Universe come of age in an animated world of super-powers, Super-Villains and super secrets. In the highly anticipated new season, the team faces its greatest challenge yet as it takes on meta-human trafficking and the terrifying threat it creates for a society caught in the crossfire of a genetic arms race spanning the globe and the galaxy. Equally praised by critics and viewers for its impressive visuals and rich storytelling, Young Justice reached more than 25 million unique viewers in each of its two seasons on Cartoon Network. This passionate fan support set the stage for the new third season.