Joining Keanu Reeves and Carrie-Anne Moss, Aquaman star Yahya Abdul-Mateen II is up for a lead role in The Matrix 4.
It's not known which role Yahya Abdul-Mateen II is up for, but previous rumors offered Michael B. Jordan was up to play a young Morpheus, so the possibility is there. If we stick with the villain casting, maybe Yahya Abdul-Mateen II is up to play some sort of new version of Mr. Smith?
Yahya Abdul-Mateen II confirmed the casting on Instagram posting, "Seez'n."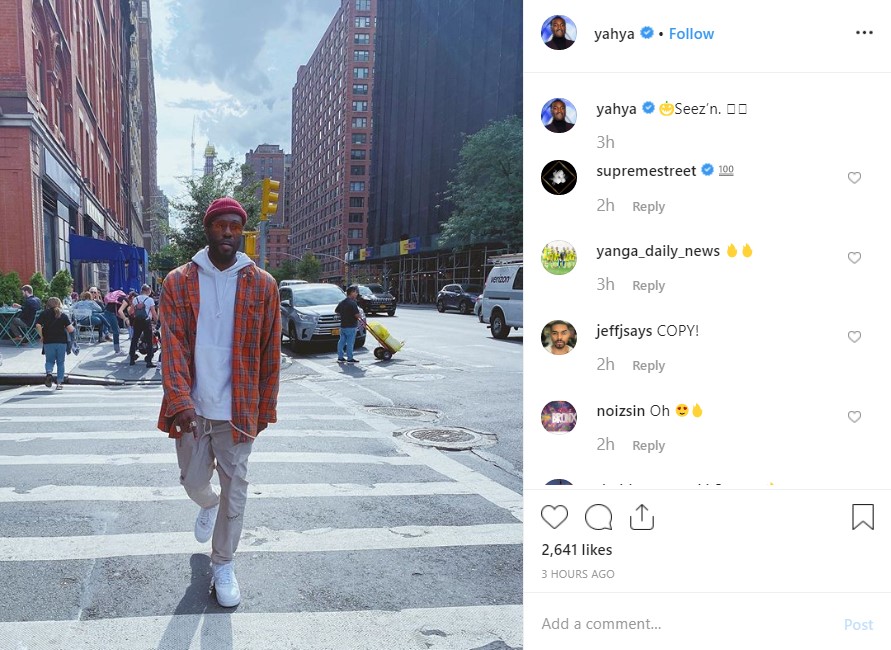 The Matrix 4 continues moving forward
Keanu Reeves recently reacted to having read the script.
"I have," Reeves answered when asked about having read the script for The Matrix 4, and he said that he is "absolutely" happy with how Neo is handled in the movie.
"It's very ambitious. As it should be!" Reeves added enthusiastically.
His sister also offered that she is "geeked about this" and says, "It will be exciting."
Warner Bros. describes The Matrix 4 as an "all-new film, returning audiences to the reality-bending universe" and confirms Keanu Reeves will be back playing Neo with Moss as Trinity.
Lana Wachowski is also returning to direct, write and produce.
"Many of the ideas Lilly and I explored 20 years ago about our reality are even more relevant now," said Wachowski in a previous statement. "I'm very happy to have these characters back in my life and grateful for another chance to work with my brilliant friends."
Yahya Abdul-Mateen II played the Aquaman villain, Black Manta, and is expected back for the sequel.
The Matrix 4 has no release date as of yet.