Last month saw Warner Bros. officially announce The Matrix 4 which will see both Keanu Reeves and Carrie-Anne Moss returning along with Lana Wachowski writing, directing and producing.
Tuesday saw Keanu Reeves appear with his sister, producer Karina Miller, at a screening of Miller's latest movie, Semper Fi, in Los Angeles where ET Online asked the actor about The Matrix 4. Obviously, Reeves couldn't say much, but he did offer his reaction to reading the script.
"I have," Reeves answered when asked about having read the script, and he said that he is "absolutely" happy with how Neo is handled in the script.
"It's very ambitious. As it should be!" Reeves responded enthusiastically.
His sister also offered that she is "geeked about this" and says, "It will be exciting."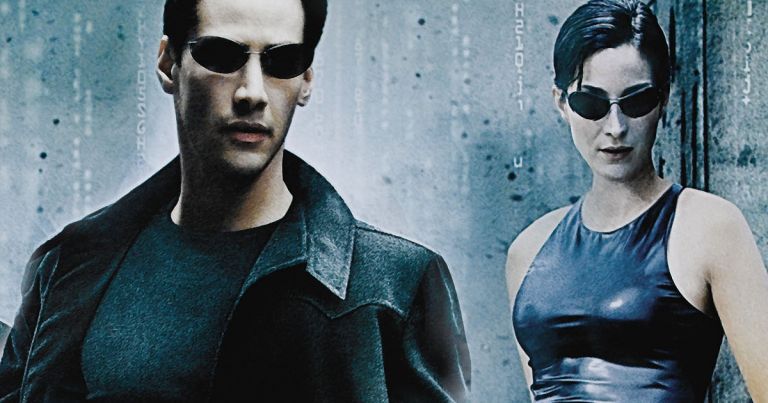 Keanu Reeves back as Neo for The Matrix 4
In the official announcement, Warner Bros. describes The Matrix 4 as an "all-new film, returning audiences to the reality-bending universe" and confirms Reeves will be back playing Neo with Moss as Trinity.
Rumors even offer the flick might be some sort of prequel with Michael B. Jordan playing a young Morpheus.
Other wild rumors even go so far as stating a reason Warner Bros. decided to do The Matrix 4 is to keep Keanu Reeves away from Marvel, who has been rumored for the new Wolverine, Silver Surfer, Adam Warlock, and Moon Knight.
The three previous films - The Matrix (1999), The Matrix Reloaded (2003) and The Matrix Revolutions (2003) - have earned more than $1.6 billion at the global box office and were all top-10 domestic hits in their respective years of release. The Matrix Revolutions was also the first film ever to release simultaneously in every major country at the same hour around the world.
The Matrix 4 has no release date as of yet, with Warner Bros. Pictures and Village Roadshow Pictures producing and globally distributing the film.