Lat night saw the release of the first X-Men: Dark Phoenix trailer, which showed off the movie's first footage, so let's take a look at what we found.
I've seem a lot of comments from people (myself included) in that Fox already released a movie with the Phoenix, but I guess they are presenting the movie as a new interpretation of the "Dark Phoenix Saga" previously adapted for X-Men: The Last Stand.
I've also seen it said that Simon Kinberg is doing the Phoenix Saga more as he originally intended, and not what was put out by The Last Stand, so bear that in mind before you right the movie off.
I did feel the leaked international trailer was a bit better, so you can check that out as well.
Now on to the X-Men: Dark Phoenix trailer explanation:
The trailer starts off with a young Jean Grey in the 1970s, as the movie takes place in 1992, with apparently Jean arriving at Xavier's School For Gifted Youngsters following the accident shown later in the trailer.
Then The Doors "The End" starts to play (the leaked trailer is actually by the band and not a cover), which may actually signify this is the end of the X-Men at Fox Studios. Interestingly enough, Fox also dropped "X-Men" from the title and are now referring to it as simply "Dark Phoenix."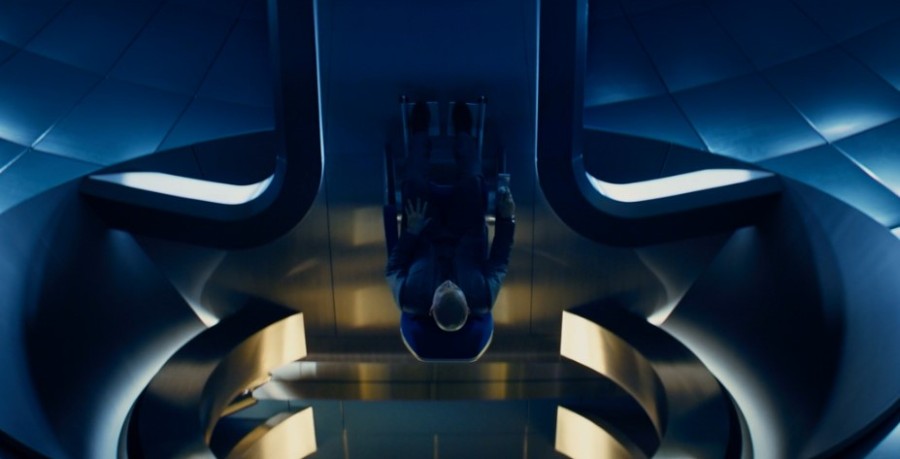 We then go to Jean Grey getting worked on where it's realized that apparently Charles Xavier put psychic barriers into the mind of the young Jean Grey using Cerebro. We can guess that following her accident in space (notice two accidents? One when she is young and one when she is older), it breaks down Charles' psychic barriers (and unleashes the Dark Phoenix).
We then see the accident that kills Jean's parents, which looks to be caused by Jean's powers. I always thought the mutant gene kicks in during the teenage years, but I guess that is not the case here?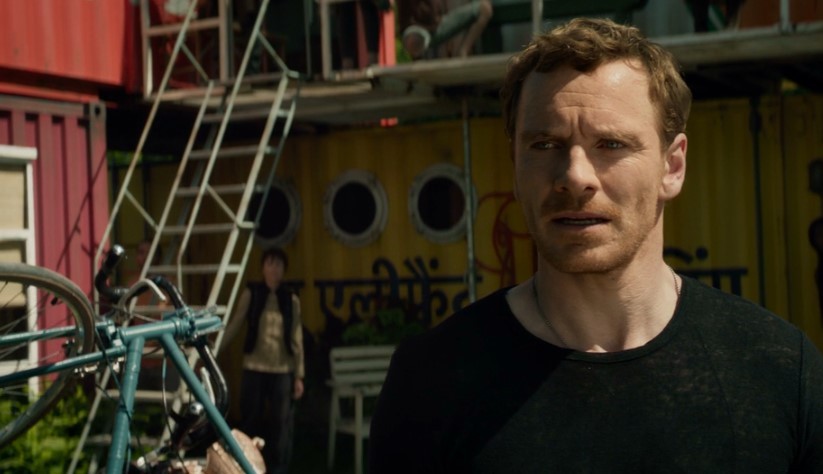 The older Jean Grey then heads to Genosha looking for answers where she find Magneto. The island is described by Simon Kinberg as a "mutant homeland," which in the comics is a mutant safe haven created by Magneto.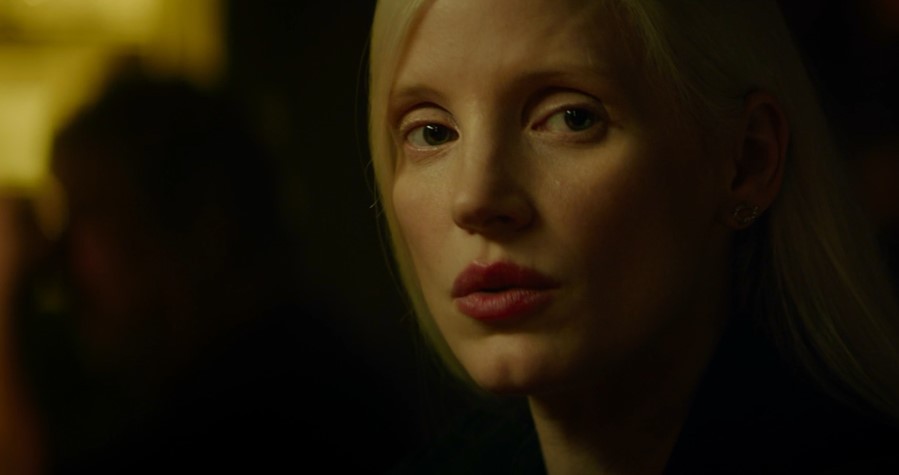 The villain played by Jessica Chastain is introduced. Simon Kinberg recently confirmed she is an alien, but wouldn't say more. It's thought she is playing the Skrull Queen, a reptilian race who can shapeshift (yes, same race in Captain Marvel trailer). It's also thought the Skrulls take notice of the X-Men, Earth and Jean Grey following the accident in space that gives her the Dark Phoenix.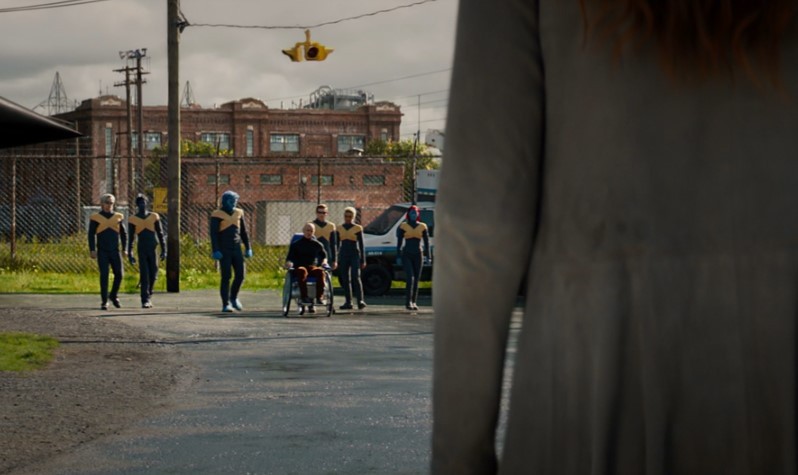 Some of the X-Men are then shown in new costumes which is a nod to the Grant Morrison and Chuck Austen comics. Jean appears to be back at her childhood home, which is similar to The Last Stand, where her powers are unleashed.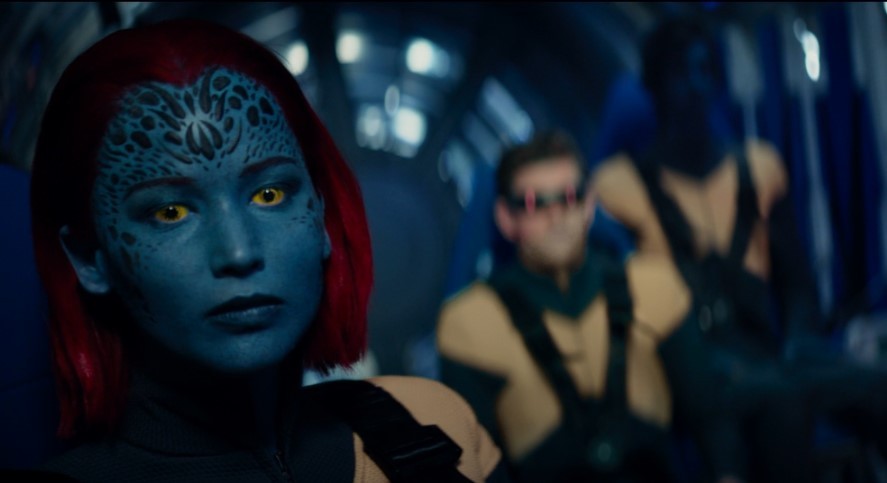 A scene from what looks to be from the start of the movie is shown with the X-Men going into space to save astronauts, which apparently is when the accident takes place that gives Jean cosmic powers (or further cosmic powers?).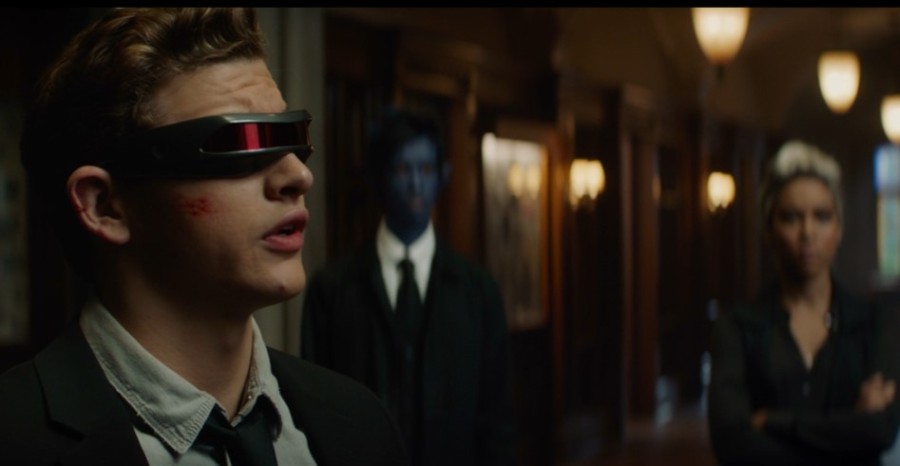 It's then suggested that Jean lost control and may have killed one of the X-Men, with a funeral scene shown and more.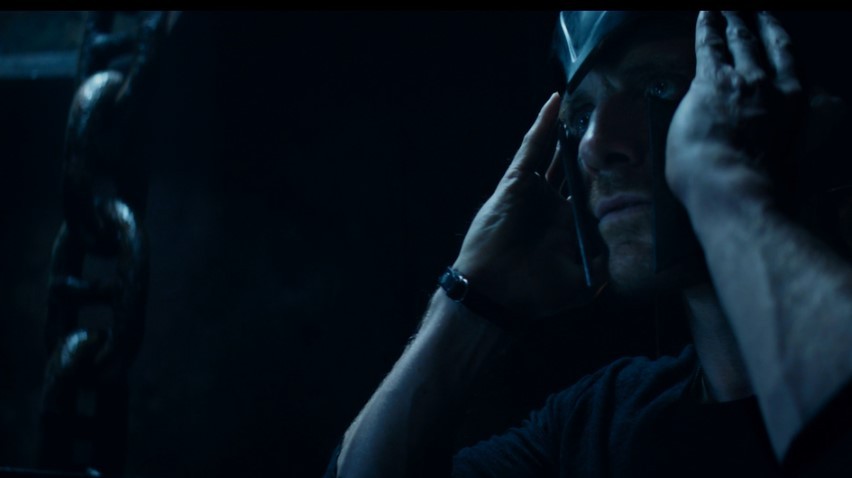 Magneto then dons his mask, which maybe he uses to shield is telepathy from Jean and / or Charles? So does that mean like in The Last Stand, Magneto will be manipulating Jean??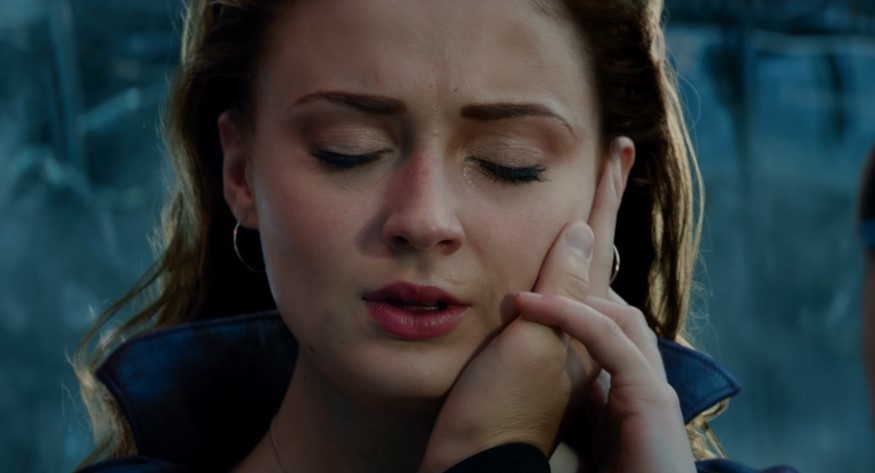 The trailer ends with Charles offering there is hope (Jean and Scott's love for each other?), but Magneto says he sees evil.
While this trailer also ends with Jean seemingly about to power up as the Dark Phoenix, the leaked trailer showed her in full power mode. It should probably also be mentioned that Dark Phoenix will apparently be the first X-Men movie without Wolverine.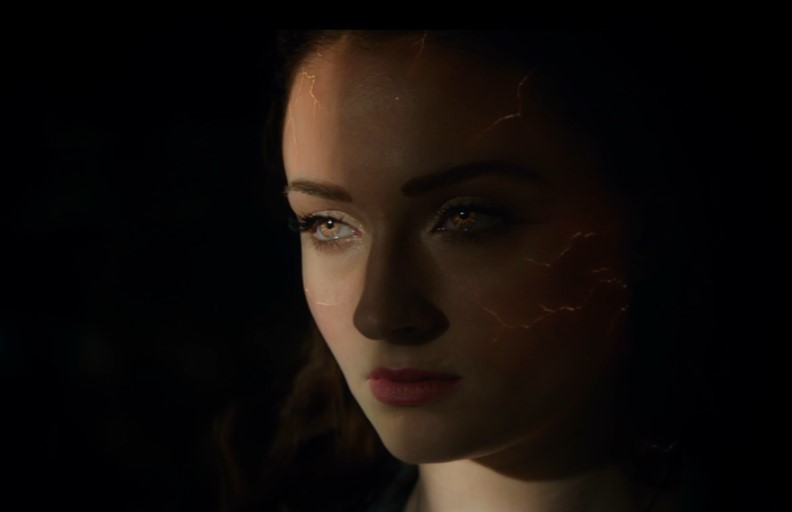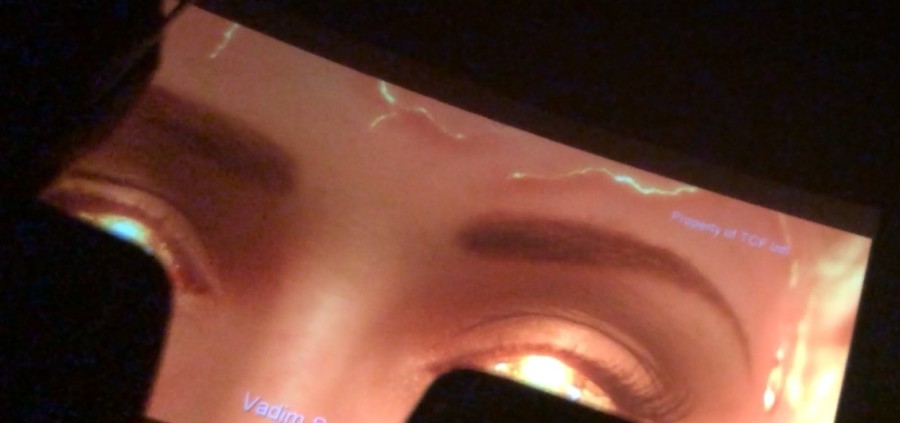 X-Men: Dark Phoenix
X-Men: Dark Phoenix has a February 14, 2019 release directed by Simon Kinberg starring James McAvoy, Michael Fassbender, Jennifer Lawrence, Sophie Turner, Nicholas Hoult, Tye Sheridan, Alexandra Shipp, Kodi Smit-McPhee, Evan Peters, and Jessica Chastain.
In DARK PHOENIX, the X-MEN face their most formidable and powerful foe: one of their own, Jean Grey. During a rescue mission in space, Jean is nearly killed when she is hit by a mysterious cosmic force. Once she returns home, this force not only makes her infinitely more powerful, but far more unstable. Wrestling with this entity inside her, Jean unleashes her powers in ways she can neither comprehend nor contain. With Jean spiraling out of control, and hurting the ones she loves most, she begins to unravel the very fabric that holds the X-Men together. Now, with this family falling apart, they must find a way to unite — not only to save Jean's soul, but to save our very planet from aliens who wish to weaponize this force and rule the galaxy.