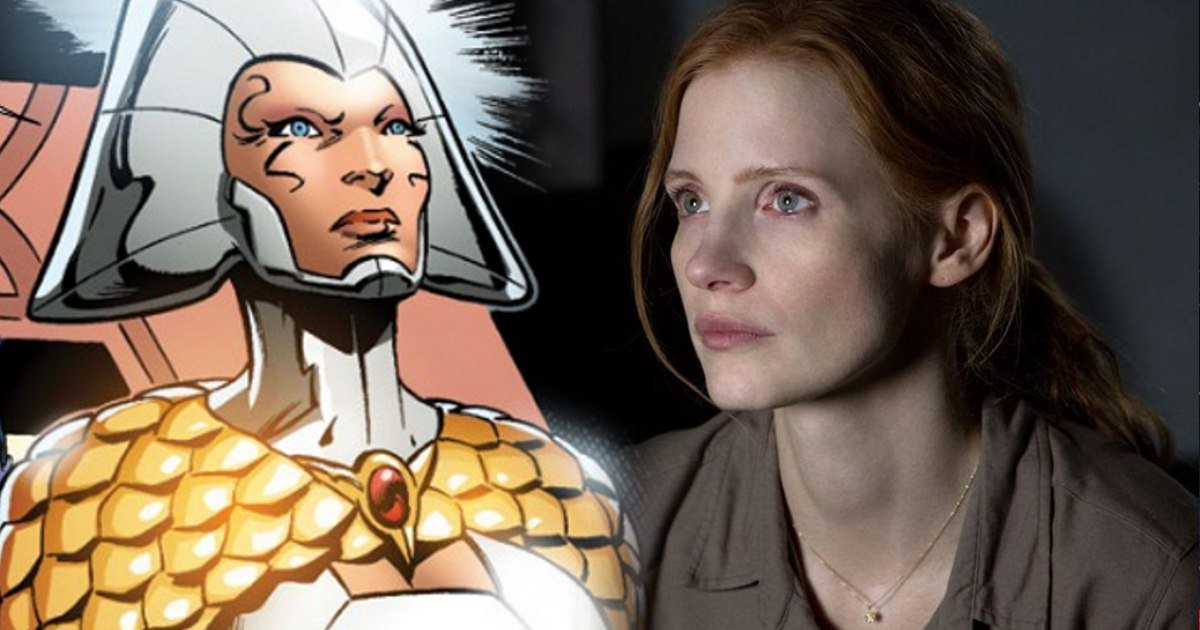 The next big X-Men movie will start filming soon with X-Men: Dark Phoenix.
THR reports that in talks to play the villain of the movie is Jessica Chastain, and also that Jennifer Lawrence, Michael Fassbender, James McAvoy and Nicholas Hoult have signed on board following their previous 3-picture deal having expired. Sophie Turner is also confirmed to reprise her Jean Grey role from X-Men: Apocalypse as is Alexandra Shipp (Storm), Tye Sheridan (Cyclops) and Kodi Smit-McPhee (Nightcrawler).
It's said Jessica Chastain is up to play Lilandra, who in the comics is empress of the alien race known as the Shi'ar and has been a love interest to Professor X. It's further said the Impertial Guard haven't been ruled out.
Plot details for the X-Men: Dark Phoenix movie are said to be "crudely adapted" from the 2006 X-Men: The Last Stand movie, but to be more in line with the Chris Claremont and John Byrne X-Men comic books. Lilanda will lead the quest to imprison and execute the Dark Phoenix, which sends her into conflict with the X-Men.
Simon Kinberg is writing the X-Men: Dark Phoenix script and will direct.
James McAvoy took to Instagram to tease Jessica Chastain, but notes he isn't confirming her for the film: