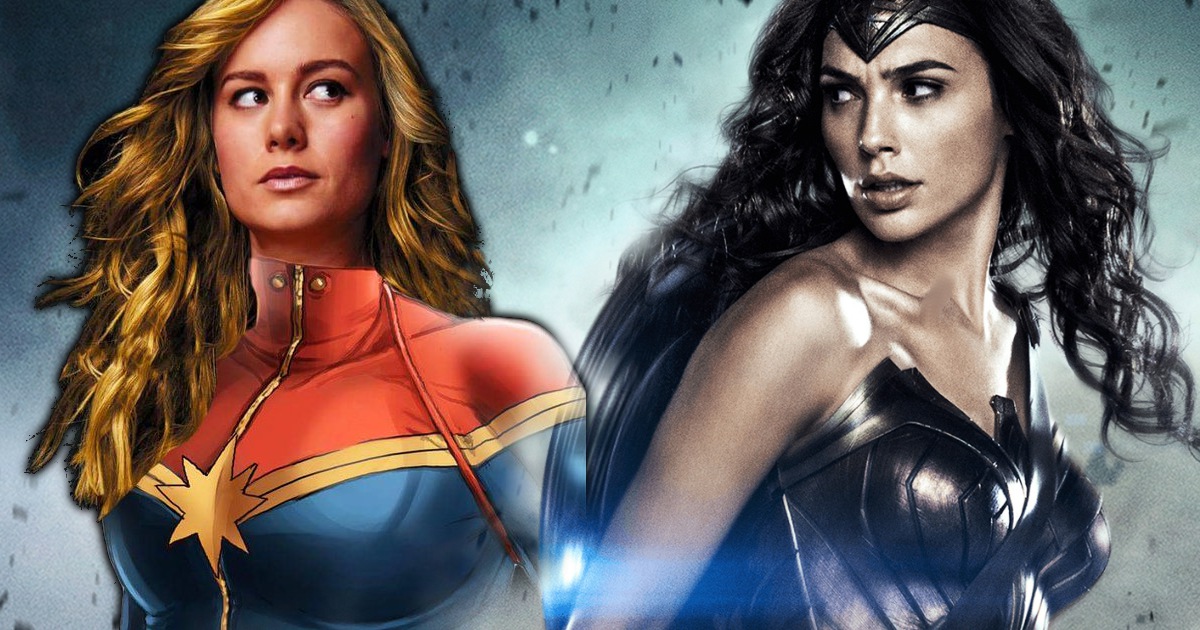 While Man of Steel, Batman vs. Superman and Suicide Squad may have been disappointments (depending on who you ask), there are high hopes WB will get the Wonder Woman and Justice League movies right.
While I generally was a fan of all the three aforementioned movies, they did have their problems; however, now it's learned Wonder Woman may be the movie to put the DCEU on top.
Wonder Woman set reports have hit the net where it's actually stated a scene in the film is "better than what you've seen in most Marvel movies."
Big words!
Collider is stating the Wonder Woman bullets-flying action scene from the trailer is a lot better than anything Marvel has offered in their movies. It's the scene where "Wonder Woman climbs out into no man's land and starts deflecting bullets and mortar fire." Collider actually states while they didn't get to see the finished full special effects, but that "it played beautifully."
Here is a description of the Wonder Woman scene (obvious spoiler warning):
The scene begins with Wonder Woman, Trevor, and their crew going through the trenches, trying to figure out how to get around the fighting. Wonder Woman is confused about why they're trying to avoid battle, and learns from a scared civilian woman than other civilians have been forced into slavery by the German troops. While Trevor tries to make the case that they need to stay on mission, that's not good enough for Wonder Woman. She climbs out of the trench and starts charging at the enemy line. The German troops fire on her, but she deflects bullets with her bracelets and then deflects mortars with her shield. Trevor realizes that Wonder Woman is drawing the enemy fire, so he and his fellow soldiers climb out of the trench and follow Wonder Woman into battle.

The scene ends with Wonder Woman, Trevor, and the troops breaching the German line and taking down a bunch of German soldiers.
It's further noted the Wonder Woman scene was watched by a bunch of hard-to-please hard core super nerds, but after watching the scene, they were "absolutely giddy."
Obviously it remains to be seen if the whole Wonder Woman movie will live up to these expectations, but we're crossing our fingers and this sounds very promising.
Wonder Woman has a June 2, 2017 release directed by Patty Jenkins starring Gal Gadot, Chris Pine, Robin Wright, Connie Nielsen, David Thewlis, Danny Huston, Elena Anaya, Ewen Bremner, and Saïd Taghmaoui .
Before she was Wonder Woman, she was Diana, princess of the Amazons, trained to be an unconquerable warrior. Raised on a sheltered island paradise, when an American pilot crashes on their shores and tells of a massive conflict raging in the outside world, Diana leaves her home, convinced she can stop the threat. Fighting alongside man in a war to end all wars, Diana will discover her full powers…and her true destiny.