While promoting her new TV mini-series, I Am The Night, director Patty Jenkins reassures fans about the return of Chris Pine in Wonder Woman 1984.
"It's interesting. I thought of what this next movie should be in the middle of making the first movie," Jenkins filled in AM to DM about Chris Pine returning as Steve Trevor. "So it wasn't the solution to 'oh, god, that was worked out, let's try to jam you in there.' It's all incredibly important to the story. It makes perfect sense. That's all I can tell you. I can't tell you anymore."
Patty Jenkins also says that Wonder Woman 1984 won't be some cheesy goofy '80s flick.
"You know what was cool. We were treating the era differently than I've seen so far, which I feel like there has been a lot of interesting versions of doing the era," she said. "In our version, as a child of the '80s myself, yes there was 'funny outfits haha I can't believe I wore,' for sure. But there is also incredible music, incredible art, and so I really felt like the 1980s is kind of mankind at their most extreme and at their best. It was when we could do anything we wanted, and we had no idea at the price yet," Jenkins explained. "So we have really committed to that version of the '80s — where it's not needle drops, and it's not a bunch of jokes. It's actually the most kind of aspirational and elegant version of the '80s in many places. And then you kind of throw it away. You get used to it. I enjoyed rolling around in remembering what it was like when we had no idea that this was all going to stop."
Wonder Woman 1984 has a June 5, 2020 release and also stars Gal Gadot as the titular character, Kristen Wiig as the supervillain Cheetah, with Pedro Pascal in a mystery role.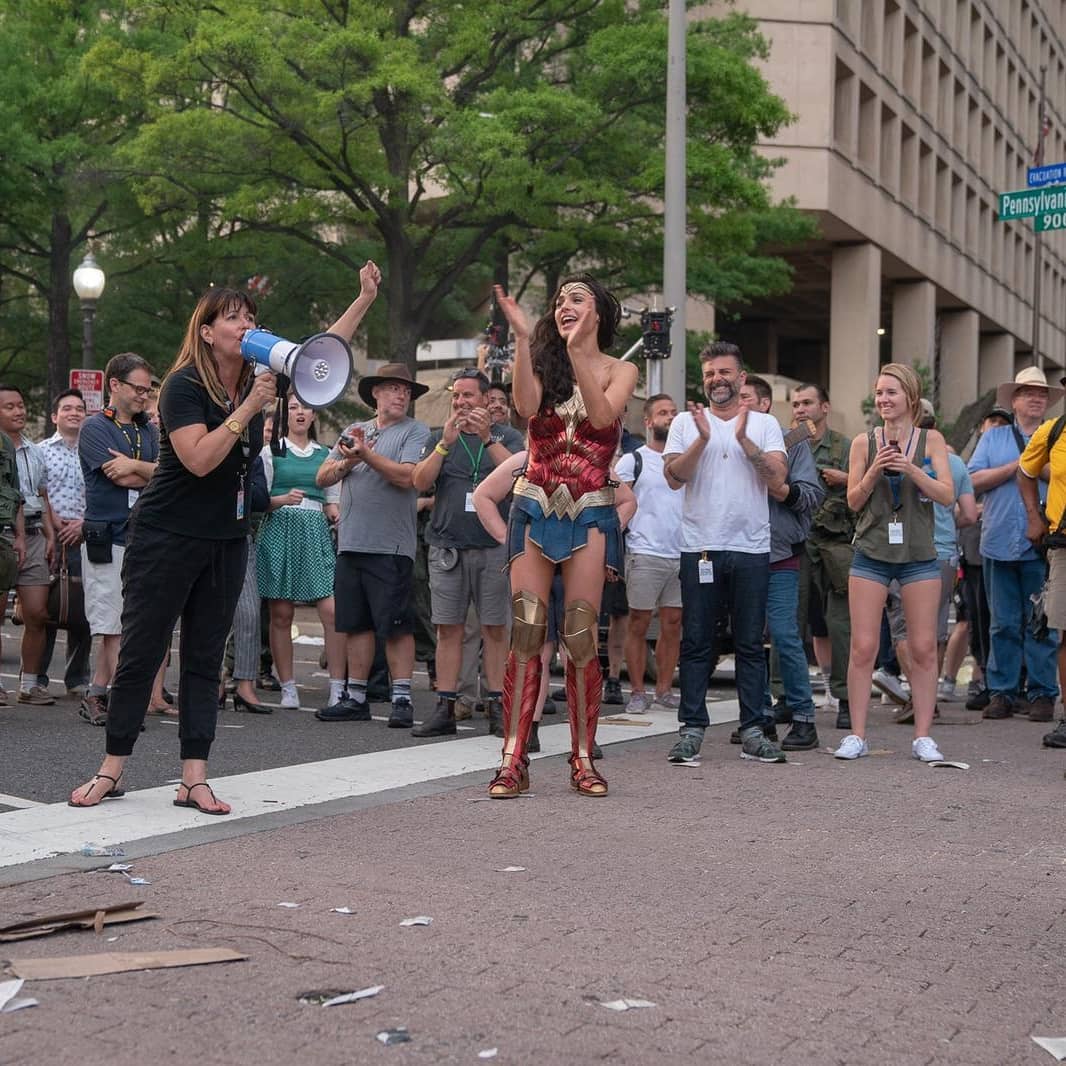 Synopsis:
Fast forward to the 1980s as Wonder Woman's (Gal Gadot) next big screen adventure finds her facing an all-new foe: The Cheetah (Kristen Wiig).
Charles Roven, Deborah Snyder, Zack Snyder, Patty Jenkins, Stephen Jones and Gal Gadot are producing the film. Rebecca Roven Oakley, Richard Suckle, Wesley Coller, Geoff Johns and Walter Hamada are the executive producers. Joining her behind the scenes are several members of Jenkins' Wonder Woman team, including director of photography Matthew Jensen, Oscar-nominated production designer Aline Bonetto, and Oscar-winning costume designer Lindy Hemming. Oscar-nominated editor Richard Pearson will cut the film. Production will take place in Washington, D.C., Alexandria, Virginia, and in the UK, Spain and the Canary Islands.