As expected, the Wonder Woman 1984 release date has been delayed yet again, which is due to fears surrounding the coronavirus shutting down movie theaters.
WarnerMedia has announced that Wonder Woman 1984 will get released Christmas Day, Dec. 25, two months after its planned October 2 release.
While there has been previous talk about moving the December release for Dune, WarnerMedia still plans on releasing Dune on Dec. 18, which means Wonder Woman 1984 will arrive a week later.
According to Deadline, WB believes the holiday marketplace is big enough for two mega-tentpoles.
In addition to movie theaters closing - as theaters in Los Angeles, New York City, Miami and San Francisco are still closed making up 30% of the box office - yesterday saw the tracking revealed for Wonder Woman 1984 which is said to be "like gangbusters," so obviously WarnerMedia wants the flick released in as many theaters as possible.
There is also the fact that Top Gun 2 departed its Christmas release and WB's Aquaman made over a billion dollars during the 2018 Holiday Season, so assuming things are okay surrounding the coronavirus, big things are expected from Wonder Woman 1984.
Also, as previously reported, if WW84 stuck with its October release, it would compete with Christopher Nolan's Tenet, as WB plans on releasing Tenet in theaters that are currently closed, with those theaters expected to reopen by October (cross your fingers).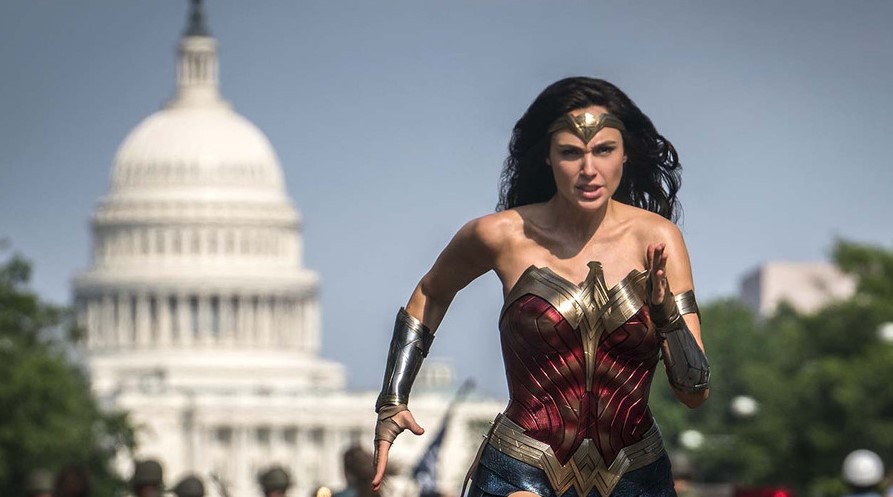 Wonder Woman 1984 gets released December 25, 2020
"Patty Jenkins is an exceptional filmmaker and with Wonder Woman 1984 she has delivered an incredibly dynamic film that moviegoers of all ages around the world will absolutely love. We're very proud of the film and look forward to bringing it to audiences for the holidays," Warner Bros Pictures Group chairman Toby Emmerich said Friday in a statement about the release date change.
Jenkins added: "First and foremost let me say how much Gal and I love all our devoted Wonder Woman fans around the world, and your excitement for WW84 couldn't make us happier or more eager for you to see the movie. Because I know how important it is to bring this movie to you on a big screen when all of us can share the experience together, I'm hopeful you won't mind waiting just a little bit longer. With the new date on Christmas Day, we can't wait to spend the holidays with you!"
Wonder Woman 1984 stars Gal Gadot returning in the title role, Chris Pine as Steve Trevor, Kristen Wiig as Barbara Minerva/The Cheetah, Pedro Pascal as Max Lord, Robin Wright as Antiope, and Connie Nielsen as Hippolyta.
Fast forward to the 1980s as Wonder Woman's next big screen adventure finds her facing two all-new foes: Max Lord and The Cheetah.