The DC FanDome Wonder Woman 1984 revealed the first peek at Kristen Wiig's Cheetah, and now merchandise associated with the movie in the form of a statue offers another look.
The Cheetah statue is from Iron Head Studios and shows the character jumping into the air taking on the Wonder Woman golden armor suit statue (sold separately).
The description for the Cheetah statue, which costs $129.99, offers:
Wild Fury: Iron Studios reveals its version of the fierce Cheetah!

With her sharp claws, the ferocious feline villain leaps with her superhuman speed to attack her powerful amazon rival. With this scenario, Iron Studios proudly presents \"Cheetah BDS Art Scale 1/10 – WW84\", a statue inspired by the movie version of iconic villain, antagonist of Wonder Woman in the movie WW84, played by actress Kristen Wiig.

Different women used Cheetah\'s identity in the comics, but the main Cheetah that comes to life in theaters is Dr. Barbara Ann Minerva, created by Len Wein and George Pérez in 1987. Barbara is an antiques expert delighted to meet Wonder Woman, which in a mystical way is possessed by the powers of the Goddess of the Hunt, transforming itself into Cheetah, a female humanoid creature with the characteristics of the fastest cat on Earth, with super strength and agile reflexes. In the comics, Cheetah is obsessed with Diana\'s bond of truth.
Wonder Woman 1984: Cheetah Statue: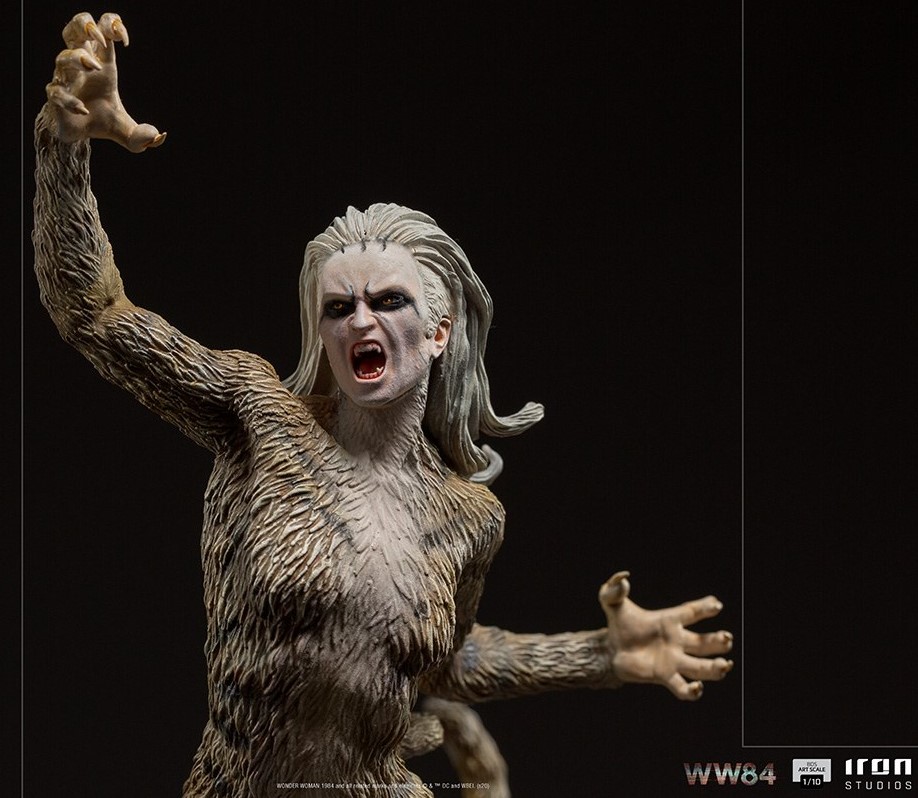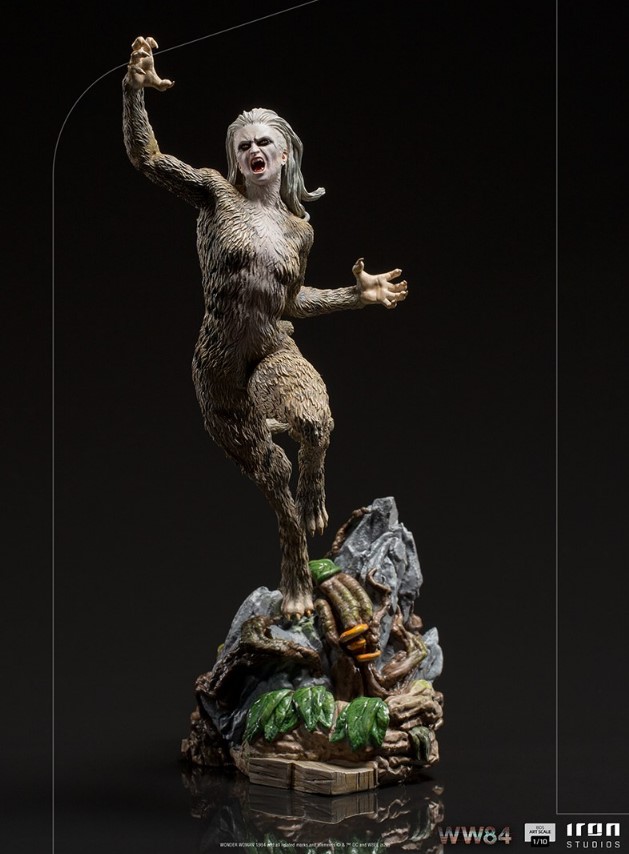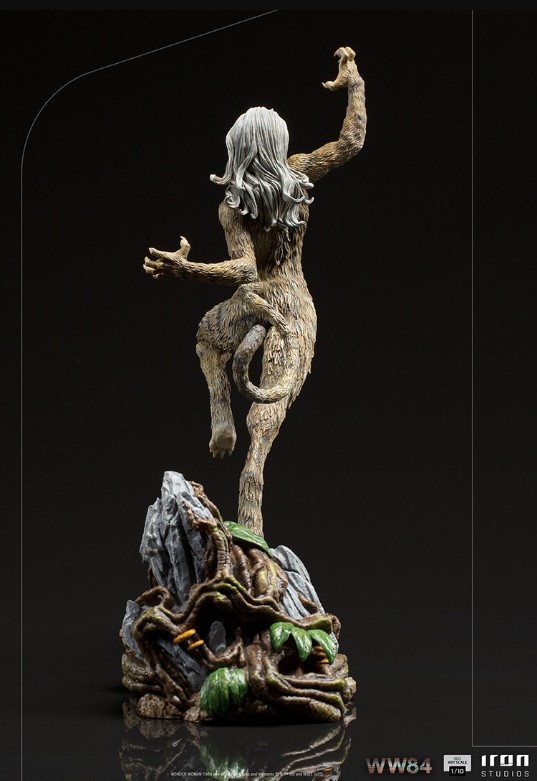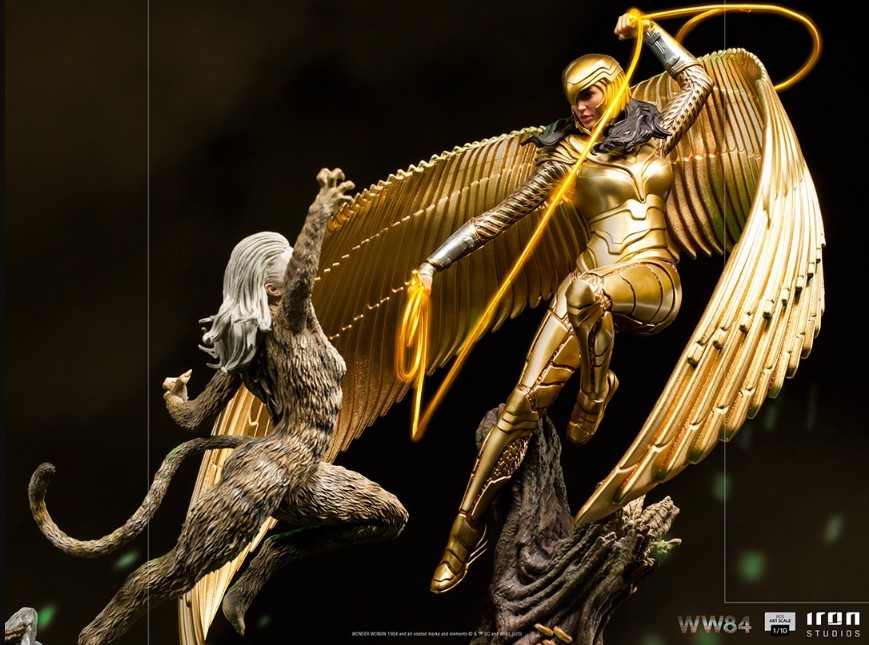 Wonder Woman 1984 trailer:
Wonder Woman 1984 has an Oct. 2, 2020 release directed by Patty Jenkins and stars Gal Gadot returning in the title role, Chris Pine as Steve Trevor, Kristen Wiig as Barbara Minerva/The Cheetah, Pedro Pascal as Max Lord, Robin Wright as Antiope, and Connie Nielsen as Hippolyta.
Fast forward to the 1980s as Wonder Woman's next big screen adventure finds her facing two all-new foes: Max Lord and The Cheetah.