Once again confirming I am 100% right – sorry Tom Taylor and Bleeding Cool – it's confirmed the woke Superman has absolutely tanked and DC Comics sales again nosedive in January as fans avoid it in droves.
While in my previous article I had my months mixed up – it doesn't matter – as the sales numbers for January are now out and the woke Superman has indeed dropped out the Top 50, just as I said, unless, again, maybe Superman: Son of Kal-El #7 didn't end up getting released in January as comiXology says it did? Please, correct me if I am wrong on Twitter, Tom, and Bleeding Cool be sure to write another shill article about it.
The Top 50 Comics for January 2022 according to ICv2 reveal that Superman: Son of Kal-El #6 – which according to comiXology got released on January, 4 2022 – landed at #42, which follows issue #5 coming in at #6 in The Top 50 for November 2021.
Superman: Son of Kal-El #7 also came out in January and according to comiXology was released January, 18 2022 but it's not listed in the Top 50.
So that means Tom Taylor's woke Superman went from #6 in the Top 50 of November 2021 to not getting released in December of 2021 to having an issue drop to #42 to dropping out of the Top 50 altogether in January of 2022.
Guess what that also means? Subsequent issues of Superman: Son of Kal-El may not even appear in the Top 50 (barring some kind of "event"), which is a complete disaster, again, just like I said (I've been in the comics book news business for 14 years), and also as I said, it means thousands of fans stopped buying the title. Thousands.
Again, if I am wrong or the charts are wrong, Tom, please illuminate us with the sales numbers to stop the confusion. Also worth a mention is that quoting digital sales charts is pointless as most fans don't buy digital comics and those that are into digital pirate them. Tom, ask your editor to release the physical copy sales number, please. It would go a long way in clearing up all the confusion, and if sales are so great, it would be an excellent way to help promote DC Comics and the title, and I'll be sure to report them.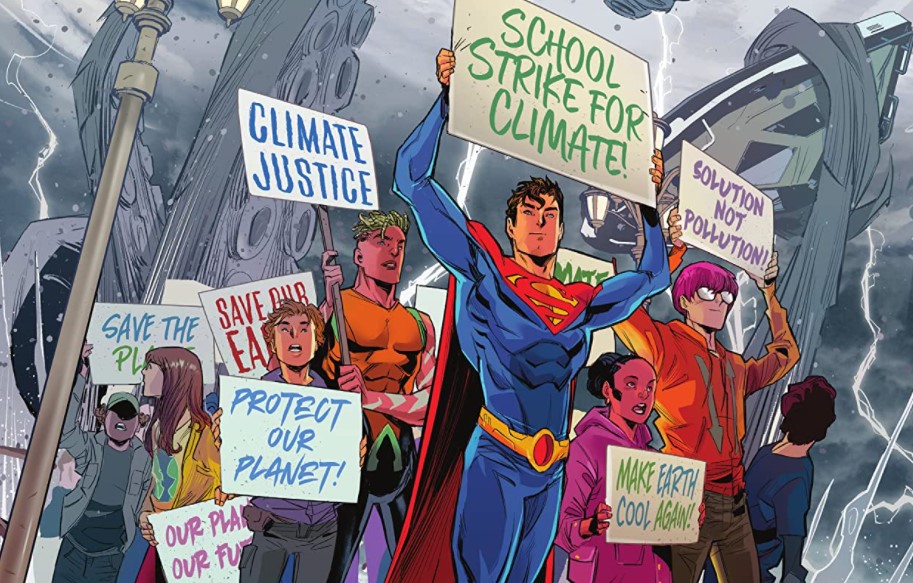 Fans avoid woke Superman in droves; DC Comics a disaster
And regarding the DC Comics sales for January, it's just as bad or worse, as aside from Superman, ALL the comics are Batman-related titles in the Top 50.
As I pointed out previously, that means fans are only buying Batman comics and aren't buying much of anything else from DC Comics including Justice League, Aquaman, The Flash, etc.
It's no wonder why DC Comics has announced the "Death of the Justice League" event, which interestingly enough is happening around the same time as the Discovery takeover of WarnerMedia, which includes DC Comics.
I can't help but think that DC Comics is in full panic mode over how bad its sales are and is so worried about the takeover and Discovery realizing DC Comics doesn't make any money (as AT&T realized) that they created the "Death of the Justice League" event to inflate sales and show Discovery that DC Comics can be profitable (no doubt, "Death of Justice League" will sell).
However, again as I pointed out, much like the fake hype surrounding Tom Taylor's Superman: Son of Kal-El, the hype surrounding "Death of Justice League" will quickly fade and maybe DC Comics along with it, save for the Batman titles.
It will be interesting to see what Discovery discovers.