Steven Yeun is joining the Marvel Cinematic Universe set to debut in the Thunderbolts movie where it's said he won't be playing Amadeus Cho, with speculation again it's actually The Sentry.
YouTuber Grace Randolph who doesn't sound familiar with the comics actually thought Steven Yeun was going to play Amadeus Cho, where Cho in the Marvel comics is a Korean-American-born teenager and one of the smartest persons on the planet who is often paired with Hercules and the Hulk and becomes a version of the Hulk himself.
So since Steven Yeun is Korean, it seems Randolph automatically assumed Yeun was playing Amadeus Cho in the MCU, but now Randolph says that isn't the case.
Randolph tweeted Tuesday, "Well well well [mind-blown emoji]. It seems the MCU has a LOT of faith in Steven Yeun after all…. He is… NOT Amadeus Cho [smiley wink emoji]."
In another tweet, she offered a hint about who he could be playing.
"Um, there were only two choices, my dudes," Randolph tweeted.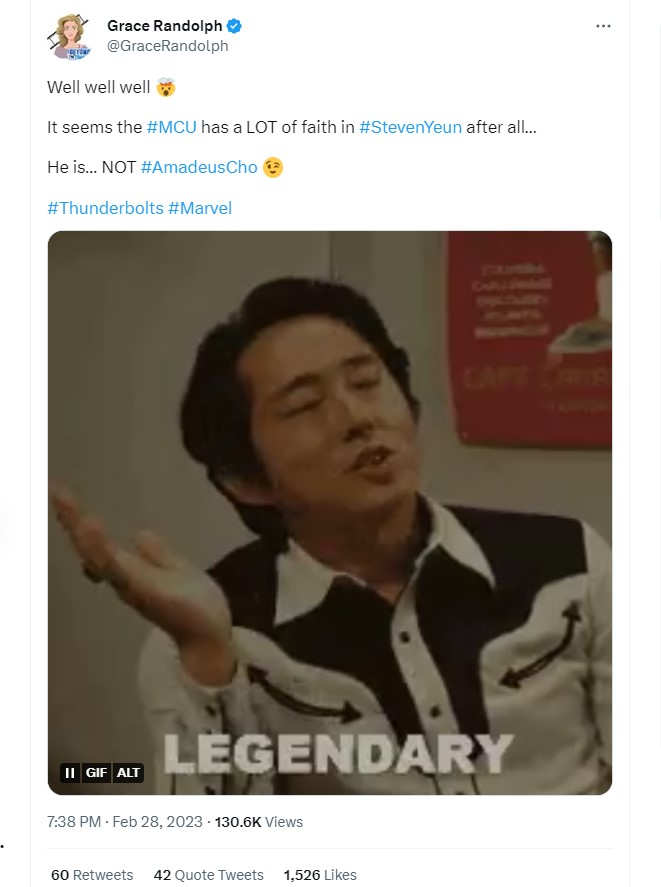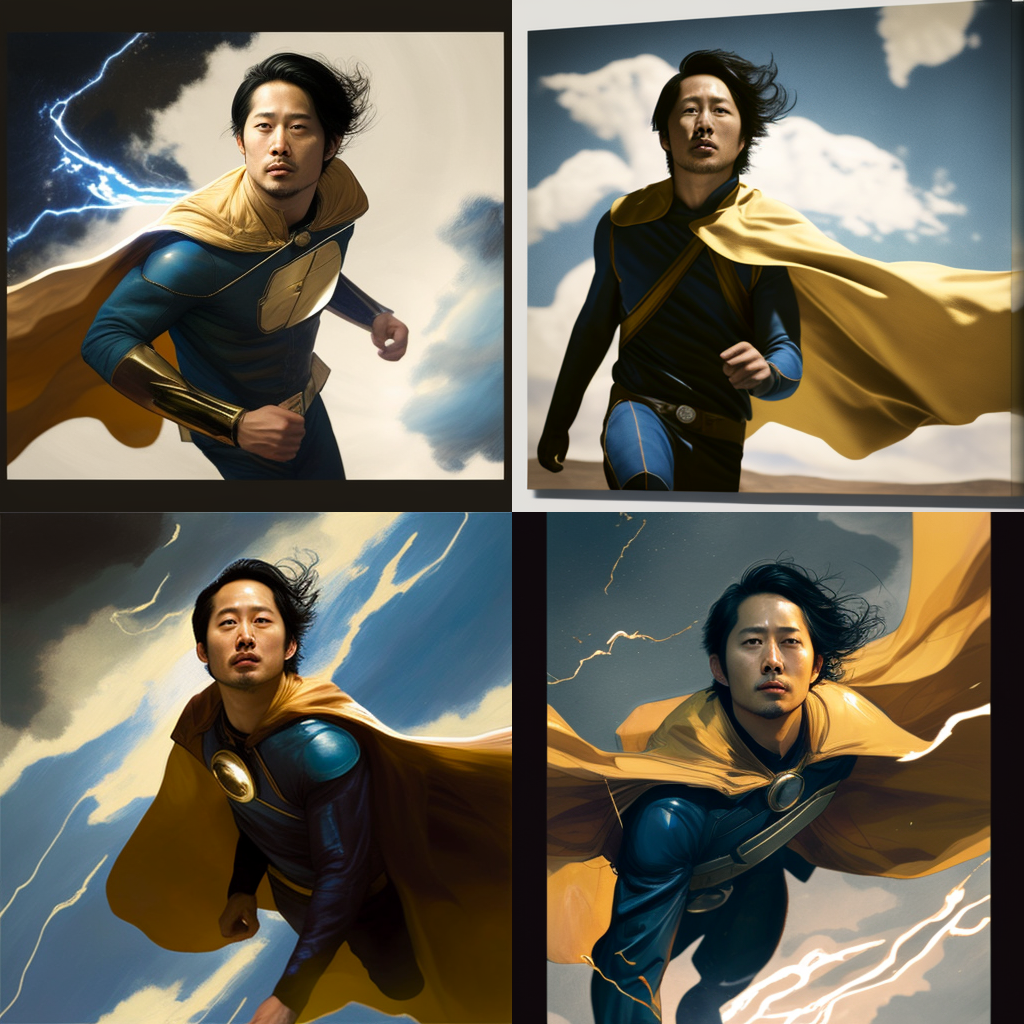 The Sentry resembles Homelander from The Boys too much?
Rumors have offered that Kevin Feige wants to race-swap The Sentry in Thunderbolts with it further claimed (which I doubt) the real reason for the switcheroo is due to The Boys TV series having Homelander, as audiences would get "confused" over the two blond white super dudes where they are both a take on DC's Superman (sorry, Adi Shankar did the Asian Superman in The Guardians of Justice played by Will Yun Lee as Marvelous Man).
It's also been said the character Steven Yeun will be playing in Thunderbolts will be significant in the film and possibly significant to the MCU going forward.
The villain of Thunderbolts has been said to be The Sentry where the Thunderbolts are tasked with battling and taking him down (à la DC's Suicide Squad), with it claimed The Sentry's evil counterpart, The Void, is somehow involved as well.
Harrison Ford is confirmed to be playing Thaddeus Ross who is the MCU's president of the United States starting with Captain America: New World Order which the Thunderbolts follows, so it's guessed Ford is also playing the Red Hulk, so we might actually see Harrison Ford as the Red Hulk vs Steven Yeun as The Sentry on the big screen.
Now, who thought they would EVER see that?!
Fans are also speculating that Steven Yeun might be playing Reed Richards, but that would mean Reed would first appear in Thunderbolts and not in Fantastic Four, which doesn't sound like it would make too much sense.
Thunderbolts has a July 26, 2024 release directed by Jake Schreier starring Florence Pugh as Yelena (the new Black Widow), Sebastian Stan as the Winter Soldier, Wyatt Russell as U.S. Agent, Olga Kurilenko as Taskmaster, Julia Louis-Dreyfus as Valentina, Hannah John Karmen as Ghost, and David Harbour as Red Guardian.