It's rumored that Marvel and Kevin Feige may be race-swapping The Sentry in the upcoming Thunderbolts movie.
Rumors have offered that The Sentry – Marvel's version of Superman – will be the villain of the film and even that his evil counterpart, The Void, will play a part.
According to YouTuber Grace Randolph, Marvel is looking to race-swap The Sentry, who is blond white dude Robert Reynolds in the comics.
"Word is Marvel might be looking for an African American actor to cast as Sentry," Randolph tweeted speculating the actual reason might be to avoid comparisons to Homelander from The Boys (Who knows? Maybe Holly wood is still bitter about Trump and doesn't want blond white dude Robert Reynolds in the flick?).
As noted, if The Sentry is race-swapped, the character joins Feige and the MCU race-swapping recent Marvel characters with Anthony Mackie as Captain America, Jonathan Majors as Kang the Conqueror, and Yahya Abdul-Mateen II as Wonder Man (a producer says the show is influenced by the comics), and let's not forget James Gunn race-swapping the High Evolutionary in Guardians of the Galaxy 3 with Chukwudi Iwuji.
Randolph also added that maybe Thunderbolts could change the villain and not use The Sentry (as I think if they went with an African-American version they would have to change everything about the character).
"I mean, they could also change the villain in Thunderbolts I guess? I just know the most recent info is they are looking for an 'African American' to play the 'probable villain' and it's a lead mid 30s," she tweeted also stating the she heard casting news is imminent.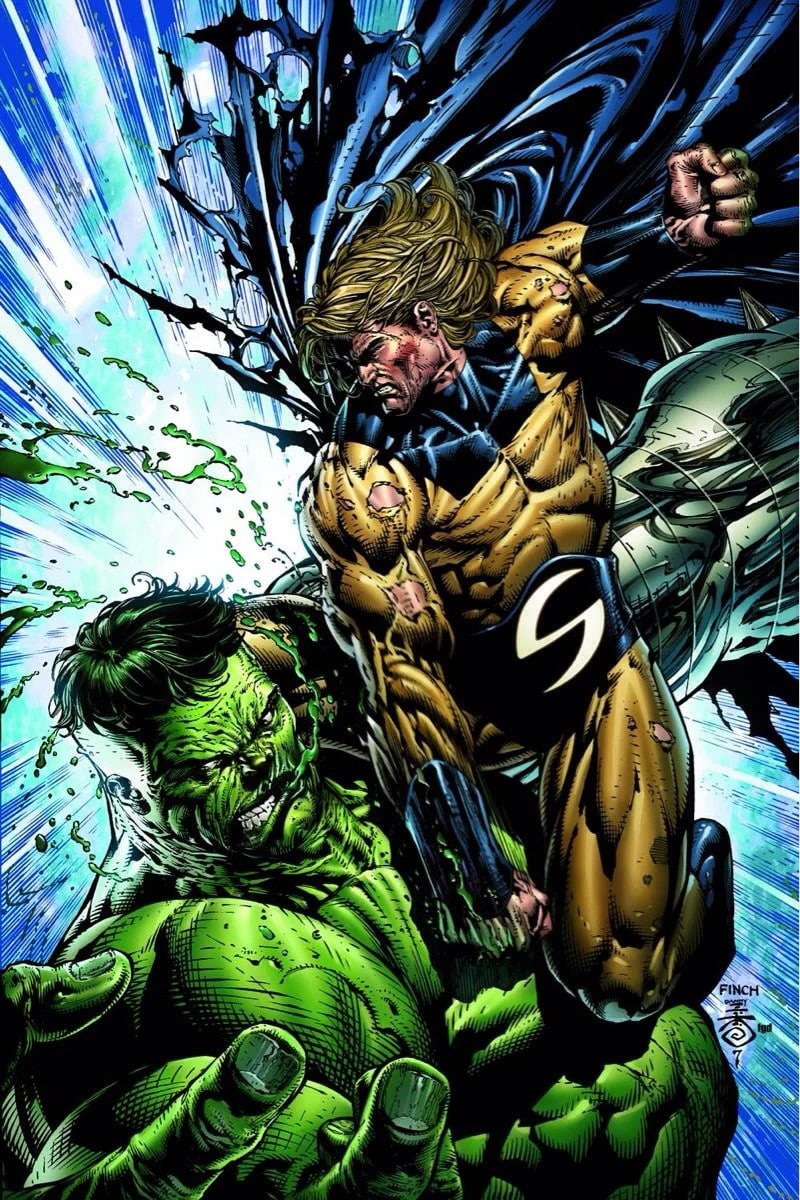 Kevin Feige wants to race-swap lots of Marvel Comics characters
Randolph also adds that she heard Blue Marvel, an African-American version of Superman in the Marvel Comics, is going to come to the MCU.
"Also Blue Marvel is coming, which is most exciting to me," she tweeted. "I think maybe Fantastic Four? Just a guess as to which project at this point."
Additional rumors also offer Kevin Feige wants to race-swap members of the Fantastic Four in that upcoming movie, particularly with Reed Richards. Who knows? Since Doctor Doom is also a villain, maybe Feige will race-swap Doom as well.
Thunderbolts has a July 26, 2024 release directed by Jake Schreier starring Florence Pugh as Yelena (the new Black Widow), Sebastian Stan as the Winter Soldier, Wyatt Russell as U.S. Agent, Taskmaster (Olga Kurilenko), Julia Louis-Dreyfus as Valentina, Ghost (Hannah John Karmen), and David Harbour as Red Guardian, with Harrison Ford playing Thaddeus 'Thunderbolt' Ross.