A new logo was revealed at Comic-Con for the upcoming What If? animated series headed to Disney Plus, which looks to tease Marvel Zombies for an episode.
Eagled-eyed fans spotted the Marvel Zombie Captain America in the "W":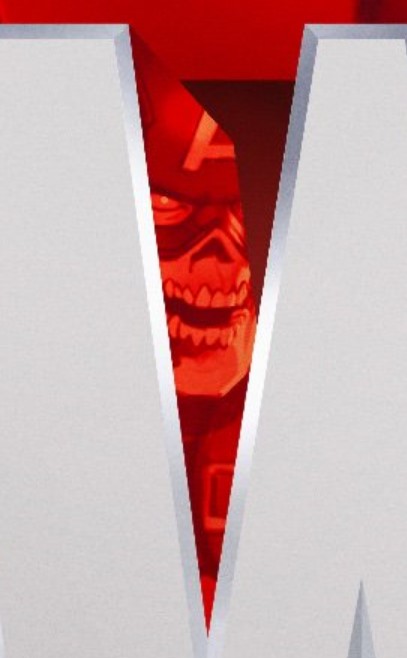 Marvel Zombies coming to What If? Disney Plus animated series
In the comics, Marvel Zombies is set in an alternate universe where the Marvel heroes get infected with a zombie virus and go on the rampage. The Walking Dead creator Robert Kirkman actually penned the first series, which was a lot of fun, so this should be pretty cool.
Details for the Disney Plus What If? series include that the first season will debut in 2021 and be an alternate take on the Marvel Phase 1-3 movies and that Westworld actor Jeffrey Wright (Bernard) will provide the voice of the Watcher.
"The Watcher is a being, a non-earthly being who observes all things," Wright said at Comic-Con. "He's watching over the multiverse and occasionally may or may not intervene with the doings of earthlings. Other than that, he's off doing his own thing."
Confirmed MCU actors that will return to provide the voice for their respective characters include: Michael B. Jordan, Sebastian Stan, Josh Brolin, Mark Ruffalo, Tom Hiddleston, Samuel L. Jackson, Chris Hemsworth, Hayley Atwell, Chadwick Boseman, Karen Gillan, Jeremy Renner, Paul Rudd, Michael Douglas, Neal McDonough, Dominic Cooper, Sean Gunn, Natalie Portman, David Dastmalchian, Stanley Tucci, Taika Waititi, Toby Jones, Djimon Hounsou, Jeff Goldblum, Michael Rooker and Chris Sullivan.
Assuming Marvel Zombies is a part of the first season of What If?, we can probably expect a zombie take on one or more of the Phase 1-3 films (maybe Phase 1?). Any guesses? Can you spot any other clues from the logo as to what will be featured in What If? Looks like Captain Britain and/or Excalibur is teased as well.