HBO releases a Westworld Season 3 trailer which confirms the series will return March 15 with "teases" of what's to come including the death of the president in 2024.
The trailer lists events that actually happen and then proceeds to "predict" outcomes until the year 2058.
We can guess that since the world outside of Westworld is so bleak that it explains why so many want to "escape" into Westworld.
Regarding the assassination of the president in 2024, people online think it's a reference to President Donald Trump, but since Trump is a lock in 2020, that means he can't run for re-election in 2024.
Of course, since Trump's presidency has been so favorable to the country and to the world, more than likely another Republican candidate will win in 2024, so of course "woke" HBO thinks the president should be assassinated.
Check out the list of "divergences" below the teaser.
Westworld Season 3 premiers Sunday, March 15 at 9 pm ET.
The returning cast includes Evan Rachel Wood as Dolores, Thandie Newton as Maeve, Ed Harris as the Man in Black, Jeffrey Wright as Bernard, Tessa Thompson as Charlotte, Luke Hemsworth as Stubbs, Simon Quarterman as Lee Sizemore and Rodrigo Santoro as Hector Escaton.
The new cast members for Season 3 include Aaron Paul, Vincent Cassel, Lena Waithe, Scott Mescudi, Marshawn Lynch, John Gallagher Jr., and Michael and Tommy Flanagan.
Westworld Season 3 Teaser: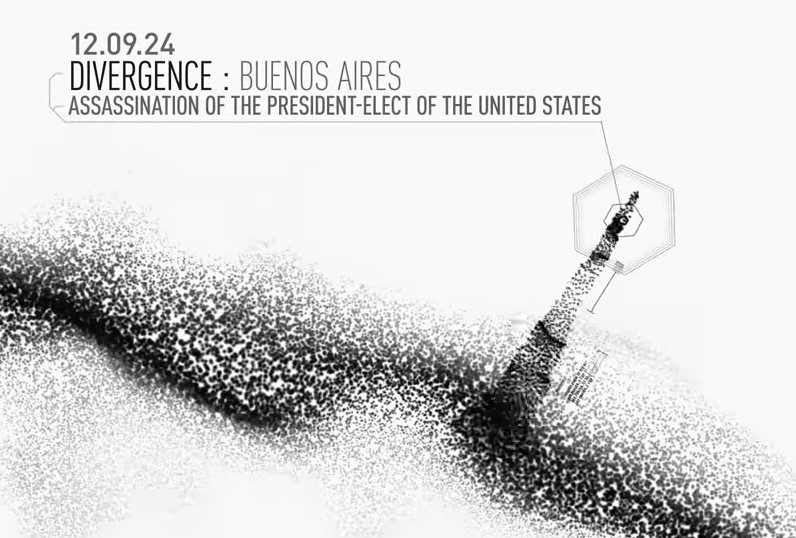 Westworld divergences:
6/12/19: Hong Kong: Political Unrest, Wide Scale Protests.
12/18/19: Washington D.C.: Impeachment of the 45th President of the United States.
5/20/20: Indonesia: Ecological Collapse.
12/9/24: Buenos Aires: Assassination of the President-Elect of the United States.
10/9/25: Paris: Thermonuclear Incident.
2/19/37: Moscow: Start of 2nd Russian Civil War.
4/17/39: System Initiated. Undisclosed Location. "Solomon Build" 0.06.
2/27/58: Unknown Location Critical Event.