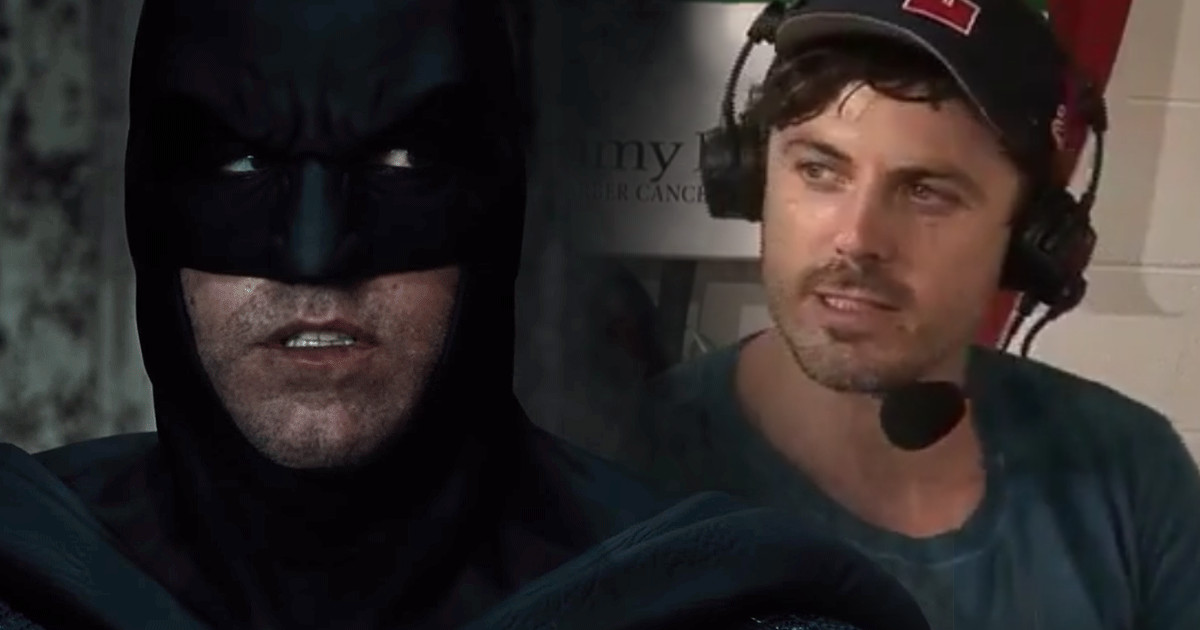 The internet is buzzing right now due to words spoken by Casey Affleck about his brother Ben Affleck no longer playing Batman.
Casey Affleck appeared on WEEI 93.7 and was asked about rumors surrounding Ben Affleck no longer playing Batman.
Following the release of the audio, now video has surfaced where Casey Affleck states and shakes his head in reply, "But he's not going to do that movie. I don't think."
There's been question by some fans online if Casey Affleck was joking when he stated those words, but you can clearly see in the video that he is not.
It's only when the interviewers bring it up that it's breaking news does Casey Affleck say, "I was just making that up."
No official word has come from WB that Ben Affleck is stepping down following the Justice League movie, and while at Comic-Con, Ben Affleck did seem to state he would be appearing as Batman for Matt Reeves; however, there have been rumors as just prior to Comic-Con THR reported WB was planning a graceful exit for Ben Affleck as Batman.
Watch Casey Affleck talking Ben Affleck and Batman at the 6:35 mark: