A third version of The Flash trailer has been released which is for IMAX theaters in the expanded 1:90:1 format and shows off more of the footage.
While none of the footage is new, IMAX features a larger screen so you see even more of the action. Watch the Japanese trailer for new footage.
Warner Bros. Discovery also screened The Flash on Tuesday at CinemaCon in Las Vegas and the reactions are overwhelmingly positive, well, all except for one.
CEO David Zaslav also hyped things up by stating he has seen it three times and it's the best superhero movie he has ever seen. Admittedly, the trailers do look super cool so let's hope it carries to the theatrical release. The CinemaCon screening also featured an unfinished cut of the movie as they are apparently still working on the VFX.
WB also released that trailer image featuring Ezra Miller and Sasha Calle as Supergirl in high-res. Check it out below.
The Flash has a June 16 release date directed by Andy Muschietti and also stars Michael Keaton as Batman, Ben Affleck as Batman, Michael Shannon as Zod, Anthe Traue as Faora, with Ron Livingston, Maribel Verdú, Temuera Morrison, and Kiersey Clemons.
Synopsis: Worlds collide in "The Flash" when Barry uses his superpowers to travel back in time in order to change the events of the past. But when his attempt to save his family inadvertently alters the future, Barry becomes trapped in a reality in which General Zod has returned, threatening annihilation, and there are no Super Heroes to turn to. That is, unless Barry can coax a very different Batman out of retirement and rescue an imprisoned Kryptonian… albeit not the one he's looking for. Ultimately, to save the world that he is in and return to the future that he knows, Barry's only hope is to race for his life. But will making the ultimate sacrifice be enough to reset the universe?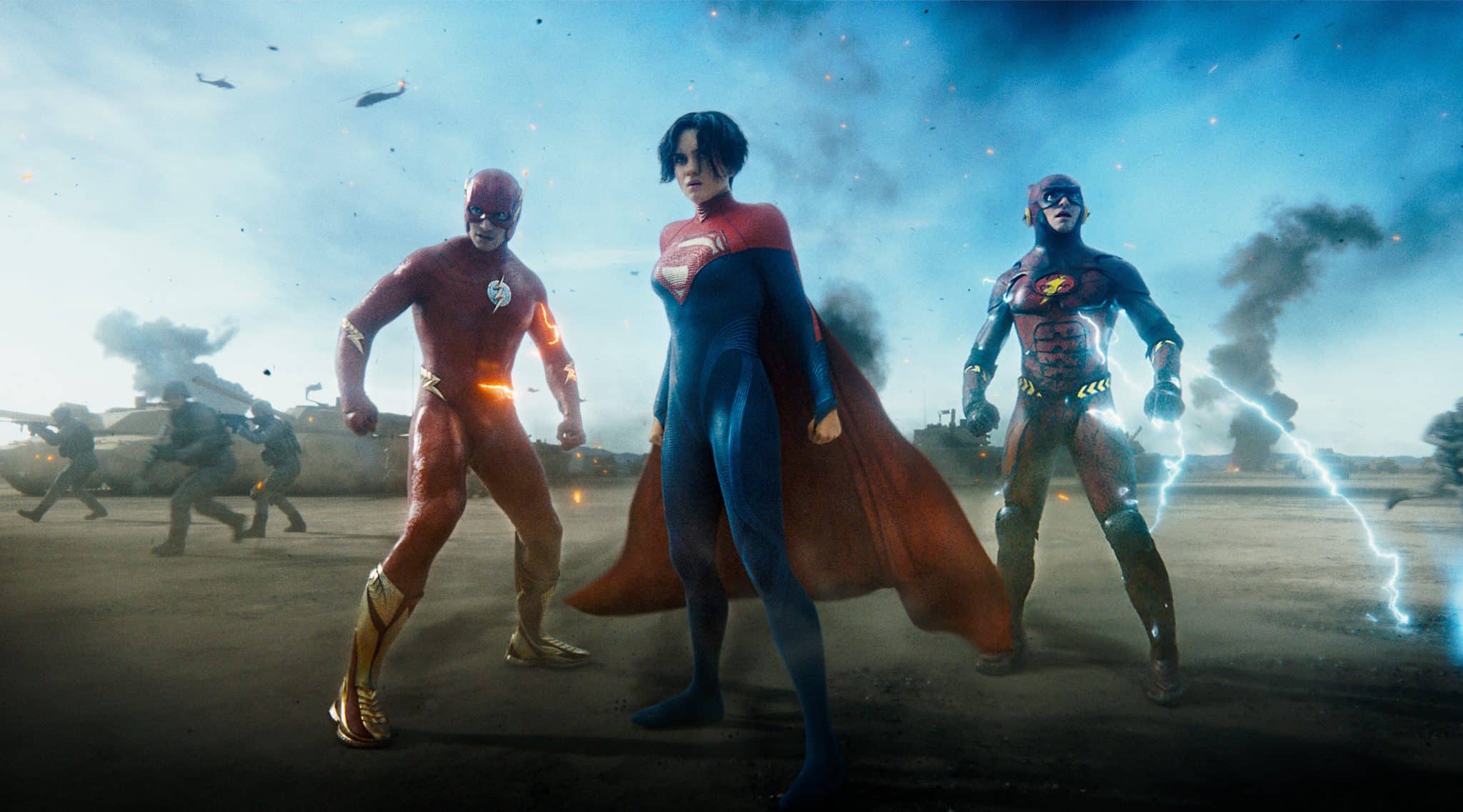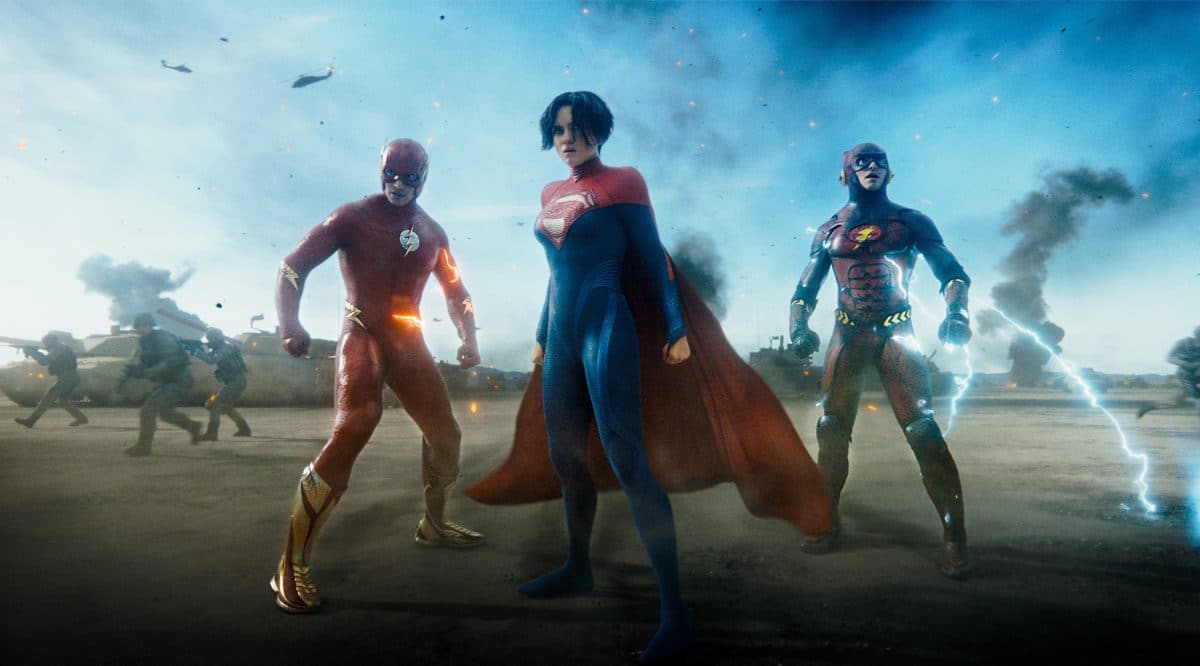 Watch the trailer:
Look close 🔎 because this #IMAXTrailer for #TheFlashMovie is entirely in 1.90:1. Opens June 16. #DCStudios #DCU pic.twitter.com/fVfgmagWXr

— IMAX (@IMAX) April 28, 2023