Netflix has released a teaser trailer for the new series The Chosen one which adapts the Mark Millar comic book, American Jesus.
Watch below!
"THE CHOSEN ONE is an adaptation of the AMERICAN JESUS TRILOGY I created with artist and all around superstar Peter Gross. We started these three books NINETEEN YEARS AGO with Chosen and this will form the basis of the first season of the show. This show is directed by Everardo Gout from The Purge movie and produced and written by Everardo and his genius brother Leopoldo Gout. What they've done with this is just masterful. It looks like Roma or City of God, a six part series of absolute beauty and I've loved every second of this," said Millar in his e-mail newsletter released in March.
Millar continued, "The third and final book in the trilogy was just released a month or so back, nineteen years for a mere three slim volumes. One wag said I was lucky to get this finished before the REAL biblical Apocalypse arrived. It really did take a long time, but we're so happy with it. The premise? A little kid finds out that the reason his mother disappeared with him and they're hiding out in a small town is because he's the returned Jesus Christ and they're doing everything they can to stay alive so he can grow up and face the Antichrist in the City of Megiddo as per the biblical prophecy. It's a horror story, but also a coming of age and has a Stand By Me vibe, a kid just like you or I who likes Star Wars, video games and girls in his class suddenly finding out he has this tremendous destiny. This is going to be an absolute beauty."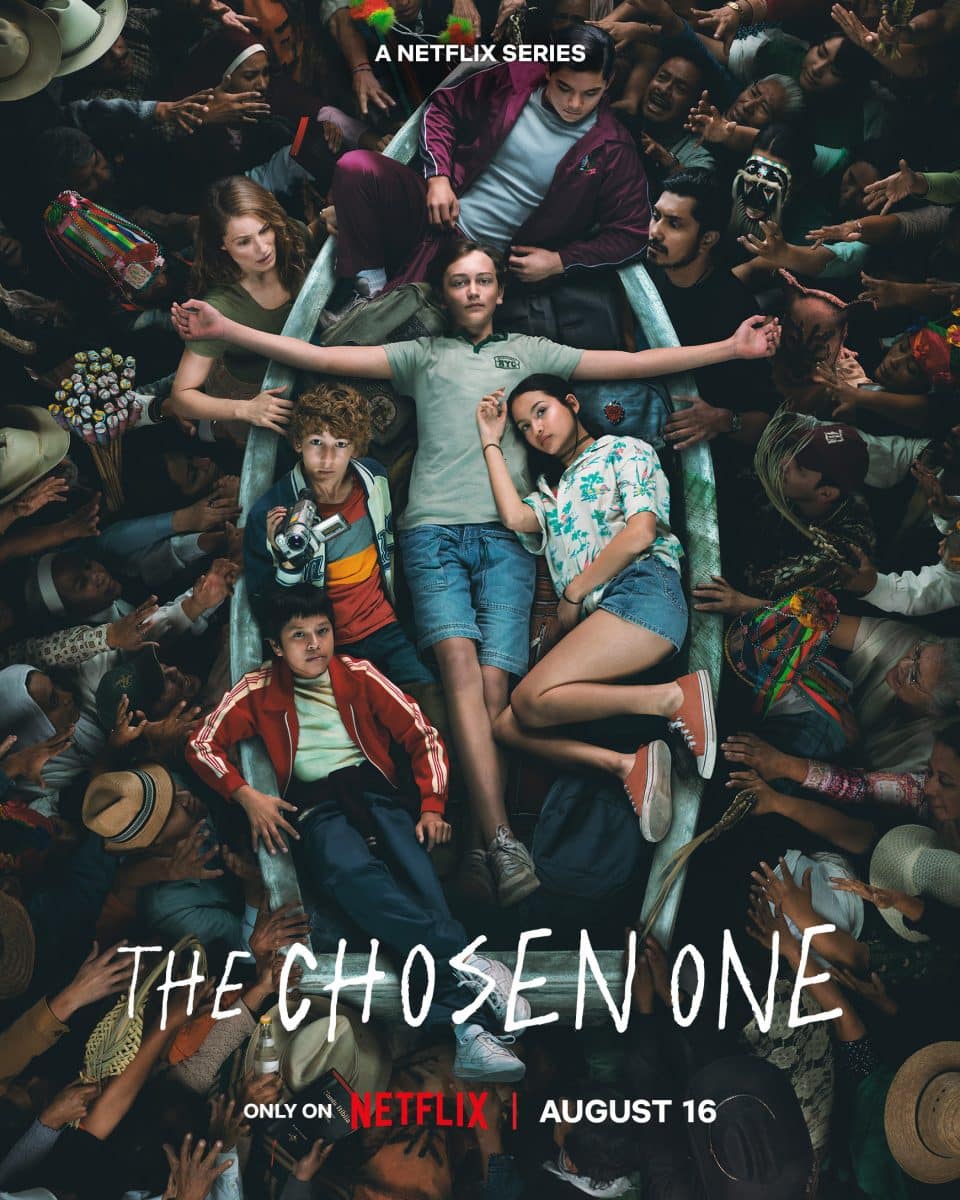 What is The Chosen one about?
Imagine for a moment… You're 12 years old and one day you discover that you possess the same powers as Jesus Christ. Meet Jodie, a kid who finds himself in awe as he starts to develop incredible and divine abilities. The events and revelations that follow lead the young prodigy and his crew of friends to embark on a supernatural coming of age journey through the Baja region that could change their reality and everything the world believes. Will he rise to answer the divine call?
'The Chosen One', a series based on the graphic novel 'American Jesus' by writer Mark Millar and artist Peter Gross is coming on August 16th, only on Netflix.
Watch the teaser: