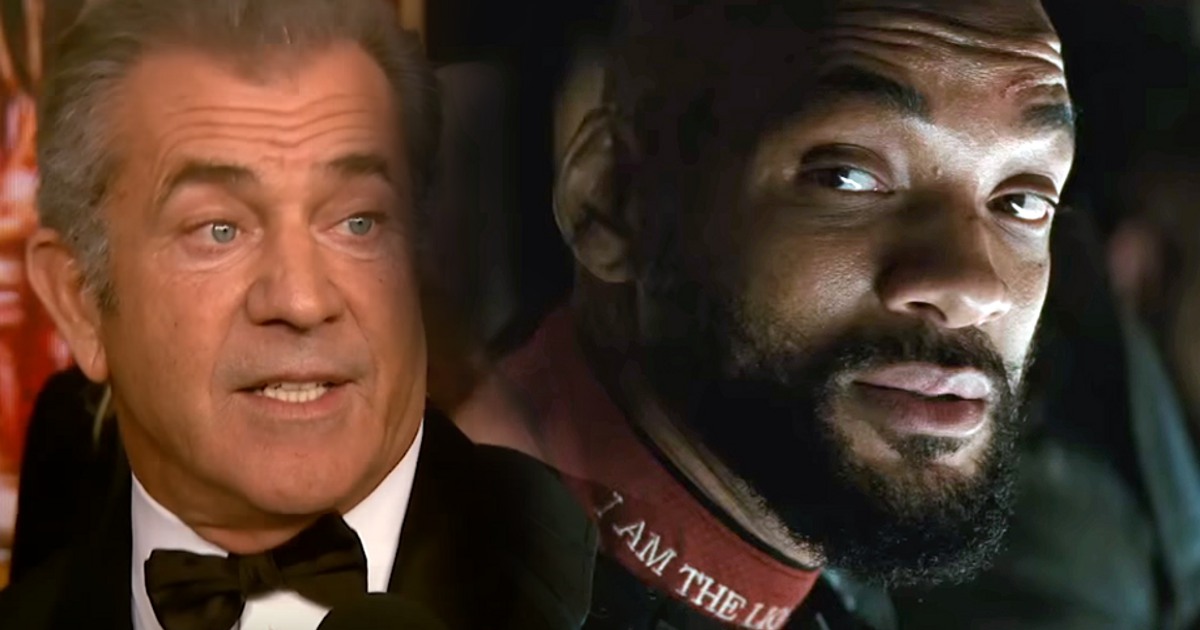 Mel Gibson is currently in talks to direct Suicide Squad 2, and certainly Suicide Squad getting an Oscar last night couldn't of hurt things.
While at the Oscars last night, ET caught up with Mel Gibson whose Hacksaw Ridge won for Best Film Editing and Best Sound Mixing.  
"I don't know," Mel Gibson replied when asked if he is directing Suicide Squad 2. "I just met some guys about story points. It's not a done deal or anything, but it's just fun to shoot the bull when it comes to stories. I love doing it."
Gibson shrugged his shoulders and added, "If we can elevate any concept, it's good."
It's then suggested that Mel Gibson is ready to direct Suicide Squad 2, with Gibson replying, "Yeah... We'll see."
Mel Gibson directing Suicide Squad 2 might be a stretch, but I think it would be pretty huge if he did it and hope he does.
It's interesting Mel Gibson said "if we can elevate any concept" as it sounds like WB bounced ideas off of Mel Gibson to get his take on their plans for Suicide Squad 2.
Tags: