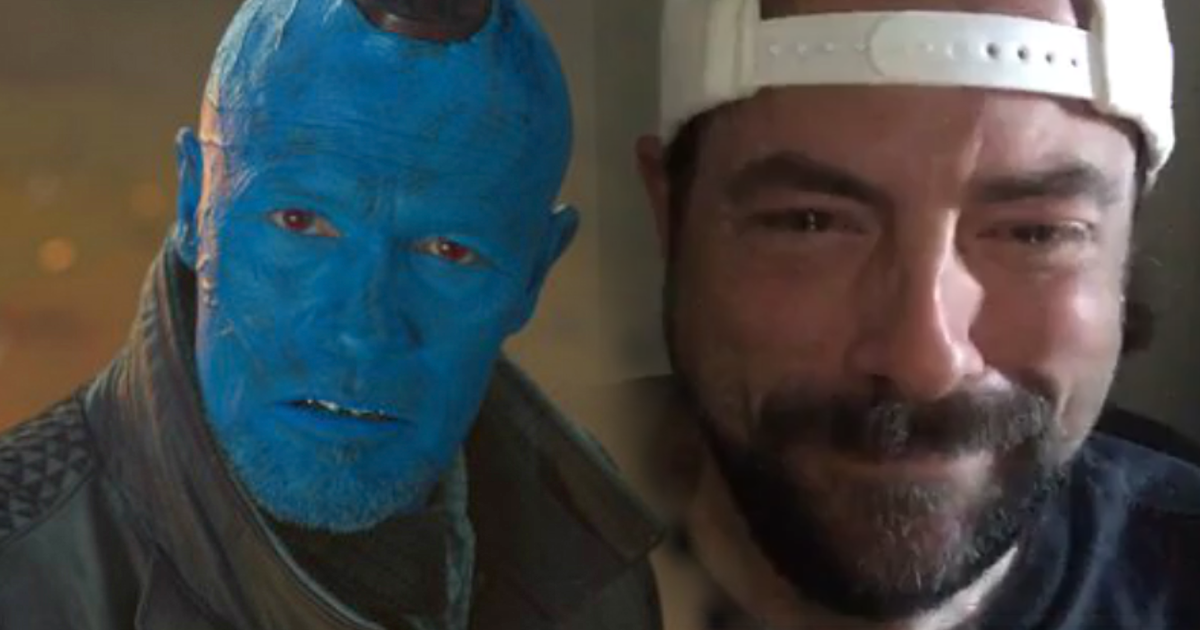 The Guardians of the Galaxy 2 movie is now available digitally (Blu-Ray August 22nd), which features a host of extras some of which are already online:
Kraglin and Star-Lord deleted scene
Now Kevin Smith offers his reaction to the death of Michael Rooker's Yondu as he plays the Ravager's funeral scene on Facebook. Smith goes even so far as stating that Michael Rooker deserves an Oscar for his performance. Wow!
Kevin Smith says he's a big fan of the movie, that he has seen Guardians of the Galaxy 2 three times in theaters, and when he saw James Gunn recently he thanked him and gave Gunn a big hug.
I agree with Kevin Smith as the deaths of both Yondu and even Ego touched home with me as well, and I have to give big pops to James Gunn for actually killing off characters in his movie, especially a major character like Yondu, which never happens in the MCU.
You can order Guardians of the Galaxy 2 through Amazon.
Watch Kevin Smith:
Watching Guardians of the Galaxy Vol 2: The Ravagers Funeral Scene.

Posted by Kevin Smith on Wednesday, August 9, 2017