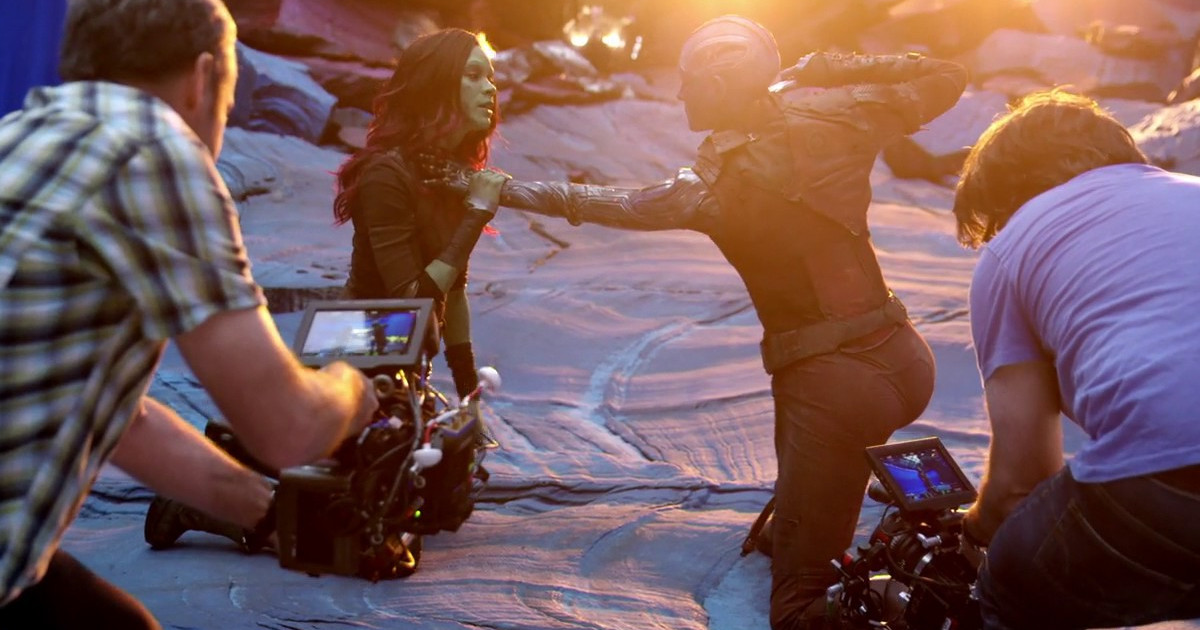 Check out six bonus features for the Guardians of the Galaxy 2 Blu-Ray have been released by Marvel featuring director James Gunn, Karen Gillan (Nebula), Baby Groot, Michel Rooker (Yondu) and more. See below.
Order the Guardians of the Galaxy 2 Blu-Ray through Amazon which includes the 4K version!
"Guardians of the Galaxy Vol. 2" is directed by James Gunn starring Chris Pratt, Zoe Saldana, Dave Bautista, Karen Gillan, Bradley Cooper, Vin Diesel, Michael Rooker and Sean Gunn. New cast members include Pom Klementieff, Elizabeth Debicki, Chris Sullivan and Kurt Russell.
Synopsis:
Set to the all-new sonic backdrop of Awesome Mixtape #2, "Guardians of the Galaxy Vol. 2" continues the team's adventures as they unravel the mystery of Peter Quill's true parentage.
Guardians of the Galaxy Vol. 2 marks the Studios first in-home title to release in stunning 4K Ultra HD format, providing consumers with the ultimate home entertainment experience with next-generation high dynamic range visuals and Dolby Atmos immersive audio. 4K Ultra HD provides four times sharper resolution of HD with exceptional HDR which produces brighter brights, deeper blacks and richer colors than ever before. The galaxy has never looked so good!
Delivering the ultimate in-home experience is the Ultimate Cinematic Universe Edition (which includes a collectible poster while supplies last) comes packaged to include a 4K Ultra HD version of the film, a Blu-ray, a Digital Copy and more than 80-minutes of exclusive, never-before-seen bonus materials. Bonus will take fans behind the scenes with the movie's diverse, dynamic cast of misfits and inspired team of filmmakers, debut an all-new original music video starring David Hasselhoff and special guests, hilarious outtakes, deleted scenes, audio commentary by director James Gunn, and more.