Jenna Ortega hosted SNL tonight where the 20-year-old actress parodies Rogue and the X-Men in a skit with Kenan Thompson.
Footage has hit YouTube where an episode of School vs School (aka Family Feud) features Jenna Ortega playing the part of Zena Neutrino (Rogue) of Professor Zander's Academy for Extraordinary Children along with Mikey Day as Professor Zander (Professor Xavier) and Molly Kearney as Knockout (Strong Guy?).
Kenan Thompson questions the family about the property that houses their mansion, with Professor Zander replying, "That is correct. We need ample space in which to train our students to harness their incredible gifts."
Jenna Ortega chimes in, "If my gifts are so incredible then why won't you let me use them!"
"Because you cannot yet control them child!" screams back Professor Zander.
The other team talks some smack and says the Zander family is going down which sees Knockout yell back, "We could enslave you!"
"Knockout! No!" screams the Professor.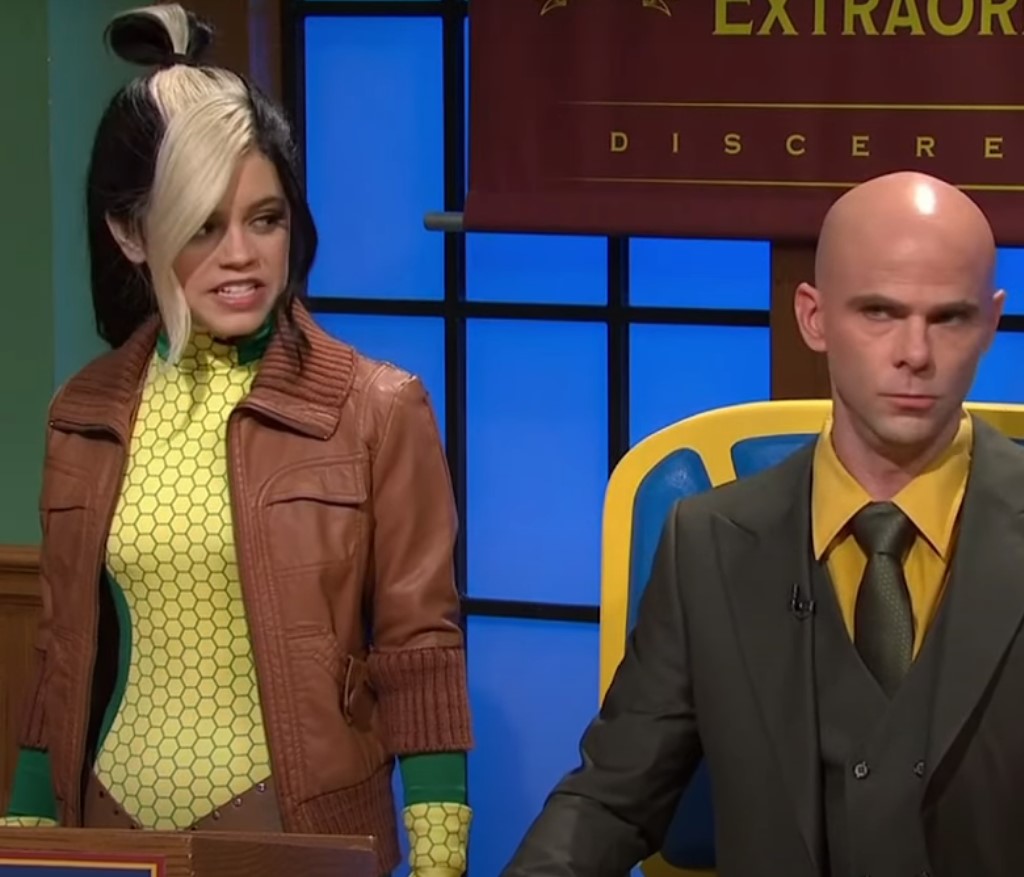 The first question Kenan Thompson asks is a name for a random modification of DNA from parent to offspring.
Jenna Ortega answers first and references the X-Men with her answer, "Mutation."
Professor X says, "Ah, yes, mutation is a topic in which we are well versed."
"That's why they hate us!" replies Jenna Ortega. "They think we're freaks!"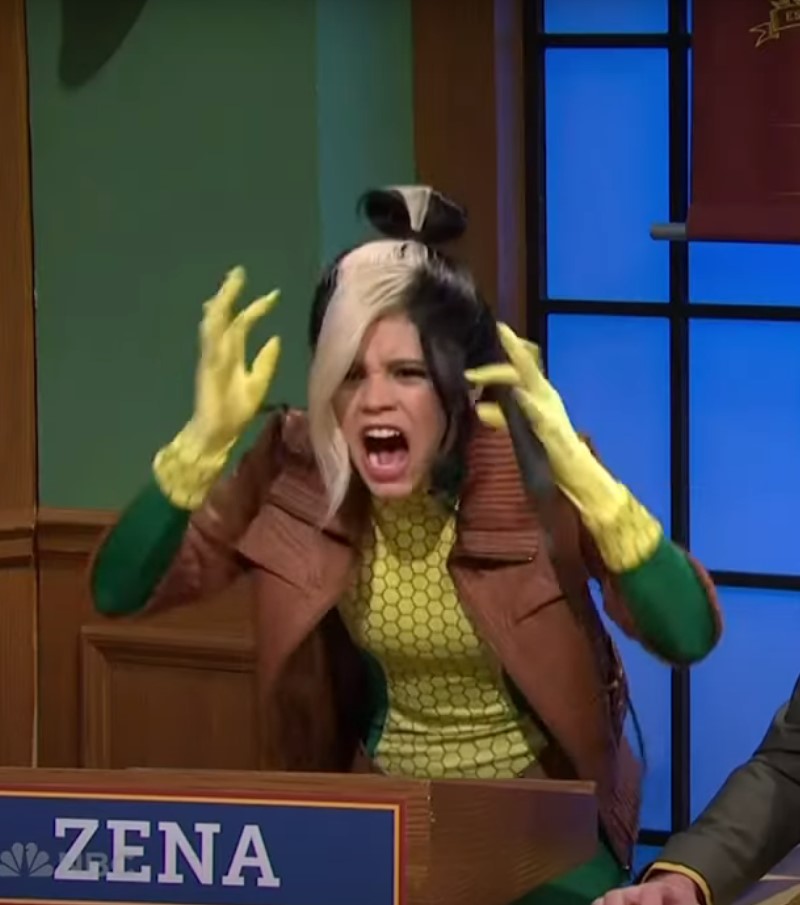 With Xena answering the first question correctly, she has a chance for extra credit with the subject English Lit but gets the question wrong.
"Aargh! I failed!" she says and thinks that everyone is thinking "the freak failed" and uses her powers which sees Professor Xander using his powers to stop her.
The West Grove Highschool is next to answer a question, but as a result of Jenna Ortega using her powers, Mrs. Cashman is bleeding and in stasis.
Watch more below which also includes the SNL opening montage by Jenna Ortega with an appearance by Fred Armisen who also starred in Wednesday as Uncle Fester and was featured on SNL for 11 episodes, and since Jenna Ortega is also known for horror movies and has Scream 6 out this weekend which is breaking franchise records, Ortega does a parody of the classic horror movie, The Exorcist.
What Jenna Ortega on SNL: