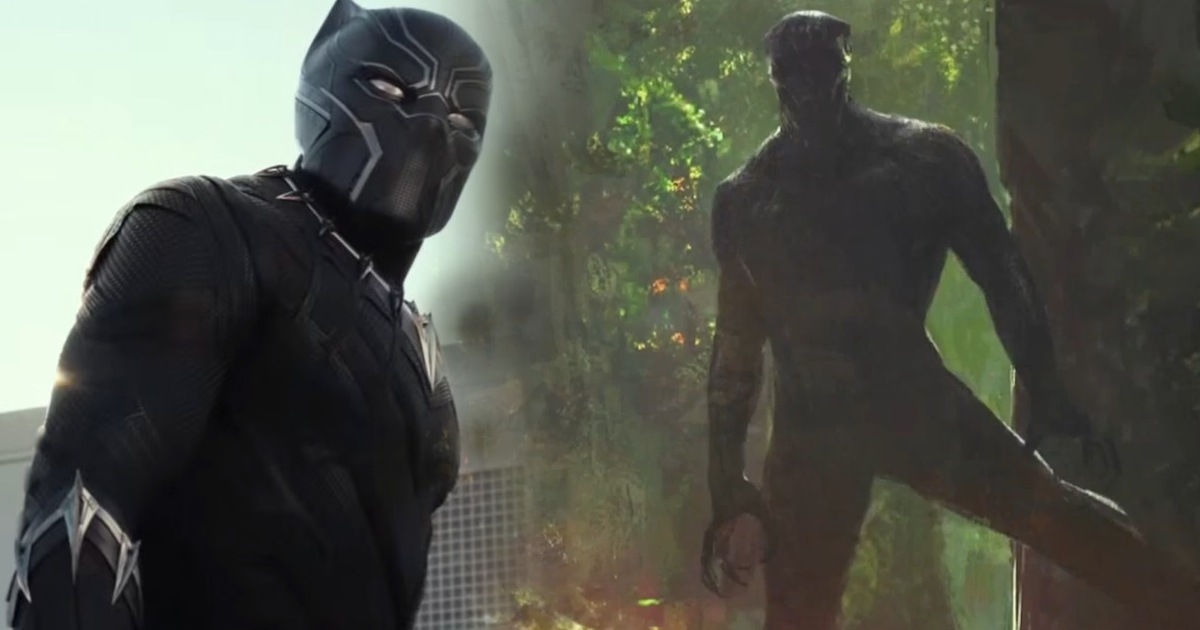 Watch the Black Panther featurette that is a part of the Doctor Strange Blu-Ray below, which includes comments from Kevin Feige, Nate Moore and Ryan Coogler as well as Black Panther movie concept art.
The Thor: Ragnarok featurette is also online.
"Black Panther is a hugely important Marvel character. Hugely important in the history of comics, and it felt like the best way to introduce him was within Captain America: Civil War," Marvell Studios president and producer Kevin Feige said.
"When there was an opportunity in the Civil War development process where we needed another character, he was the one and only person on the list. Introducing Black Panther was really exciting for us and sort of fortified our belief that he deserved his own standalone movie," said Nate Moore, executive producer on Black Panther.
"We've put together a cast and a crew among the best we've ever assembled led by director Ryan Coogler," Feige said.
"Panther, he king of exists in a grey area. In addition to be a soldier, he has an important job, which is a politician. He is constantly making these choices in the fog of politics and the fog of war," Black Panther director Ryan Coogler offered.
"We deal with royalty, we deal with royal families, but unlike our other films, it's right here on Earth, we get to explore different cultures and different aspects of our world," Feige said.
"For Black Panther and the world of Wakanda, it's finding those real life touchstones that we think gives the film an integrity, yet still making it something you've never seen before," Moore said.
Black Panther has a February 16, 2018 release directed by Ryan Coogler starring Chadwick Boseman ("Captain America: Civil War," "Get on Up"), Michael B. Jordan ("Creed," "Fruitvale Station"), Academy Award® winner Lupita Nyong'o ("Star Wars: The Force Awakens," "12 Years a Slave"), Danai Gurira ("The Walking Dead," upcoming "All Eyez on Me"), Martin Freeman ("Hobbit" trilogy, "Sherlock"), Daniel Kaluuya (upcoming "Get Out," "Sicario"), with Academy Award® nominee Angela Bassett ("American Horror Story," "London Has Fallen"), with Academy Award® winner Forest Whitaker ("Rogue One: A Star Wars Story," Lee Daniels' "The Butler"), and Andy Serkis ("Avengers: Age of Ultron," "Star Wars: The Force Awakens"). Additional cast members include Letitia Wright ("Urban Hymn," "Glasgow Girls"), Winston Duke ("Person of Interest, "Modern Family"), Florence Kasumba ("Captain America: Civil War," "Emerald City"), Sterling K. Brown ("Whiskey Tango Foxtrot," "The People v. O.J. Simpson: American Crime Story") and John Kani ("Captain America: Civil War," "Coriolanus").
Synopsis:
Black Panther follows T'Challa who, after the events of Captain America: Civil War, returns home to the isolated, technologically advanced African nation of Wakanda to take his place as King. However, when an old enemy reappears on the radar, T'Challa's mettle as King and Black Panther is tested when he is drawn into a conflict that puts the entire fate of Wakanda and the world at risk.