Friday saw the release of the first two episodes of Marvel's WandaVision series on Disney Plus with reviewers liking what they see so far.
With 127 reviews accounted for, WandaVision presently has a Rotten Tomatoes critics score of 97%.
The Audience Score is a bit lower as it comes in at 84% with 920 user ratings.
I thought WandaVision was okay and pretty much in line with what I thought it was going to be; it seems the show is building to an explosive final episode which should pay off for viewers.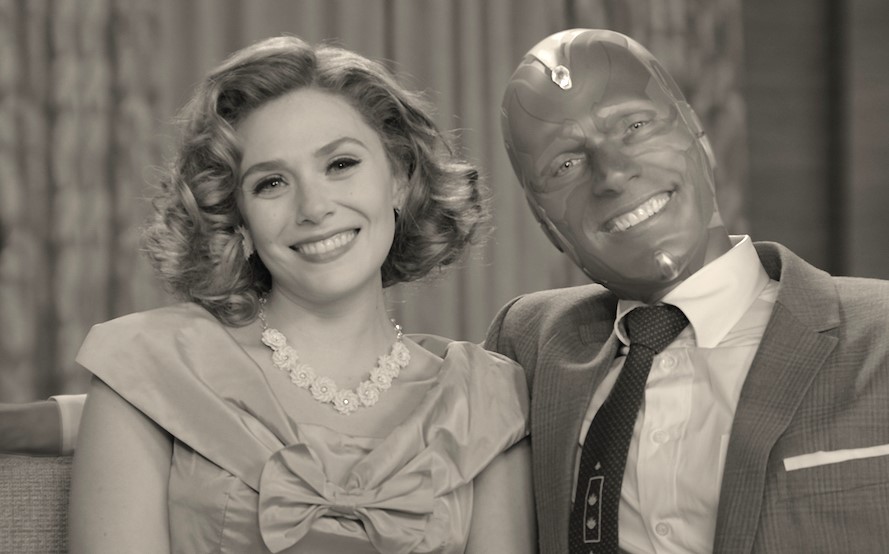 WandaVision negative reviews:
As WandaVision has such a high Rotten Tomatoes score per the norm for Marvel, let's check out what the negative reviews offer:
"As the show goes on and starts coming into focus, maybe it'll hit the vibe of that twisted Twilight Zone reality I think they might be going for here. But for my money, I think they should have hit that in the first couple episodes." – Full review
"Despite some fun performances, Stark Industries cameos, and a hefty homage to past generations of television, it's tiresome… Slightly confounding expectations become the quicksand here." – Full review
"The classic-comedy pastiche is skillful, affectionate and well-performed, but it's not terribly imaginative – if anything, it's a little too true to its antiquated sources. It's also not very funny." – Full review
"As an exercise in cloning, it's all morbidly fascinating: The re-creations of the various classic shows and their styles display both a knowledge of and deep affection for old-time TV… But what was tedious then is tedious now." – Full review
"The end product is comedically wan, the double-takes broad and all the Olsen/Bettany/Hahn charm squeezed into tiny dabs of screen time." – Full review
"It's like plugging through porridge for the chocolate button at the bottom of every bowl." – Full review
"While it's far too early to assess the nine-episode, $150 million gamble fully, so far it's interestingly bad." – Full review
"Once WandaVision starts recycling the same content in each episode, it becomes difficult to ignore that the show's primary interest is playing with form rather than propelling its story forward." – Full review
WandaVision airs new episodes Fridays on Disney Plus.