A first for a Disney+, The Mandalorian, Loki, and WandaVision are getting released on 4K UHD and Blu-Ray later this year.
The details include the physical releases will be available on Collector's Edition 4K UHD and Blu-ray for fans to add to their movie collections, featuring Steelbook packaging, concept art cards, and never-before-seen bonus features.
Each title will be available nationally on Blu-ray Steelbook with cohesive and collectible brand-new box art designed by popular artist Attila Szarka and collectible concept art cards.
Loki Season 1 will be available on September 26; WandaVision Season 1 on November 28 and Star Wars: The Mandalorian: The Complete First Season and Star Wars: The Mandalorian: The Complete Second Season will arrive right in time for the holidays on December 12.
All four titles will be available to pre-order from August 28.
The bonus features for Loki have been revealed as well as the box art for all the titles. See below.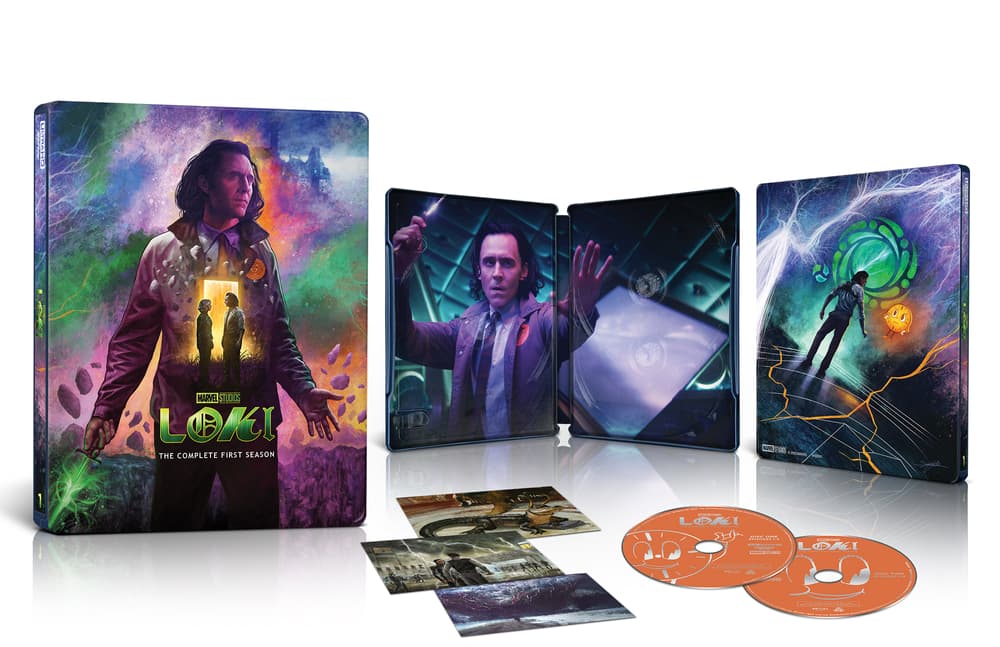 Loki S1 Bonus Features:
Designing the TVA – Step into the incredible set of Loki Season 1 with Production Designer, Kasra Farahani, and Tom Hiddleston while getting a sneak peek into Season 2.
The Official TVA Orientation Video – Miss Minutes explains the inner workings of the TVA timeline in her orientation video.
Gag Reel – Take a look at some of the fun outtakes on set with the cast and crew of Loki Season 1.
Deleted Scene: Loki's Coronation – Mobius reviews some moments from Loki's timeline, in which Frog Thor makes an appearance during Loki's coronation.
Deleted Scene: The Standoff – Loki holds Sylvie hostage against the TVA in a standoff.
Assembled: The Making of Loki – Loki explores the series centering on the MCU's chief mischief maker.