It's learned that the Marvel Disney Plus WandaVision series is not yet done with filming.
The Tampa Bay Comic Convention updated its Facebook Page with notice that Paul Bettany had to cancel plans to attend the convention due to a conflict with his filming on WandaVision:
We finally received word from Paul Bettany's representation, and unfortunately Paul had to cancel his appearance at TBCC this year due being called back by Disney for WandaVision filming in July, in Los Angeles. We're working on guest additions!
A previous rumor stated Marvel was done with WandaVision, but we see that is not the case.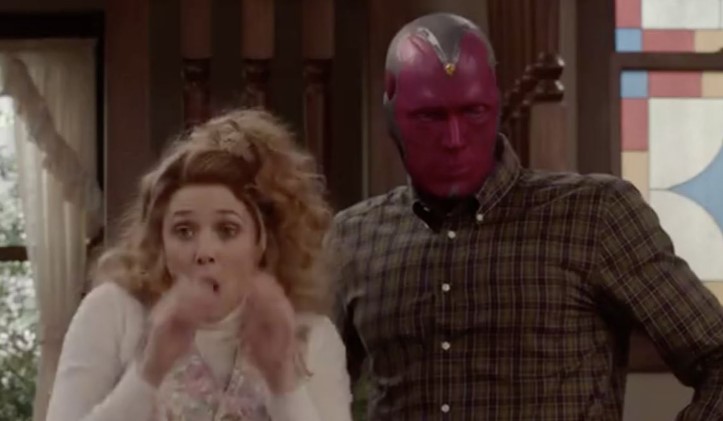 WandaVision, Marvel Disney Plus shows could get half-season releases
The new information of WandaVision having filming left to do also fits with the recent report that the Disney Plus Marvel shows will get released as half-seasons due to the coronavirus.
It has been reported that both The Falcon and the Winter Soldier and Loki will get released as half-seasons where I added that WandaVision is likely to get released as a half-season as well, as the coronavirus has not only stopped filming on the shows but also pushed back the MCU movie release dates the shows tie into.
So, for example, Marvel might not want to release the full season of WandaVision this December almost two years prior to the release of Doctor Strange 2 as WandaVision directly leads into Doctor Strange: In The Multiverse Of Madness which gets released March 2022. It could be likely that Marvel releases WandaVison Season 1 as a half-season this December 2020 and then the second-half in December 2021, a few months prior to Doctor Strange 2.
I'll also add that Disney is in desperate need of content for its Disney Plus streaming service, so releasing half seasons for the Marvel shows essentially gives them double the content.
I go over how Hollywood is in a state of chaos in my Patreon which could lead to huge delays in new content.