It's claimed that the Disney Plus Marvel show, The Falcon and the Winter Soldier, will only be getting a half-season, with the same possibly for WandaVision and Loki.
YouTuber Grace Randolph claims Disney and Marvel are going to split the seasons in half as a result of production getting shut down due to the coronavirus.
The rumor fits with what I was told by Hollywood insiders in that the industry is in chaos and in desperate need of content, which I go over in my Patreon.
Grace says that her source told her Disney Plus really needs some Marvel content. The Disney streaming service has "no new content, really, and it hasn't even gotten started with Marvel content."
The Falcon and the Winter Soldier was just about finished filming on its first season, but then the coronavirus happened, causing filming to stop.
Grace says a number of the countries the various Hollywood projects were filming in said that they can come back, but Grace says studios are hesitant because they don't want to get sued.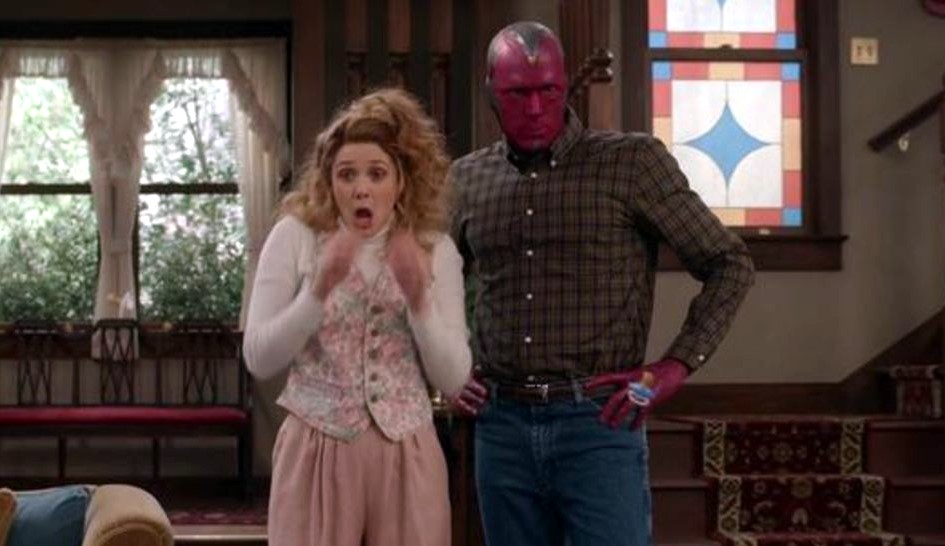 Hollywood in desperate need of new content offer insiders
This fits with what my Hollywood insiders have told me as I was told filming might not start on projects until January 2021 and that there might be a one year gap in new content released by Hollywood, which is causing panic at the studios and movie theaters.
Vanity Fair also went over the possible delay in new content as they covered a story offering that some actors might not want to return to filming until 2021 and may take a year off from the business.
Grace notes that The Falcon and the Winter Soldier will have a half-season on Disney Plus, which is something Amazon's Billions is doing as well (it's safe to assume additional TV shows will be going the same route in order to provide new content and offer no delay).
Worth a mention is that Disney Plus did recently confirm both The Falcon and the Winter Soldier and WandaVision would air this year, so releasing half-seasons would be a way of going about that: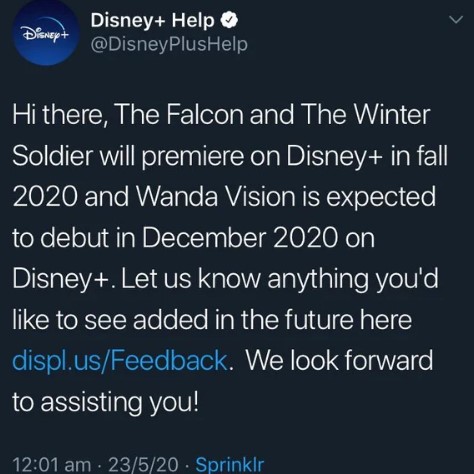 Grace also says she is hearing the same about Loki getting a half-season.
The Disney Plus Marvel shows have been said to be around six to eight episodes, so if the half-season rumor is true, that would mean the Marvel shows would only be around three or four episodes each.
Update: The half seasons would also give Marvel an opportunity to push the shows back closer to the MCU movie releases without a delay. For example, having WandaVision and Loki's second half seasons closer to the March 25, 2022 release date of Doctor Strange 2, which they both tie directly into, makes sense.
Update #2: It's rumored WandaVision has completed filming, so its entire season could be released or Marvel could decide to go with a half-season like Falcon and Loki.
Update #3: WandaVision still has filming left to do as Paul Bettany has canceled plans to attend the Tampa Bay Comic Convention in order to film in July.