It's learned that Viola Davis is in talks for a spinoff series featuring her character, Amanda Waller, that will spin off from Suicide Squad and Peacemaker on HBO Max.
The details include that Davis, an Oscar Award-winning actress, will star and executive produce, and it's also said the series won't be as goofy as Peacemaker.
Christal Henry, known for writing the HBO Watchmen series, will write and executive produce, which comes from Warner Bros. TV.
The producer of DC's Aquaman, Shazam!, The Suicide Squad, and The Conjuring flicks and Peacemaker executive producer Peter Safran will also executive produce.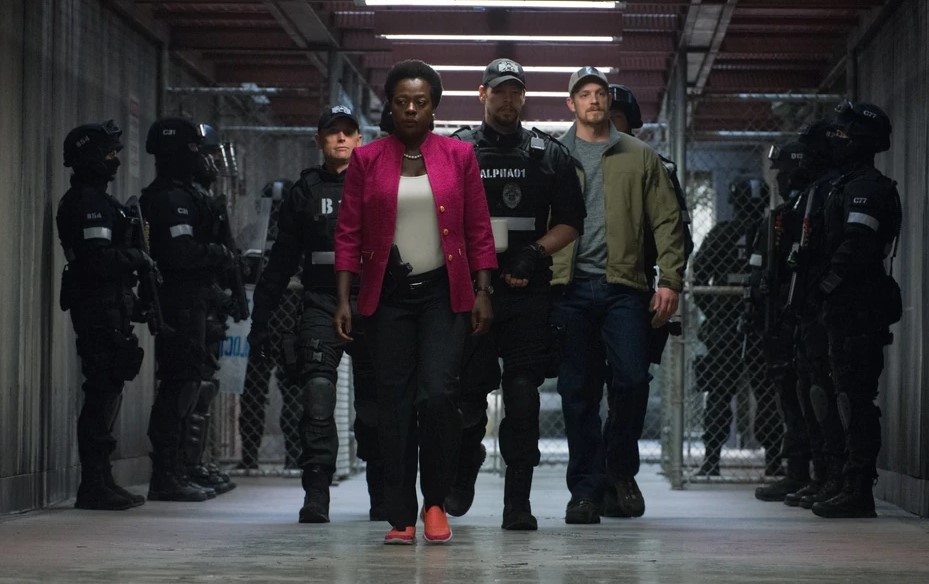 Viola Davis Suicide Squad spinoff not as comedic as Peacemaker
Back in January, James Gunn filled in Deadline it won't be as much of a comedy as Peacemaker which stars John Cena.
"We're working on something else now, another TV show that's connected to that universe," Gunn said, "I can't quite say…. I can't say anything. It is connected to this universe, and I don't think it will be the same genre as Peacemaker, it won't be as much a comedy as Peacemaker, but it will be in the same universe."
Viola Davis played Amanda Waller in both versions of Suicide Squad, where she put the squad together which consists of various DC villains who are promised time off their sentences if they go on "suicide" missions, but the kicker is they have bombs implanted at the base of their skulls so they can't escape and are forced to obey commands. James Gunn's Peacemaker series also featured a cameo from Viola Davis where she was using her daughter, Leota Adebayo (Danielle Brooks), to wrongfully frame Peacemaker and put him in prison.
Peacemaker is also getting a Season 2.
(via Deadline)